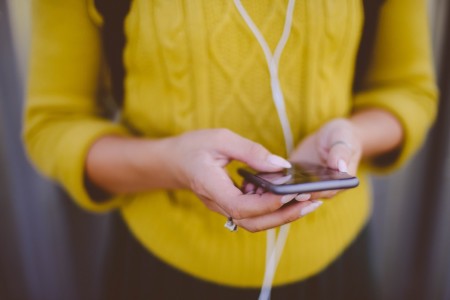 Our vision here at PensionBee, is to ensure that our customers, and our community, feel more pension confident. We also want to empower them to feel more in control of their pensions and their retirement. Whenever we're developing new features, we always think about these goals, and ensure that everything we release embodies those aims.
Our latest feature release allows our customers to withdraw from their pension using our mobile app, a functionality that was previously only available via our website. This allows our customers to have full access to their pension from the palm of their hand!
Our mobile app had withdrawal symptoms
Since the release of our mobile app (available from Apple and Google app stores) in June 2018, it's been a hub for many of our customers to remain updated on the key information regarding consolidating pensions with us. However, one feature that our app was missing, which was available only via our website, was the ability to withdraw directly from the mobile app.
Over time, we've received feedback from our customers centered around the possibilities of withdrawing from our app. This has ranged from customers letting us know that they think it would be easier to withdraw using the mobile app, or even that it was confusing that the withdrawal option was only available via our website. We listened to the thoughts and feedback from our community, and we agreed!
The possibility of allowing our customers to withdraw from the app created a lot of buzz throughout the PensionBee team and we decided to take action on this to improve the experiences of our customers. So, over the last few months the team have been hard at work to bring the withdrawal functionality over from the website into our mobile app, which we have now successfully done!
Where do I find this function on the mobile app, what does it entail?
If you're a PensionBee customer who's aged 55+ (57 from 2028) and have a live balance in your PensionBee account, you'll soon be able to find the withdrawal feature on your mobile app under the 'funds' section, where it will be titled 'withdraw from your pension'.
The withdrawal journey will consist of a few steps that you will need to go through. But don't worry, they shouldn't take too long! You'll firstly be introduced to withdrawals and be provided with some useful information regarding the withdrawal process, such as how much you can withdraw.
After the introduction to withdrawals, you'll then be able to enter how much you wish to withdraw. You'll be provided with all the information you need to know such as your current balance and how much tax-free and taxable cash you have available to withdraw. We offer flexi-access drawdown at PensionBee so you can withdraw in a way that works best for you. Please note, when you withdraw a taxable lump-sum from your pension, an emergency tax rate will be charged until your individual tax code is received from HMRC directly.
To allow you to drawdown, we require you to answer 16 regulatory questions to ensure you're aware of the implications associated with withdrawing from your pension. These questions will be 'yes' or 'no' questions but please do take the time to read through the information provided when responding.
You'll then be able to enter the bank details for the bank account you wish your withdrawal to be sent to. If you've made a previous withdrawal, you'll also get the option to select a previously used bank account.
If you're requesting your first withdrawal, or your personal/bank details have changed, we'll require you to go through our verification process to ensure our withdrawal process is as securely and safely as possible. If you've previously made a withdrawal and your details have not changed, then you won't need to go through this process again. Once completed, you'll have then successfully requested a withdrawal.
What's on the horizon?
We want to continuously make improvements to our service and bring the features that our customers are requesting so that we can provide the best possible experience and ensure that they feel increasingly more pension confident each and every day.
Regular withdrawals
Following on from implementing withdrawals in our mobile app, we want to start looking into allowing our customers to arrange a regular withdrawal from their pension, instead of having to manually request a withdrawal. This will allow customers to be able to schedule for a set withdrawal amount to be taken from their pension, for example monthly on the 20th.
BeeHive improvements
The BeeHive is the heart of our product and it's where customers are able to view all the important details regarding their pension and undertake any key actions such as contributing and withdrawing. This is why we want to continuously improve the interface of our BeeHive to ensure it's as user friendly as possible!
Some of the changes we're looking to make are around the resources area where customers can view documents such as annual statements and payslips. We want to change the way these documents are displayed in the BeeHive so that it's easier for our customers to find any documents they may wish to view.
We're always open to any feedback or suggestions you may have that you feel will better your PensionBee experience. Please never hesitate to drop us an email with any questions or thoughts you may have at [email protected].
Risk warning As always with investments, your capital is at risk. The value of your investment can go down as well as up, and you may get back less than you invest. This information should not be regarded as financial advice.