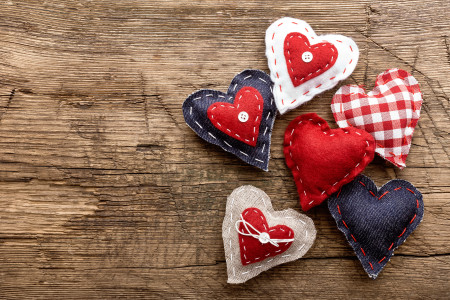 Your mental health is as important as your physical health. Did you know that one in four people in the UK will experience a mental health problem in any given year? This is a sizable statistic and at PensionBee we've put in place several measures to support our team.
The effect of mental health on business
Being supported in your workplace is vital for any job - especially if you're suffering from poor mental health. Nearly one in seven people experience problems with their mental health in the workplace. And over 12% of all sick days are due to mental health conditions.
From an economic perspective this costs UK businesses around £8 billion per year. But it's not just about the bottom line, from a human perspective all employees require care and safeguarding to protect them in the workplace.
What is a Mental Health First Aider?
Mental Health First Aid (MHFA) is a training course that gives guidance on how to spot signs of emotional distress, support others, and practice self-care. At PensionBee we currently have four fully trained Mental Health First Aiders: Ashil, Francesca, Tess, and myself.
How do our Mental Health First Aiders make a difference?
Guide colleagues on their mental health issues
Help support with existing problems when needed
Identify signs of distress in colleagues and others
Provide a safe space for them to explore their feelings
Someone who will listen and not judge
What motivated our Mental Health First Aiders?
Our Compliance Manager, Francesca, jumped at the opportunity to become a Mental Health First Aider. Here's what motivated her decision:
"I love the idea that we can make our colleagues feel supported and less isolated, as most of us at PensionBee work remotely and handling stress is much more difficult when you're on your own. I've always relied on the team around me when work (and life) gets to me and it's important that we still have that support even if we're not all in the same room, I'm happy to be that person for anyone who needs it."
In my case I wanted to be a Mental Health First Aider as I see it as a very good and honourable skill to have. I manage an amazing team of people and have close friends and family who I would want to help, should they ever need any guidance on their mental health.
Supporting wellbeing in our workplace
At PensionBee our Mental Health First Aiders have fortnightly meetings. We discuss everything from upcoming events in the calendar (which can help raise awareness of mental health) to our experiences of supporting colleagues and ways to improve this.
Previous events include World Bipolar Day (30 March), Stress Awareness Month (April), and World Suicide Prevention Day (10 September) to name a few. Developing understanding through having open discussions allows us to empathise with each other. We also have a number of initiatives in place to support our colleagues day-to-day.
Dedicated talks
All the team at PensionBee are strongly encouraged to look after their own mental health. But if they're struggling, then our Mental Health First Aiders are on hand to provide support.
One-to-one chats
Our Mental Health First Aiders will always make time for someone struggling. And PensionBee is supportive of this. All chats are completely anonymous and can be done virtually if working from home, or in a safe space should they be working in the office.
Wellbeing tips
We recognise that everyone relaxes, winds down or uses different techniques to look after their wellbeing. At PensionBee we've got a dedicated communication channel to share our own tips and tricks to practicing self-care.
Are you struggling with your mental health?
You're not alone. If you're struggling please seek support from a trusted friend or charity:
Contact your GP for making an action plan
Message a text line for 24/7 help
Phone a helpline for instant support
Talk to someone you trust
You can read our blog about recovering mental health and recovering finances if you're interested in seeking mental health support and starting your recovery journey. Help is always out there.