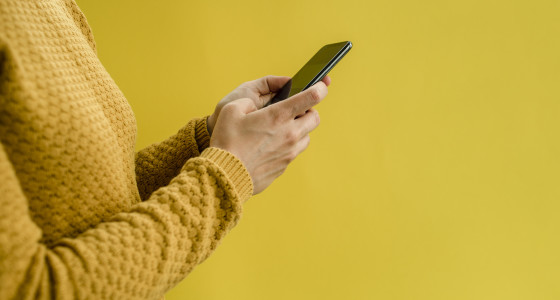 We introduced the Fossil Fuel Free Plan in direct response to feedback from our customers that engagement with the major oil companies wasn't working. Throughout 2020 our activism helped create a solution that removed the world's largest oil producers, whilst still offering high levels of diversification and good value to savers.
Since the launch of the plan in December 2020, we've seen severe flooding across Europe, causing hundreds of deaths, temperatures reaching 46 degrees in Greece and Italy, leading to wildfires and an IPCC report described as a 'code red for humanity'. The devastating impact of climate change is becoming more apparent on a daily basis, and as a result public sentiment about how we respond is changing fast.
To be sure that the current exclusionary policy of the Fossil Fuel Free Plan continues to meet the changing views of invested customers in 2021, we invited them to participate in an annual survey. Owing to the seriousness of the topic, the 19% response rate was high for a customer survey, with a further 25% of respondents sharing fascinating written insight on their views and vision for how we divest from fossil fuels.
How views drive change
89% of respondents are happy with the plan's exclusions, but 39% also want to see the exclusion policy expanded. Specifically, they want to exclude companies who provide associated services to the major oil producers and also banks who finance fossil fuel exploration or lend money to the oil producers. Respondents were clear that we can't exclude all companies that use fossil fuels, at this stage of the transition.
As we always do with survey feedback, we approached the plan's money manager, Legal & General, to discuss how we translate customer views into action. We're pleased to share that we've had agreement to make the changes our customers are asking for, and in addition secure a commitment to the continued evolution of the exclusionary policy as new data and methodologies become available.
What this means is that the plan will broaden its exclusion criteria to remove companies that provide associated services to the fossil fuel industry. We are grateful to our customers for speaking out and helping to drive this change forward again.
Widening participation
The PensionBee Fossil Fuel Free Plan has attracted many people new to responsible investing. As we've seen from the responses in our recent survey, it's not only succeeded in engaging a mainstream audience in important debate, but also in widening participation and encouraging more people to use their pensions in a way they believe will address the climate crisis for the first time. This is in contrast to the millions of people around the UK who may unknowingly be invested in oil, tobacco and arms by virtue of being in their default workplace scheme, as >95% of savers are according to the Pensions Regulator.
Many survey respondents talked of having taken the first step in their journey, and a great desire to keep pushing forward, but with a pragmatism around the major challenges and risks that come with that.
Next steps
We are proud that we not only listen to our customers, but we also take action. In addition to the plan changes that Legal & General will execute on companies providing associated services, we've got a commitment that future changes requested by our customers will be taken into account as their views evolve.
The first of those assessments will occur when we have the banks' Scope 3 emissions reporting on financed emissions generated from lending and investing in fossil fuels. This will provide the data needed to be able to consider the appropriate exclusion of fossil fuel financiers. This data is not yet available, but regulatory requirements and growing scrutiny mean it will be available soon and we have a commitment to use it. As other data becomes available, the plan will continue to evolve.
Of course, the world is changing rapidly around us and the presence of new companies that are focused on green energy and making a positive impact will continue to enter the major stock markets, naturally also becoming a part of your pension plan and maintaining the appropriate level of diversification in the Fossil Fuel Free Plan. After all, as one of our customers said..
"It's a complex issue (which you clearly know!). If we banned oil overnight people would starve because we wouldn't be able to move food between farms and stores. I'm grateful, therefore, that PensionBee is willing to use my pension to invest for change rather than say "well you said no fossil fuels so this is it :( If you're willing to push hard, so am I! We have a lot of work to do and not a lot of time left to do it in. What good is my pension if my house is underwater?".
For those survey respondents who are clear they want to move more quickly, PensionBee has made a public commitment to finding a new plan that goes even further in its exclusionary policy, with a focus on positive impact. As indicated in our survey, this plan is likely to come at a higher cost and also with reduced diversification given the emerging nature of this segment in the economy.
We want to thank everyone who participated and shared their views. We rely on customer feedback to keep pushing the market forward and to closing the gap between customer expectation and the products on offer today.
Risk warning
As always with investments, your capital is at risk. The value of your investment can go down as well as up, and you may get back less than you invest. This information should not be regarded as financial advice.