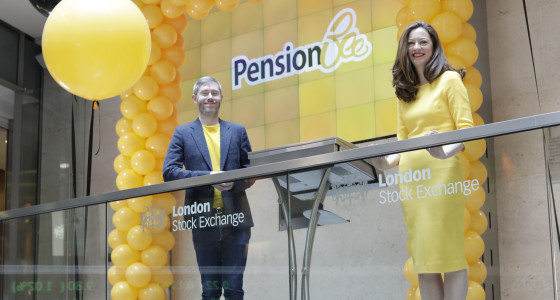 Today, on Monday 26 April, we were delighted to be admitted to the High Growth Segment of the Main Market of the London Stock Exchange (PBEE). The High Growth Segment is exclusively designed for rapidly growing companies, such as PensionBee, to raise capital and to use the public market as a platform for future growth.
Back in November we announced our desire to become a public company, however the journey to this special moment truly started back in 2014 when PensionBee was founded as a result of my own poor pension experience. Becoming a publicly listed company has long been part of our strategy to be the best universal online pension provider, and we're extremely proud to have reached this significant milestone.
Our IPO marks the culmination of seven years of hard work, and I'd like to thank my dedicated and talented colleagues for not only making this happen, but for the dedication they show to helping our customers each and every day.
I'd also like to thank our wonderful customers who are at the heart of all we do. We were thrilled that so many of you wanted to take part in this phase of our growth and applied for shares in our customer offer. We warmly welcome all of our new investors as important stakeholders in our business.
What happens next?
While it's "business as usual" at PensionBee, our IPO will allow us to continue to grow rapidly and innovate. In practice, this means that the money we've raised will be used to fuel advertising and marketing initiatives so that we can help millions of people look forward to a happy retirement.
Our growth to date has been significant. As at 31 March 2021, PensionBee counted 137,000 active customers from 18-80 years of age, with c.£1.65 billion in assets under administration.
We'll also be investing in our technology platform capabilities and enhancing our product. We have lots of new features and product innovations on our roadmap, and are excited to share them with you in due course.
Our commitment is, and always will be, to put our customers first, and we'll continue using our voice to make positive changes in the pensions industry.
Today's achievement is testament to our excellent track record and the strength of the opportunity that lies ahead. We look forward to thriving as a public company and embarking on the next step of our journey.