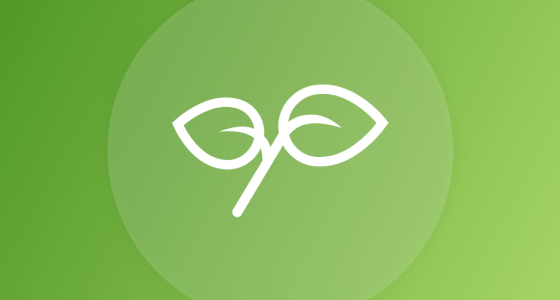 Hi, I'm Nancy Kilpatrick from Legal and General, and I'm writing to you today to give you an update about the Future World Plan, which you're invested in.
How did the plan perform compared to the market, over the last three months? Did we have a good quarter or a bad quarter?
The Future World Plan returned c. 7% over the three months to the end of September, broadly in line with global stock markets. Given the range of news we hear day in, day out, this can almost certainly be classified as a good quarter for savers in the plan.
Stock markets continued their recovery from their low point in March during the third quarter of 2020, although September saw markets give back some of these gains on concerns that a second wave of COVID-19 cases was acting as a headwind to the global economic recovery. Encouraging updates on COVID-19 vaccine candidates and supportive comments from central banks over future monetary policy had boosted stock markets during July and August.
Most of the world's markets made gains early in the third quarter, before some uncertainty emerged in September. We saw US stocks continuing to lead the recovery, recording a new all-time high in August, led by technology stocks in companies such as Alphabet, which owns Google, and Apple. September however, brought the return of volatility amid the on-going impasse in Congress over the contents of a new fiscal stimulus package. The US presidential election, of course, was another major source of uncertainty in the region.
The UK was a notable exception in that it posted a disappointing quarter, losing ground as new localised lockdown restrictions raised concerns over the economic outlook, while there were fears that the government would fail to agree a trade deal with the EU before the end of the Brexit transition period in December. Dividend cuts across a broad range of sectors also highlighted the impact of the pandemic as companies opted to preserve cash.
What can savers expect for the next quarter?
While there is no doubt that the discovery and availability of a viable vaccine will be the primary driver of market returns (as the recent short-term boost following the announcement from Pfizer demonstrates); looking through this, there are other factors that concern us with the outlook for global stock markets.
At time of writing, the US election has brought about the (highly expected although subject to final/re-count) change in President from Trump to Biden, which brings a level of uncertainty in itself, moreover concerns over potential disjoint of a Republican senate and Democratic President add to worries of a difficult environment for future policy, particularly around taxation of large tech companies and international trade.
In Europe, the threat of deflation, meaning the decline in prices for goods and services, which was already prominent before the pandemic, continues to raise concerns. While this can be the cause of negative market movements, the potential for more central bank intervention to boost markets in reaction to this conversely, would have an opposing positive effect on short-term returns. In the UK of course, we have Brexit and the hard exit which were central to our fears before the pandemic took over.
While it is clear that there are many issues to be worried about on the horizon from a political and longer-term economic perspective, so long as central banks continue to be able to 'do whatever it takes' to prop up economic activity by way of fiscal stimulus, investment markets will continue to react to these shorter-term boosts in a positive way. In this world of uncertainty, what we can be certain of is a boost, once a vaccine becomes readily available for COVID-19.
How has Legal & General driven positive social change in the past quarter?
The third quarter brought an exciting announcement, which all of us at Legal & General are incredibly proud of. You may be aware that we are firm believers in diversity, crucially, that diversity of thought is not only good for business but key to effective management. As a founding member of the 30% Club we were proud that Legal & General were the first investment manager to put our vote to this topic; voting against any FTSE100 company with all male boards in 2015. Through the years, we continue to extend these expectations on a global level, with most recent attention on US and Japanese companies.
This quarter we have formalised our (and no doubt many others') long held view that diversity is not just about gender. Ethnic diversity is key to ensuring that company boards are truly reflective of both company client bases and the world around us. We are delighted to announce that from next year, Legal & General will be voting against any FTSE 100 company with all white boards, another milestone that we are immensely proud to be leading with. Our hope is always the 'domino' effect; to truly effect change we need to come together as an industry to send consistent messages to companies. The more asset owners use their votes in this respect, the more pressure there will be for companies to implement change. We hope others will join us on this path, such that in time, board diversity becomes industry norm rather than an exception.
Views expressed are of Legal & General Investment Management Limited as at 12 November 2020. Forward-looking statements are, by their nature, subject to significant risks and uncertainties and are based on internal forecasts and assumptions and should not be relied upon. There is no guarantee that any forecasts made will come to pass. Nothing contained herein constitutes investment, legal, tax or other advice nor is it to be solely relied on in making an investment or other decision.
Your updated fact sheet will soon be available to download in the BeeHive. If you'd like to ask a question in the next update or share your thoughts, you can get in touch with PensionBee via email or Twitter.
As with all investments, past performance is not indicative of future performance and you may get back less than you start with.