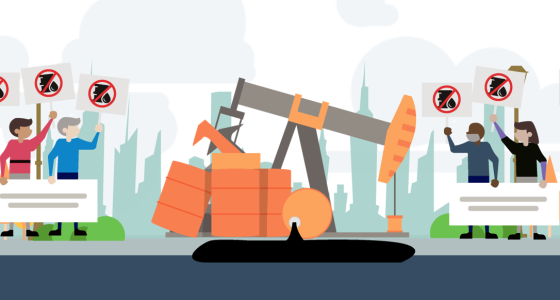 Earlier this month we announced our plans to launch the UK's first mainstream fossil fuel free fund, in partnership with Legal & General. We came to this decision after surveying customers in our Future World Plan, who told us that the time for engagement with oil companies is over.
Our customers want the option to completely exclude oil from their pensions, even if that means a potential reduction in the profitability. The survey results show a growing divide between those who want to continue to engage with oil companies and those who no longer believe in the effectiveness of that engagement; oil production is actually increasing and proposed offsetting measures are impossible to monitor. There is also a view that these stocks will become stranded assets.
The decision to launch a fossil fuel free fund follows a public letter written to Legal & General from our CEO, Romi, last year, questioning the ongoing inclusion of Shell in the Future World fund.
We strongly believe that everyone should have control over where their money's invested, and are proud to be the first provider to offer a fund like this. With your help, we want to shape the future of sustainable pensions, giving savers the option of using their investments to transform the world they live in for the better of the planet, society and their retirement.
If you haven't already done so, register your interest for our fossil fuel free pension, and we'll keep you updated on our progress. You can also send comments and questions to the team via [email protected].