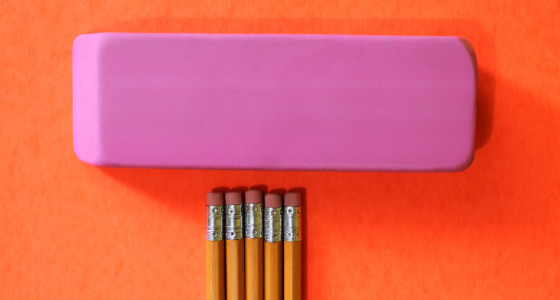 The worst money mistakes are often the simplest. And depending what stage of life you're at, you'll have different priorities for how to fix things. Here's our quick guide to avoiding financial mistakes, and what to watch out for when.
From poor financial planning to credit card problems and shopping around, the habits you start and change today can help you turn around the most common money mistakes.
Common money mistakes in your 20s and 30s
This is the point where most adults have flown (or are in and out of) the nest. You might still have the backstop of support from family – whether it's your old room to sleep in or emergency cash in your account – but a student finance arrangement or proper salary is the security backbone for lots of people in their twenties and thirties.
Which are the worst money mistakes? Here are a few common traps, and how to keep things on the straight and narrow.
Failing to track and budget
This might sound obvious, but the most common money mistakes start here. A budget gives you a clear picture of what you have (or don't have), what's coming up and where the gaps are. In theory, it means there are no surprises. And if one does come up, for example a parking fine, you should have an 'emergency costs' fund to cover it.
Setting a budget can be as simple as giving yourself a weekly allowance, and sticking to it, or creating a spreadsheet plan. There are also lots of apps you can make use of, from your bank's budgeting tools and spending limits to specific money-tracking apps. Read our 5 apps that will help you manage your money better guide and pick one to get started.
Planning a baby? A new baby is one of the biggest changes a family can go through, and poor financial planning can cause unnecessary stress. Read our guide to financial planning for your first baby, and get set for the future.
Credit cards for everyday spend
You need to do a shop but know your bank balance is looking low. You've got a big limit on your credit card so it can't hurt to put a few groceries on there, right? Wrong. In fact it's one of the most common money mistakes people make in their twenties.
Having a credit card can be a key part of a healthy financial set-up. As banks are putting new measures on overdrafts and moving customers in the direction of a credit card alternative, we're headed for more credit usage overall. But credit cards aren't a solution for everyday spending. They're there to help you build a credit rating, by paying the balance regularly, and for single purchases you need to make now but have budgeted for and can pay off later.
Need help with credit card debt? Work through our 15 tips to pay off your credit card debt and start making a dent today.
Not checking your bank balance
It's a similar scenario. If you're whipping your card (or phone) out every day, closing your eyes and waiting for the payment 'authorised' message to appear, only to breathe a sigh of relief and sink further into your overdraft, something needs to change.
Whilst it might feel like there's no point checking your balance – you already know it's not a pretty sight – ignoring it can create more long-term anxiety and problems. Don't make this common money mistake. Take the reins and check it now. Next step, build a plan to improve your finances. Ask someone you trust to help you with this, or speak to a student counsellor or someone at the Money Helper.
Buying brand new
'Excessive spending' might be putting it harshly, but from a new car to baby clothes and equipment, buying everything brand new is one of those common money mistakes lots of people make, especially in the jam-packed years of becoming new parents and homeowners.
This is one of the top everyday money mistakes in your 30s, so watch out!
Shop around and look for more sustainable options, both on your wallet and the environment. There's a whole world of 'reuse' options out here, and Instagram is a great place to start. 'Nearly new' sales and exchange or reuseable services are growing in popularity, providing great quality for less money.
Not taking out insurance
This may seem counterintuitive when you pay your premium, but having no insurance could end up costing you big in the long run.
For example, if you don't take out contents insurance for your new home, replacing your belongings could cost thousands. If you're renting, your landlord will probably have buildings insurance and maybe contents insurance for their own furniture and fittings, but you'll need your own cover to protect your possessions.
Skipping car insurance can even land you with a criminal record, so don't be tempted to save on the premium and not have it in place. Make it part of your budget, and take out insurance. It could save you a life-changing cost.
Ignoring your ISA allowance
An individual savings account (ISA) lets you save money without paying tax, up to certain limits.
For this 2019-2020 tax year, the maximum you can save in ISAs is £20,000. That might seem like an unreachable amount, but tax-free saving is a fantastic habit and you can build up and dial down the amount you put in, depending on your situation.
There are a few different types of ISA and what you can do with them is age-dependent. You'll need to be:
16 or over for a cash ISA
18 or over for a stocks and shares or innovative finance ISA
18 or over but under 40 for a Lifetime ISA
Resident in the UK (or a Crown servant, or their spouse or civil partner)
As you can see, it pays to know the limits now and plan ISA savings into your long-term goals. Beginning in your forties is one of those common financial mistakes which prevents you from benefitting from a Lifetime ISA, and cuts out a chunk of tax-free saving opportunities in your thirties and forties.
Delaying your pension plans
Retirement might not be top of your agenda right now, but it needs to be on your radar and part of your saving plans. The pot of money you have to fund life when you're no longer working is only as big as the amount you put in, and you can make the most of tax relief and employer contributions right through your working life.
Our article The 6 most costly pension mistakes to make in your 30s takes you through the errors to watch out for, starting with not having a pension in the first place. Whether you're an employee or a freelancer, if you start saving in your thirties, you're probably going to end up with a bigger retirement fund than if you start when you're 45.
Read up, look at your budget and get to grips with your pension now.
Money mistakes in your 40s, 50s and beyond
By this point you might be on a more definite career path, or have older children to support. Either way, hopefully you've picked up some good habits and know the value of a good credit rating and savings arrangement.
Your priority should be thinking about the future, setting financial goals and shopping around for the deals that will give you best value for money. Poor financial planning at this point can make a big difference at retirement.
Neglecting your pension
A pension is one of the most effective tools you have to support yourself in later life. And the sooner you start saving into one, the more prepared you'll be. Don't make the mistake of underestimating how much money you'll need in retirement. It can be surprising.
There's lots of information across the PensionBee Pensions Explained and Blog hubs, to help you get to grips with pensions and retirement. Your forties are great years to really build momentum with your savings, by reviewing your lifestyle and making pension contributions where you can. A pension plan is tax-efficient too, and you can currently get tax relief on gross contributions up to £40,000 a year or 100% of your salary (whichever is lower).
Not shopping around (one of the top money mistakes in your 50s)
From credit cards and savings accounts to new mortgage offers, insurance arrangements and 'big spend' purchases, shopping around is a sure-fire way to spot the best deals.
There are lots of alert services you can sign up to, handy for keeping your eye on smart buys. But the real skill comes in doing your research, finding a better price and, if possible, showing it to the brand you're looking to buy from, making use of any price match guarantee.
It's not a savings account, but it is a form of saving, and can quickly mount up on the 'big spends'. Watch out also for offer codes and limited time bargains. It might pay to hold off on a purchase and go with a cheaper brand or website, if you know they're about to launch a big discount.
What are the biggest money mistakes you've made? Tell us in the comments section at the bottom of the page!