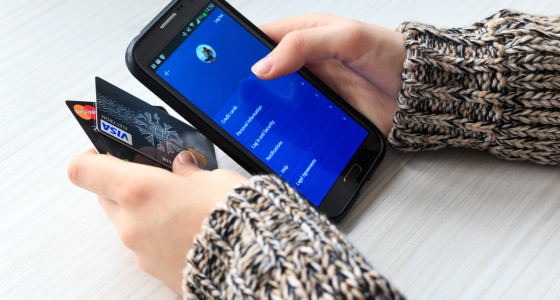 Open Banking allows you to share your financial data with authorised providers, such as a money-saving app, bank or pension provider. It means that, with your permission, UK-regulated banks must share this information with authorised providers whenever you request it.
Open Banking explained
So how does Open Banking work, in day-to-day life? Take Moneybox, for example, which is an app designed to help you save money. It works by linking to your bank account, rounding up your outgoings and putting the remainder, plus any ad-hoc payments, into your Moneybox savings account for safekeeping. Moneybox relies on Open Banking to access your financial data so it can track your spending and transfer your funds.
The principle of Open Banking has been around for some time, but since January 2018, the biggest UK banks have been required by law to share your financial data with an authorised provider, with consumer protection offered by the Financial Conduct Authority.
Not sure if a provider is authorised? Check the 'How do I know if my provider is authorised?' section below.
A clear view of your finances
Open Banking has the potential to be hugely transformative for millions of people in the UK, in both the short and long-term. Millions of savers struggle to stay on top of their day-to-day finances, so the arrival of providers with apps to help unlock spending data, and see a complete picture of financial health, is revolutionary.
Not only can it help savers better manage their money, it can also empower you to make smarter financial choices. From money-saving apps like Moneybox to challenger banks like Starling, innovation in finance now relies on secure access to data. This in turn provides increased visibility and greater control for savers than ever before.
Opting out of Open Banking
Banking and finances are very personal aspects of daily life. The way you manage your money is entirely up to you, and if you don't want to share your data through Open Banking, you don't have to.
Remember, you'll never be automatically opted in to Open Banking. Your bank has to share your data, but only if you've given explicit consent to a provider.
You can withdraw consent whenever you like, either by:
opening the app or website that's using your data, and withdrawing your consent (this might vary depending on the app you're using)

contacting your bank and asking them to withdraw access to your information (whether it's just one provider in particular, or across the board)
How do I know if my provider is authorised?
Open Banking only works when you give your permission to providers, so you need to be very careful when choosing who can access your data. You'll be protected by your bank, but only if you've shared your data with an authorised provider.
An authorised provider will:
I've spotted fraud on my account - what should I do?
The action you take will depend on the type of fraud that has taken place. If a payment's been made which you didn't authorise, contact your bank as soon as possible. They may pay the money back, and your liability often decreases once you've notified them, so speak to them immediately.
If you're worried someone's misused your data, or are concerned about identity theft, contact the provider you think is responsible. You can also report it to your bank and Action Fraud, the UK's national reporting centre for fraud and cybercrime.
Open banking API access
Application Programming Interfaces (APIs) are one of the most common ways a provider will use Open Banking to access your data. They make it possible for your data to be shared and are widely used by technology platforms and providers, from Facebook to Airbnb, handing over information like your location, for example.
Open Banking APIs are generally considered safer than screen scraping (see below), as they come with tight security measures. At PensionBee we have our on API which allows us to share pension information, with the permission of our customers, with our Open Banking partners who include Money Dashboard, Emma, Starling, Yolt, Moneyhub and Lumio.
Screen scraping Open Banking
Screen scraping gives providers direct, read-only access to your financial data. Put simply, this means they can see your information, but can't edit or modify it (unless you've given permission). This method has been widely used for years, but was due to be phased out from September 2019, in a move towards tighter security, with the Financial Conduct Authority agreeing to an adjustment period. Many providers using screen scraping Open Banking will now be in the process of transitioning over to APIs instead.
Is Open Banking safe?
It's designed to be safe, and security is a big part of how Open Banking works. However, new technology always carries risk and to stay safe online you'll need to do your own security checks, from making sure a provider is regulated by the Financial Conduct Authority, to being cautious over a request for your login details (only your bank will ever ask you for this).
Here are a few things to watch out for, if you're looking for extra reassurance from a new provider:
Open Banking regulation - authorised providers need to be clearly regulated by the Financial Conduct Authority or a European equivalent. They're also restricted to the job in hand, so if you've given permission for them to access a current account with one bank, they can't just access your savings account too

Data protection/GDPR - as part of the General Data Protection Regulation (GDPR) which is now in force, the provider has to tell you exactly what data it will use, and how

Requests for login details - no one but your bank will ever ask you for access to your bank login details or passwords. If a new provider asks you for these, don't share this information, and notify your bank immediately
Remember, you're in charge of your banking and no Open Banking provider can legally access your data, unless you first give permission.
What does it mean for PensionBee?
We believe Open Banking can help us fix the UK's long term savings crisis by including pensions in a complete picture of your financial health, and helping us better manage our day to day finances by:
Connecting your pension to a money app that enables you to see all your balances in one place - your today money next to your tomorrow money

Using money app features to scan your spending for wealth hidden in bad contracts and services you are overpaying for

Repurposing this money to top up your pension and build the happy financial future you're working towards
As a rough guide, we suggest customers need contribute roughly 15% of their current salary to their pension to have a comfortable retirement. Auto-Enrolment contribution rates are 8% (5% for employees and 3% for employers), so we just need to make up the remaining 7% to start to address the crisis.
Open Banking is here to help us make the most of our existing money and empower us to make smarter decisions on what we do with it now and in the future. With Open Banking come the tools we need to build the happier, more resilient financial futures we all want and deserve.