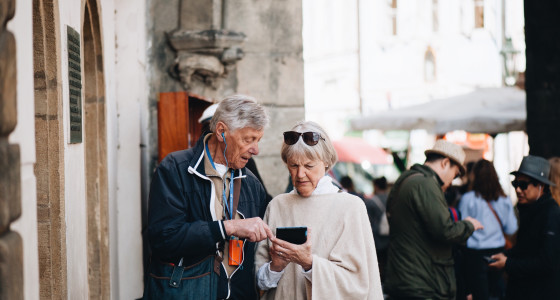 You've finally reached retirement. The busy 9-5 job and all the routine that comes with it is behind you, and now you've got more time on your hands than you know what to do with. If you're wondering what to do in retirement, don't worry. This article's for you!
Take up a new hobby
Many people use retirement as a chance to try new things. Finding a new activity can help keep a positive mindset and bring a sense of wellbeing to your life. And with more time on your hands, it's important to find something to do that helps keep yourself busy.
Sport
Keeping active in retirement helps keep a positive mind and body. Regular exercise helps to improve your mood, reduce stress and boost energy levels. Playing sport can provide structure to your day, on top of the health benefits, and if you play as part of a team, it also means you'll be able to socialise and make new friends.
Some less-demanding sports you might want to consider include:
Bowls
Dancing
Golf
Swimming
Tennis
Yoga
Baking
Baking or cooking at home is something else you can learn when you retire, if you haven't already. Making something with your own hands can bring a sense of fulfilment and satisfaction, and baking is just one way of doing that. Not only can baking be relaxing, it means you're in control of your diet and is a cheap alternative to eating out too.
You may already have lots of recipes at home, but there are endless others available online. Some recipe sites you might like to look at include:
Education
Over the course of your career, you'll have picked up a vast amount of knowledge. Just because you've retired, it doesn't mean it's no longer valuable.
You could take the time to educate the next generation and pass on your skills. Whether you write a blog, or speak at local schools and community centres, your time will be appreciated and it can be rewarding knowing you're passing on your knowledge to the next generation.
You could also educate yourself further in a topic, or learn about something completely different.
Retirement activities
Travel the world
After a long career, many people want to travel the world, experience different cultures and visit places they haven't been to before.
Whilst traveling can be expensive, you don't need to travel far to have a great experience. Mini breaks offer a great alternative if longer trips aren't possible. Spending time in a city you've always wanted to visit for a few days, or just having a day out to places closer to home can be just as satisfying, and a cheaper option.
Spend time with family
Having more time on your hands will allow you to spend time with loved ones, which you may not have been able to do during a busy working life.
Spending more time with friends and family is always fun, and it creates special memories for your loved ones too - particularly your grandchildren.
If you aren't able to visit family, phone calls or video calls can be just as important and allow you to spend time together.
Read books
It's important to keep your mind active during retirement, and reading is just one way to do this.
The brain is like a muscle, and by exercising it, it stays active and healthy. Reading stimulates the brain, improves our cognitive ability and can bring back memories from your childhood too.
Not only is it a very affordable hobby, there is a huge choice in reading material. You could also join a local book club to share opinions and recommendations, and to help make new friends too.
Volunteer
Without a job, some retirees feel that they've lost their sense of contributing to a goal or mission. Volunteering in retirement can be a great way to counter this, allowing you to contribute to a cause close to your heart.
Giving back to your local community gives a sense of accomplishment and can increase your self-confidence. Alongside the sense of achievement, volunteering can help you to stay active and get involved in a friendly community and make new friends.
Retirement tips
Decide what you want to achieve each day and get into a routine
After working long hours and not having a lot of time to put your feet up during your career, it's easy to sit around and become unproductive. It can be helpful to have a routine to follow; eating and going to bed at similar times every day, for example.
Having a list of things you want to achieve and do every day, can also give your day a sense of purpose and an opportunity to reflect at the end of the day.
See it as new chapter in your life and a fresh start
Retirement presents an opportunity to start a clean slate. After stepping away from your working life, you now have more freedom and time to pursue new activities and ideas.
Your retirement is what you make of it, so see the positives of the opportunity it offers and live it to its full potential.
Pursue a new hobby or learn a new skill
Use the freedom that comes with retirement to learn something new. Having some extra time can allow you to pursue a hobby you've always wanted to, or to even learn a new skill.
Retirement doesn't have to be static and your age is just a number, so shouldn't define what you do. Why not learn a new language or learn to play the guitar for example.
Do what makes you happy
Retiring should be one of the most enjoyable and rewarding chapters of life. Everyone will envision their retirement differently, so it's important to do what makes you happy. Whether you want to fill it with thrills, or take a more relaxed approach, it should be what you want it to be.