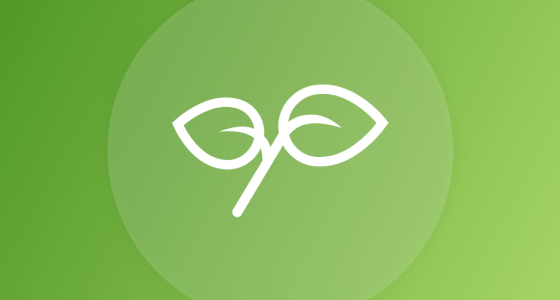 Hi, I'm Nancy Kilpatrick from Legal and General, and I'm writing to you today to give you an update about the Future World Plan, which you're invested in.
How did the plan perform compared to the market, over the last three months? Did we have a good quarter or a bad quarter?
The Future World Plan had a good quarter to end June 2020; returning 17.5% as global stock markets rebounded strongly during the second quarter, recovering much of the losses incurred during the opening quarter of 2020. Stimulus measures announced by central banks around the world, including several interventions by the US Federal Reserve to calm unsteady markets, lifted stocks in April. Subsequently, rising hopes for a rapid recovery in global economic growth helped to maintain the momentum behind equity markets as the quarter progressed, with lockdown measures being lifted and major economies reopening.
Year-to-date (to 17 July) global stock markets have more than recovered; returning 3.5% in sterling terms. US shares led the charge with the region recording its best performance since the final quarter of 1998. The market has been led higher largely by the major technology stocks which dominate both US and global markets. With the US making up around half of the country exposure within the fund, and technology 15% with the likes of Microsoft, Amazon and Apple amongst the top 10 holdings, this has been beneficial for plan returns. Other regions present a mixed picture, with Europe overall just managing to eek out a positive return this year, emerging markets struggling and, most notably the UK, still down around 15% this year. Given the industrial and consumer services (retail and restaurants) weightings in the UK market as a whole, our home region has struggled.
What can savers expect for the next quarter?
While it is pleasing to see such a recovery in markets we warn that these are still very early days. The outlook, not just for financial markets, but for all of our daily lives; is still very much driven by how the virus plays out. Recent signs of a second wave led to uncertainty around the severity of those. For financial markets particularly, the resulting impact to companies and the economy through the halt in activity brought about by lockdown measures are most likely to impact returns in stock markets. Indeed, at the time of writing we see increased cases in the US 'sunbelt' states leading to tightening lockdown measures. With vaccines generally unlikely to become widely available until next year, this reminds us that it is a case of too early to tell and makes us question how exuberant the stock markets can really be in these highly uncertain times.
How has Legal & General driven positive social change in the past quarter?
While we tend to believe that engagement via talks with company management taking place behind the scenes can often be most effective, there are occasions when we feel that it is necessary to address certain causes for concern publically.
Most recently we spoke out against the actions of the world's largest mining company, Rio Tinto, following the destruction of a 46,000-year-old Aboriginal heritage site as part of a mine expansion. We were disappointed in this incident and concerned with the implications for the ongoing relationship with local communities.
While the issue of land rights and (social) licence to operate is a complex one, which has important ramifications for the mining industry, we have made it clear to not only the Chair, but to the sector and to regulators that we expect the company to demonstrate accountability in this case, and institute changes to prevent such incidents from happening again. While we watch for future developments closely, we continue to work with others to send a clear message – that business cannot be at the expense of community relations.
Views expressed are of Legal & General Investment Management Limited as at 28 July 2020. Forward-looking statements are, by their nature, subject to significant risks and uncertainties and are based on internal forecasts and assumptions and should not be relied upon. There is no guarantee that any forecasts made will come to pass. Nothing contained herein constitutes investment, legal, tax or other advice nor is it to be solely relied on in making an investment or other decision.
Your updated fact sheet will soon be available to download in the BeeHive. If you'd like to ask a question in the next update or share your thoughts, you can get in touch with PensionBee via email or Twitter.
As with all investments, past performance is not indicative of future performance and you may get back less than you start with.