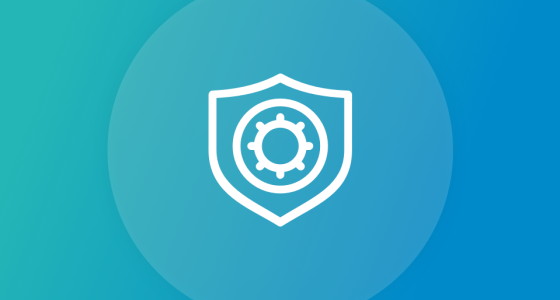 Hi, I'm Nick Pidgeon from State Street Global Advisors, and we're here to give you an update about the Preserve Plan, which you are invested in.
How did the plan perform compared to the market, over the last three months? Did we have a good quarter or a bad quarter?
Without ignoring the devastating health impact that the coronavirus has had around the world, we are clearly in the midst of a very challenging period for companies and the economy, more generally.
Both the social and economic environment that we find ourselves in is unprecedented, and the majority of investments have suffered losses. However, as a reminder, the Preserve Plan invests your money into short-term debt of high rated creditworthy companies. In the recent period, the value of these types of investments have held up.
The principle aim of the Plan is to reduce risk and preserve your savings. Recent times have been a good test of this aim, and we're pleased to report that in an environment where UK stocks fell by around 24%, the Preserve Plan's value remained stable.
What can savers expect for the next quarter?
We expect this challenging environment to continue into the near-term with damage to economic activity over the coming months. However, whilst there are still major risks that are yet to be played out, and a recession is a real possibility, it is also worth remembering that unlike other crises such as natural disasters of earthquakes and flooding, there is no damage to physical infrastructure in this instance. Factories remain ready for workers to return and for production to ramp up.
In addition, we have seen governments all around the world react faster than ever to help support the global economy through this period. As a result, there are fewer barriers to the economy getting back up and running once coronavirus is contained. Whilst this is our expectation, there are still many unpredictable factors and the next quarter is likely to be very difficult.
Whilst we expect the market to be bumpy, the Preserve Plan will continue to hold very low-risk investments, helping to protect the value of your savings during these periods of uncertainty.
How has State Street Global Advisors driven positive social change in the past quarter?
We drive positive social change to the companies that the Plan holds through engaging with them and voting on resolutions at company annual general meetings. Our aim is to promote positive changes to the environmental, social and corporate governance practices in the companies that the Plan invests in.
In light of the outbreak of coronavirus, our President and CEO, Cyrus Taraporevala sent a letter to the boards of companies that we invest in on your behalf, outlining how we will be engaging with them in 2020 given the serious impact the virus has had on many company's employees, operations and customers.
In the coming months, our discussions with the companies that the Plan invests in will focus on immediate issues such as employee health, serving and protecting customers and ensuring the overall safety of supply chains. Importantly, we stand ready to help these companies to navigate financial threats and market uncertainty. The full version of the letter can be found here.
Your updated fact sheet will soon be available to download in the BeeHive. If you'd like to ask a question in the next update or share your thoughts, you can get in touch with PensionBee via email or Twitter.
As with all investments, past performance is not indicative of future performance and you may get back less than you start with.