Throughout March we worked hard to ensure that we've been on hand to support you just as we normally would, while also transitioning to remote working to protect our colleagues and the wider community.
Several of our customers have been in touch via phone, email, live chat and social media in the past month to share their views on the current situation and ask questions about their pensions. We're always here to help and welcome your feedback so if you have any comments, queries or concerns don't hesitate to get in touch. We're available via the usual contact methods, and our opening hours remain the same.
While it may have been unsettling to see fluctuations in your balance during the past month, as long-term investors we have to take the rough with the smooth, and be patient during the downturns. It's important to remember now more than ever, that downturns don't last forever and markets and pension balances will eventually recover.
Whatever's going on in the world around us, we're committed to bringing you a leading pension product. Read on to find out about the projects and initiatives we worked on last month.
We're launching a fossil fuel free pension later this year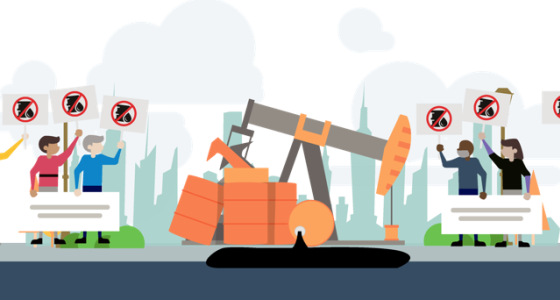 In March, we announced our plans to launch the UK's first mainstream fossil fuel free fund, in partnership with Legal & General. We came to this decision after surveying customers in our Future World Plan, who told us that they wanted the option of completely excluding oil from their pensions – even if that meant a potential reduction in profitability.
We strongly believe that everyone should have control over where their money's invested, and are proud to be the first provider to offer a fund like this. With your help, we want to shape the future of sustainable pensions, giving savers the option of using their investments to transform the world they live in for the better of the planet, society and their retirement.
If you haven't already done so, click here to register for our fossil fuel free pension and we'll keep you updated on progress.
It's almost the end of the current tax year...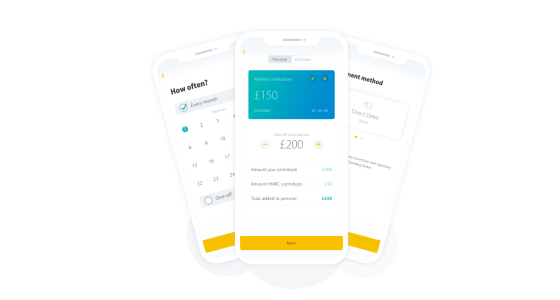 That means you only have a few days left to use up any unused allowance for the 2019/2020 tax year (up to 100% of your earnings, to a limit of £40,000 for most people). You can also carry forward unused allowances from the previous three years.
Most basic rate taxpayers will automatically get a 25% tax top up on all of their personal pension contributions, while higher rate taxpayers can claim a further 25% through their Self-Assessment tax returns, and top rate taxpayers can claim an additional 31%.
If you would like to make an additional lump sum contribution, then it would make sense to do this by bank transfer so as not to miss the 5 April deadline.
Your bank might take some days to process your payments so if you'd like your contribution to reach your pension by 5 April, don't leave it until the last minute.
We're finalists for two UK Pensions Awards and two European Pensions Awards
We are delighted to have been shortlisted as a Finalist at the @ProfPensions UK Pensions Awards 2020 in the Diversity and Inclusion Excellence Award for our work on the Gender Pensions Gap.
Good luck to all the finalists! See you on 19th May.https://t.co/QUQvSVd8kl pic.twitter.com/ahgWFAyHuY

— NOW: Pensions (@nowpensions) March 4, 2020
PensionBee has been shortlisted in two categories at this year's UK Pensions Awards: 'DC Pension Provider of the Year' and 'Diversity and Inclusion Excellence'.
We've also been shortlisted for two awards at the 2020 European Pension Awards: the 'European Pensions Innovation Award' and the 'Diversity Award'.
We're thrilled to be shortlisted for the 'European Pensions Innovation Award' and 'Diversity Award' at the @EuropeanPension Awards 2020! 🏆🎉#EuropeanPensionsAwards pic.twitter.com/bIQJvAcNAe

— PensionBee (@pensionbee) March 30, 2020
We're also pleased to announce that our CEO, Romi, has been named as a "Standout 35 Winner" in the 2019 Innovate Finance Women in FinTech Powerlist.
Keep an eye out for our next update on our blog. We're always working on new features to make our customers happy, so if you have any ideas or suggestions, please let us know in the comments section or over on social media, and we'll feed it back to the team.