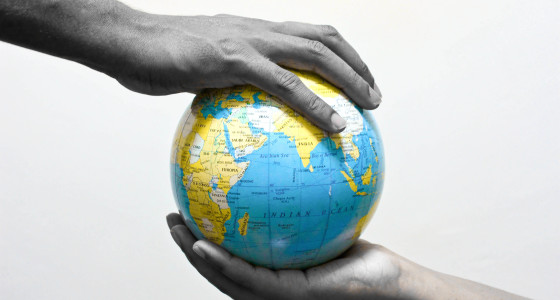 We believe pension providers have a key role to play in the transition from the carbon economy to one based on 100% renewable energy sources. The investment system offers a few different approaches on how we get there, so we'd like to explain more about our take on things.
Engagement with consequences
The UK Government has made a legally binding commitment to achieving net zero greenhouse gas emissions by 2050. At PensionBee we believe it's only going to be possible to meet those targets if we directly pressure oil companies to stop polluting. The willingness of these huge fossil fuel companies to adapt is critical in whether we, as a society, succeed in the shift to a zero-carbon future quickly enough to meet the needs of the planet.
Whilst there are many arguments for the disinvestment (divestment) approach, or selling all the shares held in oil companies and other big polluters, we believe more impact can be made through meaningful engagement with these carbon giants.
We believe more impact can be made through meaningful engagement
We can do this by using our power as shareholders to vote on climate change motions at their annual general meetings and vote out directors who are not taking real action on carbon emissions. We think it's essential to use our power to vote against unsustainable corporate practices and the incentives that drive bad behaviours across the industry.
If, instead, we just sell the shares or exclude fossil fuel companies completely, then other investors who only care about profit and not the environment, are going to buy those shares and allow polluting at the current, dangerous, rates. That's why it's so important that we take a stake.
So, why did we pick the Future World Plan?
When we were looking to introduce a responsible plan back in 2017, we reviewed all of the options available and picked one with a strong and measurable commitment of supporting climate-related shareholder motions and challenging the management teams of fossil fuel companies who are not transitioning quickly enough. Like Legal & General, the money manager of the Future World Fund, we believe being responsible for the environment means engaging with these companies first, before resorting to disinvestment.
We also engaged with some of the key independent thought leaders in this area, who support the Future World Plan as a best in class responsible offering, including Share Action and Good With Money.
But why does the plan invest in fossil fuel companies, such as Shell?
We've had lots of questions from our customers about why our responsible plan, the Legal & General Future World Fund, invests in oil companies, like Shell.
We believe that the major polluters of the world must change if we're to meet the ambitious global carbon emissions targets and our voice can help drive that change, through shareholder motions and public pressure. As a result of this strategy, Shell have linked executive pay to industry-leading carbon emissions targets.
However, not all companies will change for the better and when they refuse to engage, they should be divested from the Future World Plan. Indeed, the Plan recently divested from ExxonMobil and Legal & General, the money manager, is planning to vote against the reappointment of its CEO for not being transparent on emissions reporting.
We want to see more of this type of engagement from all money managers, as they have the collective power to make the huge changes our planet urgently needs.
What's next?
We're currently working on a campaign to engage the companies we are invested in on the issues that matter. We also don't believe it's enough to just focus on the Future World Plan and therefore we are preparing to put an increasing amount of pressure on all of the managers of our customers' money, to demand that they play their part.
That's why we want to hear more from our customers on the climate change debate, and how we can use the collective power of our pensions to transition to a zero-carbon economy more quickly.
Please reach out to [email protected] as we'd love to hear from you!