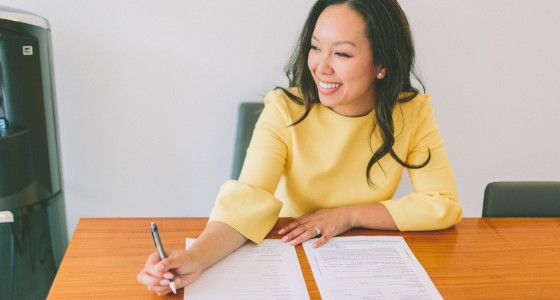 Setting yourself a retirement goal is a great way to take control of your retirement planning. A realistic and achievable goal could help you see whether you're on track to achieve the kind of retirement you want, and to encourage you to stay on track! Here are three easy steps to setting a good retirement goal.
1. Budget
Before you can start planning for your retirement, you'll need to know what your finances look like in general. You'll want to start with a budget, which will help you to see where you're spending and where you can save. Begin by listing your essential monthly expenses, including rent or mortgage payments, bills, food, transport costs, and any other regular payments. You should also list any existing contributions you make into your savings accounts, pension, and other investments.
Next, make a record of all your non-essential purchases each month, like eating out and takeaways, new gadgets, subscriptions, and drinks at the weekend. You can find the cost of these expenses by checking your bank statements. Many modern banking accounts, like Monzo and Starling Bank, automatically categorise your payments, so it's even easier to identify where you're spending.
How much should you save for a good retirement? We explain it all in under 2 minutes 🌈 For more handy video guides, why not check your YouTube channel! https://t.co/RBopUiMb7M Capital at risk. pic.twitter.com/DUn6fZRORf

— PensionBee (@pensionbee) April 4, 2018
Once you've listed all of your expenses, it's time to calculate your income. Subtract the cost of your monthly expenses from your monthly income to see what you have left at the end of the month. You might need to make some changes to your spending habits in order to save more into your pension. Consider which non-essential purchases you can cut back on or stop entirely; maybe you're still paying for a subscription service you haven't used in six months! Working out a healthy budget that works for you and your lifestyle will enable you to set a realistic retirement goal because you'll be able to see what's achievable for a comfortable retirement.
2. Think about the future you
Once you've set up a good budget, it's time to start planning for the kind of retirement you want. Have a think about what sort of lifestyle you would like to have in your 60s, 70s, and 80s, and how much this is likely to cost you. In 2016/17, the average UK couple had an annual retirement income of £29,952, which covers all the essentials like a home and bills, as well as small luxuries like the occasional holiday.
It can sometimes be difficult to envision our lives in retirement, so start with the basics and think practically. Think about where you'll live and what your day-to-day expenses are likely to be. Take a look at your budget to see how much you're currently spending on food and transport, and consider how these habits might change in the future. For example, the cost of your weekly shop may reduce once your kids have moved out and you're no longer preparing meals for a large family. Plus, you're likely to be commuting less once you've retired! Remember to factor in the increasing cost of living, and think about your income streams. You might receive an income from your pension alongside other investments or a part-time job.
Once you've got a rough idea of your ideal retirement income, you can use our pension calculator to see how much you need to be saving in order to meet your goal. Our calculator will tell you whether you're on track or whether you need to be saving more. You can adjust your retirement age and how much you're contributing to land on a realistic target that you can work towards.
3. Get on top of your pensions
After you've worked out how much you need to save in order to meet your retirement goals, you'll need to start fortifying your savings. First, it's a good idea to track down any old or lost pensions to see if you can boost your savings. Consider combining your old pensions as bringing all your pension savings together could make it easier to manage them. Plus, you might be able to save on fees which, left unchecked, might eat away at your old pots.
Check to make sure you're enrolled on your workplace pension scheme, which is an easy way to top up your retirement savings. Contributions will be taken straight from your paycheck so you don't have to worry about forgetting to save, plus employer contributions can boost your pot with free money!
Finally, consider saving any extra cash into your pension, for example after a bonus or inheritance. You can use our pension calculator to see how this can help your progress towards your retirement goal. Remember, most people are eligible for a 25% tax top up from HMRC on pension contributions, which can really help to build a solid pension pot.
We want to help you to make sense of pensions so we've put together our Pensions 101 series over on our YouTube channel to explain how pensions work and how to get on top of your retirement savings. Take a look and let us know your thoughts in the comments section.