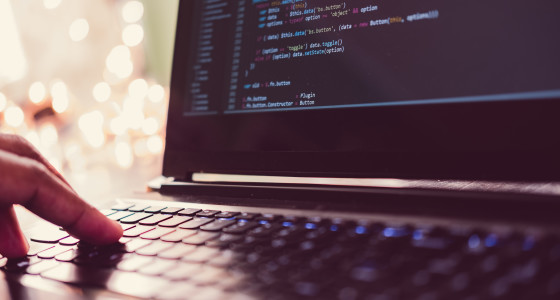 PensionBee was founded on the realisation that it is possible to achieve so much good in finance by using technology. Technology can solve some of the most pressing problems in the pensions industry, from measuring value for money, to investing democratically, to enrolling people into workplace pensions, to consolidating their pensions. As I look around the pensions technology industry today, I am delighted to see like-minded companies such as PensionBee, AgeWage, Nutmeg and Smart Pension working hard to make pensions better for people. But one concern that continues to worry me is whether we're doing enough to confront scammers.
Scams within the pension industry
When Michelle Cracknell CBE, formerly Chief Executive of The Pensions Advisory Service, told me about a "Scams and Ladders" board game developed by Professor Keith Brown of the University of Bournemouth and trialled at Glastonbury in 2017, I was intrigued. Scams are a scourge on the pensions industry, causing untold sorrow to consumers and reputational damage to all providers. Recent analysis from The Financial Conduct Authority and The Pensions Regulator found that over five million people across the UK (42%), could be at risk of getting scammed and the average loss is £82,000 per victim. Most of these people are normal consumers, simply seeking to make the most of their money in a confusing pensions world. They are therefore susceptible to tactics that - to an industry insider - generally sound too good to be true.
Scammers are known to be helpful, accessible and relatable
At the same time, most preventative action in the industry, while generally well-intentioned, has focused on extensive paper communications, images of desolate pensioners and generally the types of things that most consumers would discard in the category of "that doesn't apply to me" and "it all seems confusing". Meanwhile, scammers are known to be helpful, accessible and relatable. It is no wonder that confirmation bias leads people to make financial decisions that can cost them dearly. Timing is also key. Warning people about scams at the point of transfer is often too late. It is important to raise the level of awareness of pension scams before a consumer is even approached.
An innovative way to increase awareness
One way to raise awareness of pension scams is to devise a simple, interactive, shareable online game that can alert consumers to suspicious tactics before they are happening. If we can use technology to solve some of the biggest pension challenges we face as a society, we should also be able to come together as a sector to try and solve a problem that impacts us all: pension scams.
It is with great hope and anticipation that we announce a Pension Scams Hackathon
So it is with great hope and anticipation that we announce a Pension Scams Hackathon on 29 November 2019, where some of the most well-known companies in the PenTech space will team up to create the winning concept for a pension scams game, inspired by the "Scams and Ladders" board game. Barclays has kindly agreed to host us at Plexal, the innovation centre in the Olympic Park, and we have invited a broad representation from the pensions industry to judge our efforts, including Michelle Cracknell CBE, Margaret Snowdon OBE (President of the Pensions Administration Standards Association), Dominic Lindley (Member of the Financial Services Consumer Panel and Member of the Pensions Dashboard Industry Delivery Group) and Stephanie Baxter (Deputy Personal Finance Editor at The Telegraph), each of whom brings a unique perspective to the challenge at hand.
Want to be involved?
While the concept for the game will be developed on the day, the technology powering it and its full user experience will be built by our friends at JMAN Group, to be launched to the public in early 2020. If you would like to be involved, if you would like to participate in the hackathon or if you would simply like to support our initiative, please get in touch. This event is all about uniting behind that which makes us strong: our focus on consumers, our belief in technology and our spirit for change.
I look forward to seeing what we can achieve!
Register here: https://www.eventbrite.co.uk/e/pension-scams-hackathon-tickets-79164480091