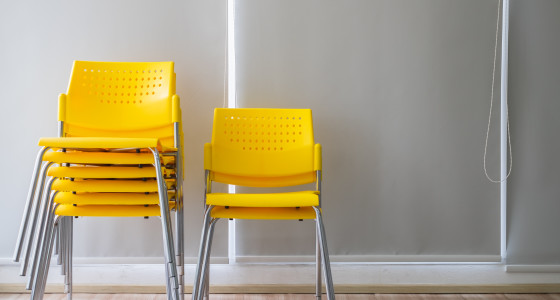 Over the past few months, something rather wonderful has started to happen. We've received lots of calls, emails, live-chats and reviews from customers asking where their pension money is invested.
Whilst we've always had very engaged customers, recently there's been a real change in the type of questions and comments we see - and they're more focused on investments, and climate change.
Some of the brilliant questions our customers are asking are:
'Why should I save into a pension if there's no world left when I retire?'
'Am I funding my own oppression?'
'I feel uncomfortable with the voting record of the people managing my pension. What are you doing about this?'
We've engaged with each of these customers individually, but it's now time to open up the wider debate and publicly share some of the conversations we're having behind the scenes as well.
How customers' money is invested
At PensionBee our customers' money is invested in thousands of companies listed on global stock markets. In theory that means each customer indirectly owns shares in those companies. But in order to get economies of scale, all that money is pooled together by a money manager to passively track an index, such as the FTSE100.
These index funds aim to match the performance of all of the stocks in the index and get a return in line with the market. It's low cost, diversified and the most common way to invest pension funds.
When a plan passively tracks an index of stocks the money manager doesn't have the ability to add or remove certain companies. This is because the plan automatically buys all the stocks in the index, including ones that people might have strong views on, such as oil companies or tobacco firms.
One PensionBee plan that's a bit different is our Future World Plan. Here the money manager, Legal & General, does have the ability to remove certain companies that don't meet their environmental criteria, as they did with Exxon Mobil, who refused to engage in carbon reduction discussions.
In the case of Exxon Mobil, Legal & General sold all their shares from the Future World Plan and will use their shares from the rest of the business to vote against the reelection of the current CEO.
We agree with Legal & General 's 'engagement with consequences' approach, and how they vote for change in poorly performing companies. That's why we picked the Future World Plan.
The role of money managers
It's clear that all money managers have a crucial role to play in tackling the climate crisis, using the collective power from all the shares they own in index funds to positively influence companies they are invested in.
They can do this through engagement or by using their voting rights as shareholders at Annual General Meetings to demand change. They can vote for climate change motions or against the reappointment of management teams who don't commit to transition their businesses away from fossil fuels.
As a result we've begun to talk to our money managers (State Street Global Advisors, Legal & General, BlackRock and HSBC) about their specific engagement policies and voting records with the companies where our customers' money is invested.
An important part of being transparent as a pension provider is holding our money managers to account. It's also about doing the right thing by our customers.
As they manage our customers' money, we need to be sure their views and actions are aligned with those of our customers. When it comes to the climate crisis we need to understand what they are doing to best represent the interests of both our customers and the planet.
Let's be clear, this is a planetary issue - and not just a PensionBee one. A comfortable happy retirement also means having a sustainable planet to live on.
We've had a mixed response from our money managers so far, but we are using this as a starting point for discussion.
Our customers are the driving force behind this change; sharing the questions they want answered and refusing to accept weak responses. We're proud to represent our customers.
Whilst change takes time, where a money manager will not meaningfully engage with us on these important topics and where their actions continue to be at odds with our customers' views, after a period of consultation we will fully review the relationship.
We'll be publishing the outcomes of our ongoing discussions with money managers and keeping customers up-to-date with our other activities in our sustainability blogs. We've also started to pose our customer questions to money managers in our quarterly update videos.
Not only do we want customers to know that we're working hard on this topic behind the scenes but we invite everyone to get in touch with their ideas, comments, views and questions at [email protected]