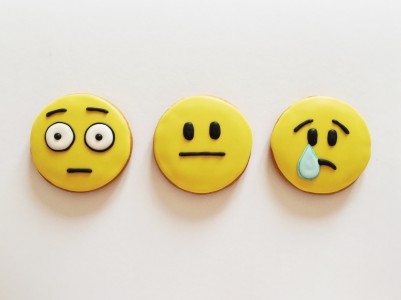 At PensionBee we have five company values: innovation, love, simplicity, quality and honesty. Earlier in the year, I wrote about innovation and love. Now I'd like to tell you about our value of honesty. 'Honesty' might not be a word that is generally associated with financial services. It's an industry for which there's a lot of mistrust, and you could say understandably so. It was really important to us, therefore, that PensionBee put the value of honesty at the centre of everything we do. We're asking people to trust their hard-earned money with us. The money that will help them enjoy the last chapter of their life. How are we to expect our customers to trust us if we aren't honest with them?
Being honest with each other
We've worked hard to build an environment in the office that encourages honesty. Our CTO, Jonathan, recently wrote a piece on our blog all about our amazing 'Happiness!' program (it's one of the reasons we won a Diversity & Inclusion Champion award at the Computing Tech Marketing & Innovation Awards last month) but in a nutshell, the program consists of all employees, right up to the founders, having regular meetings with their 'Happiness!' manager. We're encouraged to answer the question of whether we're happy honestly, and it makes a lot of sense, because if things aren't right, we want to know, so that we can make them right. Of course, we also hear the reasons that people are happy, and that can be just as helpful in showing us when we're on the right path.
In the spirit of transparency, our CEO, Romi, holds monthly 'CEO Sessions' where she talks to us about aspects of the business that we might not see in our day-to-day work lives. As an employee, being kept in touch with all the important information and big decisions being made, makes a real difference to how connected to and how involved with the company you feel. We've recently also started a new series called 'Ask Me Anything', where a member of the team will host an open lunch where anyone from the company can join and ask them questions about their job or department or a specific topic.
Another regular session we run is the 'BeeStorm', which I talked about in my piece on our value of innovation. The 'BeeStorm' is intended to give the Customer Success Team a platform to tell us where improvements can be made to the processes they're following. Encouraging this kind of feedback not only helps us to make sure we're always improving our systems, but it also gives that team a stronger sense of ownership over the tools they're using. And happy employees tend to make happy customers!
Being honest with our customers
Being honest with our customers is something that we care deeply about at PensionBee, and something that we encourage from others in our industry as well. For a lot of people, pensions are a product that is shrouded in mystery, and lifting the cloak on that is central to our company mission. This mission manifests itself in several ways from being transparent about the fees we charge our customers, to publishing data about how we, and others in the industry, perform when it comes to transferring pensions.
In fact, our whole service is based on the belief that transparency in pensions is what customers need and deserve. We believe that customers should always know what's happening with their money, which is why our customers get to see how their pension's performing, not just once a year, but every time they log into their account. We recently became the first pension provider to adopt the Simpler Annual Statement, a two-page document that gives customers the information they really need in an easy-to-digest format. For too long, pension statements (often the only insight a customer gets into their pension) have been thick wads of paper, with so much information on them, that it's been hard for savers to find the information that matters to them.
Honesty with our customers isn't just a one-way street though. We want our customers to be honest with us too! We actively seek feedback from our customers all the time and the responses we get are shared with the entire team in weekly updates and in our weekly 'Show'n'Tell' sessions, where a portion of time is assigned to hearing some of the feedback we've had in the previous week. We also live-feed our Trustpilot reviews into a Slack channel that the whole company has access to, so whether the feedback is good or bad, we all get to see, in real-time, what our customers are saying about us. We have an unofficial company policy to say thank you for all feedback. Often it's nice to hear, sometimes it isn't, but it's always helpful, because even if we disagree with the feedback (we rarely do!), it still tells us something about how our customers feel about our service, and that is an invaluable learning.
It's almost impossible to build a high-quality product or to offer high-quality service, without feedback, which is especially important to us, since another of our company values is quality. I'll tell you more about that next time.