Summer is finally here and there's a buzz in the air - and in our BeeHive! We were busy bees last month, working to bring exciting new features to your account as well as stacking up those award wins. Here's what we got up to in June.
We've automated your tax top ups from HMRC
We've recently made improvements to the way your tax top ups from HMRC are added to your account. Now, whenever you make a personal contribution to your pension, we'll automatically add your 25% tax top ups from HMRC so you can see the funds in your account straightaway.
This means you'll no longer need to wait eight weeks for these to credit your account, and will be able to see a more accurate view of your balance whenever you log into your BeeHive. Don't forget, most savers can contribute £100 to their pension from a personal bank account, and get a £25 top up from HMRC, to a maximum of £40,000 in the current tax year.
We're keeping your pension safe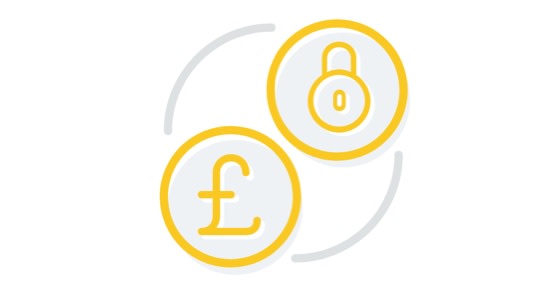 Keeping your savings safe is paramount to us at PensionBee, so we've updated our website to highlight the security procedures we use to protect your money. PensionBee is directly authorised and regulated by the Financial Conduct Authority, and we're also a member of the Association of British Insurers, working on better standards in the pensions industry.
Plus, our pensions are managed by the world's largest money managers – State Street Global Advisors, HSBC, BlackRock and Legal & General – so you know your money's in experienced hands. They invest your money and your pension is kept completely separate from our own funds.
If our money managers fail, your pension will be protected by the Financial Services Compensation Scheme up to 100%. We'll also pursue any compensation on your behalf. Should PensionBee fail, your money manager will continue to invest your pension. We don't manage your money, so your savings would be safe.
We protect your data with full encryption, secure data protection practices, and we will never share your personal information without your permission. You can find out more about our security policies on our website and our FAQs, or get in touch with your BeeKeeper if you have any questions.
The awards keep coming...
We're pleased to announce that PensionBee was named 'Diversity and Inclusion Champion' at the Computing Tech Marketing & Innovation Awards, in recognition of our work campaigning for diversity and representation in the pensions industry.
We're immensely proud that half of our team consists of women and we have around 40% BME representation at PensionBee – an achievement that's unheard of in our sector. We're working hard to prove that pensions can be a good career for anyone looking to be on the cutting-edge of product development and innovation, while challenging the perceptions of what people in pensions should be.
We also won two awards at the Investment Marketing and Innovation Awards: 'Most Innovative Direct Consumer Proposition' and 'Open Innovation'. The first accolade acknowledges our simple online user journey which has transformed pension transfer processes to give you complete control and clarity over your pension.
The second award recognises our innovative use of Open Banking in an industry that hasn't changed or adapted with advances in technology in decades. We plan to share our APIs with even more banking marketplaces and aggregators in the near-future to put pensions back where they belong – at the forefront of your finances.
Keep an eye out for our next update on our blog. We're always working on new features to make our customers happy, so if you have any ideas or suggestions, please let us know in the comments section or over on social media, and we'll feed it back to the team.