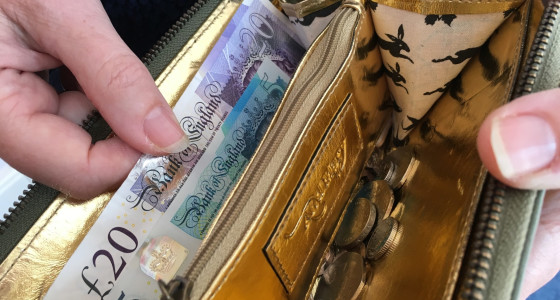 Yesterday chancellor Philip Hammond delivered his last Budget speech before Brexit, outlining his plans for the UK economy over the next 12 months. In what has widely been regarded as a "safe budget", which saw the announcement of a cash injection for the NHS, a freeze on duties and the creation of a special 50p coin to commemorate our departure from the EU, the pension landscape remains unchanged.
Chancellor has played it safe with no mention of cuts to pensions tax relief in his speech. #Budget2018

— Josephine Cumbo (@JosephineCumbo) 29 October 2018
There were however a couple of key tax announcements that will have a knock on effect for pensions.
Personal tax allowance rises to £12,500
Income tax threshold rises a year early: from April the personal allowance will go up to £12,500 (from £11,850) and the higher rate threshold starts at £50,000 (from £46,350). #Budget2018

— Unbiased (@unbiaseduk) 29 October 2018
One of the key Conservative party manifesto promises was to raise the personal allowance to £12,500 by 2020. The government has done one better and plans to increase the personal allowance from £11,800 to £12,500 in April 2019. That means you'll be able to receive £12,500 of income, whether through employment or pension withdrawals, before tax is charged at your marginal rate.
The higher rate income tax threshold to increase
In April 2019 the higher rate income tax threshold is set to rise from £46,350 to £50,000, meaning that you won't have to pay 40% tax unless you earn over £50,000.
What we didn't see in the Budget
Philip Hammond today declared "austerity is coming to an end" as he unveiled £30 billion of new government spending paid for by tax increases, improved public finances and more borrowing #Budget2018https://t.co/mnDWBCUFts

— The Times of London (@thetimes) 29 October 2018
Having recently described the £40bn a year that the government spends on pension tax relief as "eye-wateringly expensive", a reduction in tax relief was widely expected. For now tax relief, the annual allowance and tapered allowance remain unchanged.
#BUDGET2018 DWP will consult later this year on the detailed design for Pensions Dashboards.

— Josephine Cumbo (@JosephineCumbo) 29 October 2018
There were also no announcements on the progress of the Pensions Dashboard or the introduction of a so-called 'Dutch-style' pension scheme which was widely reported as forthcoming this week.
It's been announced that the Spring Statement will be upgraded to a "full fiscal event" so further announcements on pensions may be forthcoming early next year.