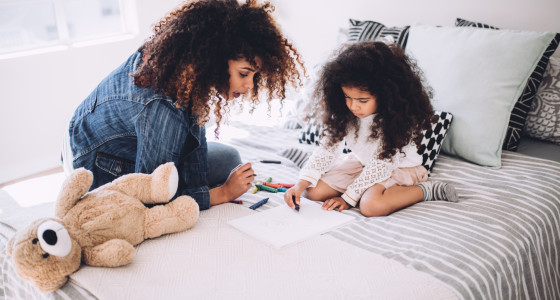 In 2015 University College London surveyed 15,000 men and women and found that they were seven times more likely to tell a stranger intimate details about their sex life than discuss how much money they made. While this is perhaps unsurprising for a nation once taught that it was impolite to talk about money, attitudes are slowly changing.
It's one of our least favourite things to talk about, but here are @sarahporretta's 5 reasons for organisations and individuals to #TalkMoney. https://t.co/tuVs8lgy4B pic.twitter.com/IQSvY57h3G

— FinCap Strategy (@FinCapStrategy) 2 November 2018
This week is Talk Money Week, an annual celebration of the work thousands of organisations are doing to improve money management across the UK. Its main goal is to get more people talking about money in all of its forms and there are lots of ways employers, charities, and individuals can get involved.
As a company that's passionate about simplifying pensions and putting people back in control of their retirement savings, it's our job to encourage people to talk about money. Here are just three of the reasons why we feel it's so important.
To narrow the pay and pensions gaps
Leading BBC male presenters are offering to cut their salaries following an outcry over a gender pay gap at the broadcaster. https://t.co/MkhWoyAozt pic.twitter.com/SPEcLIVFvt

— Financial Times (@FinancialTimes) 26 January 2018
For a long time we've known that women have been short-changed in the workplace, with gender inequality in pay going back generations. But it wasn't until the government compelled public bodies and organisations with more than 250 employees to disclose staff salaries in April that we saw just how bad it was. Huge companies were named and shamed and they've been left with no choice but to take action. That's what can happen when we start to talk about money publicly.
UK gender pension gap almost 40% https://t.co/Iz3GQGzH1S #pensions #Retirement

— Pension Geeks (@PensionGeeks) 2 November 2018
Where there's a pay gap there's also a pensions gap: if women are paid less at work, they'll be paid less in retirement. The pensions gap steadily increases with age, with some data suggesting it's as wide as 40%, in favour of men, by age 50.
To teach financial literacy for younger generations
Time for your #kids to start learning about #money? 👛 Here's how you can make it fun these school holidays.https://t.co/Op20DIPG9O pic.twitter.com/bMrbELjpBJ

— PensionBee (@pensionbee) 5 August 2017
It makes sense that the earlier a child is introduced to money, the better equipped they'll be to manage it for themselves when they're older. Earning money and knowing how to budget and save are key life skills that can be taught from an early age.
Whether that's being transparent about family finances at home, encouraging children to complete small tasks to earn pocket money or getting them started with investing, there are lots of things you can do to help ensure money isn't a source of stress in later life.
To build a better future
Annual statements? Boring jargon? Men in suits? Multitude of fees? Nah, manage your pension on your phone or any device you like. Simple. Have a look how we make pensions simple and engaging https://t.co/eU2gFGHLgN (capital @ risk) #fintech #pensions #simplicity pic.twitter.com/Sk5Aom8HQF

— PensionBee (@pensionbee) 3 November 2018
No matter how far away retirement can seem, it's never too early to start meaningfully contributing to your pension. The sooner you start saving, the more time your pension will have to grow, and the less you'll need to save each month. Learning about things like compound interest can help you turn a small savings pot into a significant amount when it's left untouched.
We're passionate about making pensions transparent, fair and accessible to everyone which is why we've designed an easy-to-use online pension that enables you to monitor your pension balance, calculate your projected retirement income and set up contributions in just a few clicks.