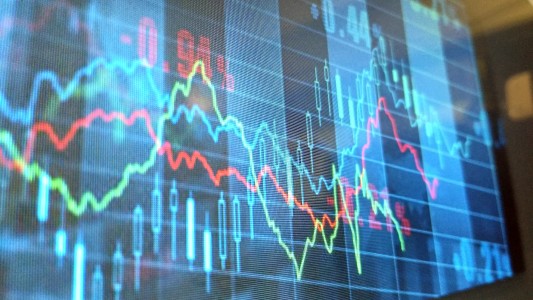 Not so long ago, pensions savers across the UK were worried about falls in their investments. At the time, volatile markets were having a knock-on effect on pensions and savers were worried their balances would continue falling.
The good news is that the markets have recovered, with the FTSE 100 hitting record highs last week and trading at levels not seen since before the 2008 financial crisis.
FTSE 100 surges to a fresh record high https://t.co/7hMIJhXSoP

— BBC News (UK) (@BBCNews) 22 May 2018
Pension savings are bouncing back and you might have seen a small rise in your balance since then.
While we can all breathe a little easier for now, it's important to remind ourselves that downturns in the market are perfectly normal, and to be expected.
The bad news is there's going to be another downturn at some point in the not too distant future. And that's not pessimism talking, it's simply the way financial markets work. Market prices fluctuate and can move suddenly with little or no warning, but we're prepared for it.
Right now, inflation has fallen and there's still uncertainty in the market. The US and China have been threatening an all-out trade war for weeks, and renewed political tensions in Italy have sparked fresh fears for the future of the eurozone. Confidence is fading and the international markets are already beginning to react.
Here are three things to bear in mind the next time your pension value goes down.
Pension fluctuations are normal
One of the key causes of market change is political turbulence, and unfortunately there's been a lot going on so far in 2018. From talk of nuclear wars and a lack of definitive Brexit decisions, through to not knowing what the US president will do from one day to the next, people are apprehensive.
It's a mixture of factors like these that can have an impact on the value of stocks and currencies, which are just two of the asset classes pensions are typically invested in. Most downturns don't usually last longer than a few months so there's no need to worry.
Diversification protects your pension savings
When you invest money with PensionBee, we spread it in a mixture of stocks, shares, cash, property and even commodities, depending on which of our plans you've chosen. Investments are made in multiple locations around the world meaning that if any one market performs badly, there will be others in the mix with the potential to generate profits.
This diversification helps to protect your savings against dramatic fluctuations and gives them more opportunities to grow. For example, while some assets may decrease in value in the UK, values of other assets in Japan, Europe and North America may increase.
If you'd like to have a closer look at how your pension's being invested, check our plans page and download the relevant factsheet for more information. While past performance is not indicative of future performance, you'll be able to see all of the historic ups and downs and the impact they've had on the overall performance to date.
Our plans page have links to the fact sheets on how the plans are made up and how they have performed. Have a look: https://t.co/nZruZStW6W

— PensionBee (@pensionbee) 1 July 2017
There's no need to panic the next time your pension goes down
As long-term savers we have to take the rough with the smooth, and sit tight during the lows. Short-term fluctuations are unlikely to cause any lasting damage, especially if you're several years away from retiring. It's worth remembering though, that there are no certainties when you make any investment and there's always a risk that you could get back less than you've invested.
The best thing to do is keep an eye on the business headlines and check the balance in your BeeHive regularly. Always let us know if you have any concerns and don't hesitate to contact your BeeKeeper if you have questions.