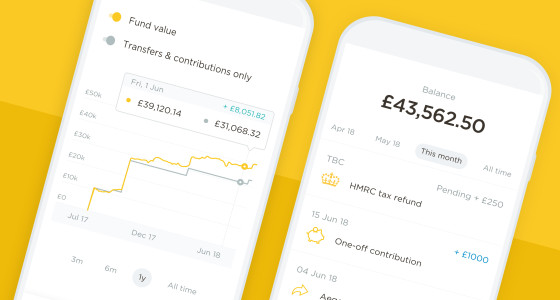 The PensionBee office was abuzz with excitement last week as we clicked the final 'submit' button to get our freshly minted app into the Apple App and Google Play Stores.
Customers can now access their real time pension balance with PensionBee, without needing to log into the BeeHive through a web browser.
It's just another step in our goal to enable people to take control of their pensions, simply.
How did we get here?
It was a bit of a learning curve for our team, many of whom had not been involved with native app development before. Here at PensionBee though, we believe in developing all our developers so they can get involved in any type of tech work that's needed, so we reached out and found support from the team at Built.ie to upskill our development team to be ready to take on the world of app building!
You asked, we listened
There's no point making something no one's going to use, so when we started hearing the refrain of 'where's the PensionBee app?' and 'I can't find you in the App Store', we thought 'hey, maybe we should look into making a mobile app!'. It was heartwarming to see 'PensionBee app' getting searched for a lot – long before we decided to create an app.
We engaged with our PensionBee community to sign up testers whom we owe a huge thank you to, and about 1,574 builds later (each tiny change, from line spacing to the 'forgot password' button requires a new 'build'), we finally got to a point where we were happy to release to the general public.
What's next?
Now that the PensionBee app is released, we won't stop there of course. Over the coming months we'll be building out new features such as:
This will essentially mirror the visibility customers have in the current BeeHive, allowing them to keep on top of where in the process a pension sits.
In addition to the ability to keep track of transfers, we want to enable push notifications, so that your dedicated BeeKeeper can let you know what's happening or request actions from you without needing to email.
The key to a healthy pension is making contributions over the course of the investment, so we want to make this as easy as possible, including the ability to make additional contributions with just a few clicks in the app.
Making contributions to help your pot grow is great, but how do you know how much to put in? What can you expect to see in retirement?
Our analytics capability will build on our currently available pension calculator to enable you to make an informed decision on how to manage your pension.
As always with anything PensionBee, we're happy to listen to feedback, so feel free to drop us a note by emailing me at [email protected]!