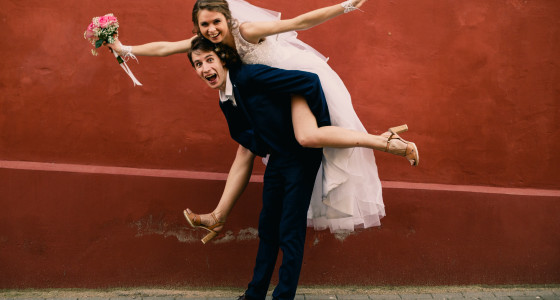 Whether you're fresh from a Christmas engagement or have had a date set for a while, the struggle of planning a wedding is real - even more so given that the average cost of a wedding now sits at an all-time high of £27,000.
Wedding costs don't have to spiral out of control though, so if 2018 is the year you plan on saying "I do", ignore the white noise and read carefully. By following these five simple tips you can help ensure you get the wedding you've always wanted without making any sacrifices.
1. Be brutal with your guest list
There's no two ways about it; the more people you invite to your wedding, the bigger your wedding costs will be. After all, the (financial) responsibility lies with you to keep each guest fed and watered throughout the day.
While it's tempting to invite everyone you know, you're going to have to be brutal. Once you've written out your wish list, cut it back ruthlessly. First consider losing the plus ones whom you've never met and the individuals whose presence won't make or break your day. Estranged relatives, old colleagues and neighbours will understand.
Family friends, on the other hand, may be a tad trickier as it's not uncommon for parents of the bride and groom to get carried away extending invitations to all of their friends. Try to stick to your guns and keep it "intimate", and where you have to compromise, relegate guests to the evening reception.
2. Do something unique
You'd be surprised at how much of an impact doing something a little out of the ordinary can have on the cost of your wedding. Winter weddings are increasing in popularity due to the discounts that can be found on out of season venue hire. Also choosing a less popular day of the week such as Thursday, Friday or Sunday can help reduce costs dramatically.
But why choose a traditional venue at all? In theory a wedding can take place anywhere your heart desires so it's worth exploring alternate venues that you have a personal connection to. From your favorite museum, library or theatre to your local farm, community garden or a stunning private property.
It's possible a friend or relative has access to a country home or some land that could provide the perfect backdrop for your wedding - so it's well worth asking around and thinking beyond the norm.
3. Buy in bulk
This tidbit can be applied to everything from bridesmaids dresses and tuxedos to the alcohol you serve. Nowadays it's possible to find great bargains online and, if you start looking early enough, you'll be able to hold out until you find the best deals.
It's possible to find great bargains online
End of season (think Christmas and summer) and mid-season sales are among the best times of year to get bargains on clothes, however specialist brands may have their own flash sales throughout the year too. It's a good idea to bookmark all of your favourite sites and make a pinterest board of all of your favourite looks, enlisting the help of your bridesmaids, best man and ushers to keep an eye on prices. It may also be worth setting up Google alerts and subscribing to discount and voucher sites with wedding deals.
Depending on the venue you choose for your wedding reception, it may be possible to supply your own alcohol. This can enable you to buy in large quantities for a reduced cost. Consider going to a local brewery or purchasing from brands that don't come with the premium price tag.
4. Call in favours
When planning a wedding the list of small tasks is endless. So why not outsource some of them to your friends and family? If you know someone with creative flair, ask them to create your wedding invitations. If you know someone who's obsessed with music or has similar taste to you, ask them to put together a playlist. Better yet if you know a musician, ask them to contribute their skill with a live performance. Wedding ceremony musicians can cost upwards of £500 per hour if you're searching for classical options, such as a string quartet.
Don't be shy to put your bridal party to work either. With a little direction they'll be only too happy to take on some of the planning duties to ensure your day goes without a hitch.
5. Rethink the wedding registry
Kitting out your new marital home with the latest mod cons is an idea that goes back decades. If you don't really need another toaster or have the cupboard space for a salad spinner you'll never use, consider asking for gifts and contributions that will have a direct impact on your wedding.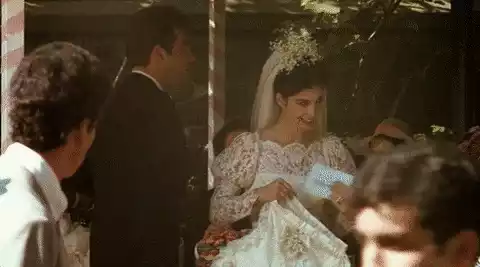 A few guests could club together to hire a local photographer for the day, or pay for elements such as wedding flowers or table centerpieces. There's also the cake, cost of printing invitations - even the bride's hair and make-up can make the most thoughtful of gifts.
Then there's the honeymoon. Forking out for your wedding may not feel so painful if you know your guests are helping to pay for the trip of a lifetime you'll never forget. There are several websites that allow you to set up a funding page for your honeymoon, where guests can contribute as much as they can afford.
Whatever measures you decide to take just remember that reducing costs doesn't have to mean cutting corners or resigning yourself to a 'cheap' wedding, it's about planning smart and utilising the resources you have at your disposal.
What advice do you have for a frugal wedding? Tell us in the comments section!