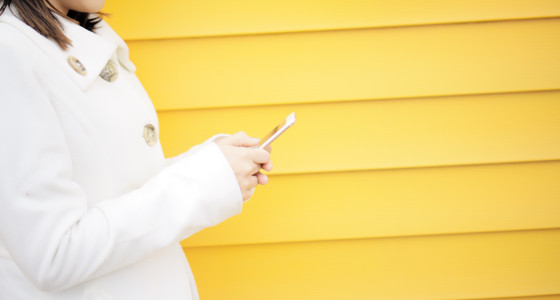 Faced with endless distractions and rising costs in the here and now, it can be a real struggle to prioritise saving for the future. Yet with an ageing population, overstretched healthcare system and a modest State Pension, saving for a rainy day is of the utmost importance.
Thanks to a range of useful apps that will save you money automatically, the most efficient way to manage your cash is online. Rather than relying on old school reams of paper and endless spreadsheets, there's a wide range of apps and tools that can help you monitor your cash flow and pinch the pennies. Here's our pick of five apps to help you save money.
Talk to your money with Cleo
Cleo is a money saving app that uses an artificial intelligence chatbot to help you manage your finances. And she's really rather clever. Once you give the money-managing assistant permission to connect to your bank account, Cleo securely accesses your (encrypted) transactions and tracks your spending across several accounts.
In addition to the run of the mill balance view, overdraft warning and transaction history (which can be grouped by category or retailer), Cleo has several tricks up her sleeve. She'll look out for interesting spending habits and identify patterns in your behaviour before offering you practical advice.
Cleo's tips can help you find deals on everything from credit cards to energy bills, and she'll even put aside small amounts of money she thinks you can afford – ultimately helping you save more than you might without her.
Cleo's sociable too which means you can give her instructions via Facebook Messenger. You can ask her to send cash to your friends and complete basic banking tasks once your debit card's connected. You can also see how much your mates are spending, all in the hopes of spurring you on to spend just that little bit less.
Bring back pocket money with Squirrel
We're featuring an awesome business in our Focus on Friday blog. @asksquirrel - you're up. And you're pretty cool. https://t.co/ZKvP4APWiM pic.twitter.com/YE82amvkxb

— CFPro Ventures (@cfprov) October 27, 2017
Squirrel is an online bank account that does exactly what it says on the tin. It helps you squirrel away money by redirecting your salary into separate pots for bills, savings and pocket money. Simply set yourself a budget and some goals, and each time you're paid you'll only have your weekly or monthly allowance to play with.
The ultimate in guilt-free spending and saving, Squirrel takes care of your important monthly outgoings such as bills and rent first, saves as much as possible from what's left and rations the rest so it lasts you until your next pay day. Squirrel is clever, cunning and a lax saver's new best friend.
Avoid common saving mistakes with Oval
Oval is a money saving app that lets you keep track of your spending, save money and invest. If you were trying to be clever, you might say it has the tri-factor.
One of Oval's biggest advantages is its ability to learn from its community. The app tracks anonymous spending and saving data from customers, analyses it and sends it back as handy saving tips.
Wherever possible Oval automates the saving process and you can choose from three practical solutions. If you don't mind losing a few pennies on every purchase, 'RoundUp' increases the amount you pay on transactions, saving the difference. You can also send a fixed 'Percentage' of your outgoings straight to your savings or a 'Fixed Amount' which you can easily change.
Instead of putting the savings back in your bank account, Oval stores them in a digital wallet. Once your pennies have multiplied nicely you can consider how to invest your savings with the help of Oval's personal finance experts.
Invest in your favourite brands with Moneybox
Moneybox is an app that helps save you money at every turn by rounding up the cost of your purchases. Then, with savings of as little as £1 you can set up an ISA and start investing straightaway.
This micro-investing app is perfect for first-time investors as you can start small and make contributions as regularly as you like. There are three funds to choose from named 'Cautious', 'Balanced' and 'Adventurous', each tailored to a different risk profile.
And it's not just any old stock you'll be investing in either – Netflix and Disney shares are among the global companies up for grabs. It's not often you can combine the benefits of saving with some pretty cool bragging rights, but with Moneybox you can.
Prioritise your future self with PensionBee
When you join PensionBee, we'll do all the hard work for you. From helping you track down your old pensions, to combining them into one manageable pot, it couldn't be easier to start saving.
Our simple web app will enable you to meaningfully plan for your retirement and have total peace of mind that your pension's in safe hands. You can pick from a few competitively-priced plans, according to your individual pension needs, and you'll have a personal BeeKeeper to assist you along every step of the way.
And, if you decide that you want to save more (always a good idea!), you can set up regular or one-off contributions effortlessly. Take a look at our how it works page and if you like what you see get started today!