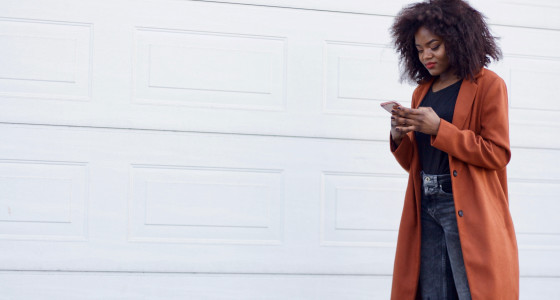 The world of fintech is booming right now. There are so many new and innovative ways to take control of your finances, making it an ideal time to modernise your money. We've put together a list of our favourite apps to best help you manage your money.
Better banking with Revolut
#RevTips: Keep your cards safe with our built-in security features💳📲👌 pic.twitter.com/cRP2RzP3ii

— Revolut (@RevolutApp) 15 September 2017
Revolut is a neo-bank, offering a brand new way of banking. With Revolut, you can set up a UK current account in minutes and easily track your spending in the Revolut app. You don't need to wait days for purchases to appear in your statement; with the app, expenses are automatically recorded and categorised to give you a quick and clear overview.
Even better, Revolut offer fee-free ATM withdrawals abroad, alongside an instant transfer rate. Accurate exchange rates mean you know you're getting the best deal possible when spending in a foreign currency. Best of all, you can track your account in real time, wherever you are, making Revolut a truly modern way to bank.
Get clear on credit with ClearScore
We caught up with some of our users to hear about their financial journeys. Watch their stories here: https://t.co/A0Buz109bm

— ClearScore (@ClearScore) 24 August 2017
Effective money management means both understanding and getting on top of your debt and credit rating. It can feel daunting to manage debt but ClearScore makes it simple and pain-free. ClearScore gives you your credit rating, for free, and without affecting your score like some credit checks.
After you've got your score, ClearScore provides a credit report, breaking down your relevant financial history (like subscriptions, bills, and loans.) This can help you to better understand your finances, and find ways in which to build a better score. In fact, ClearScore also provides a Coaching service which will walk you step-by-step through processes like building a strong credit score and learning how to manage your money.
Manage your bills with Bean
Bean brings together all your subscriptions and bills to give you a quick overview of your recurring expenses. From Netflix to the gym to your water bill, Bean will tell you exactly what you're spending and where.
With everything in one place, Bean makes it easy to see where you can cut costs. Bean can dig up subscriptions you've forgotten about, plus you can cancel any sub from within the app. Bean will also give you recommendations if there's a cheaper option available, like if you could save money on your electricity.
Make money management more enjoyable with Yolt
Managing your money doesn't have to be confusing or dull - with Yolt's colourful and simple app, you can collect all your different UK accounts in one place. Yolt will tell you how much you're spending, and on what, as well as how much is coming into your account! In fact, Yolt even has a countdown to payday.
Yolt can help you sort out a truly personalised budget, with purchases organised by category, and the option to set your own money goals. You can also compare deals on things like energy services or international money transfers, which could help you save a pretty penny.
Invest your spare change with Moneybox
If you've ever wanted to invest but haven't been sure where to start, Moneybox makes it easy to begin. Moneybox is an app that rounds up purchases to the nearest pound - from your morning coffee to your supermarket shop - and invests the change for you.
You get to choose a plan that invests according to your preferred risk level, from cautious to adventurous, and you can monitor how well your investments are doing straight from the app. Who knew how useful that spare change from your regular coffee shop order could be?
Join the pension revolution with PensionBee
OK, OK, it's a bit of a self-plug but we couldn't not mention our very own app (we're just so proud of it!) PensionBee is a pension consolidation service, which means we can combine your old and existing pensions into one new online plan. You get one balance that you can access on all your favourite devices, from anywhere in the world. Our mobile app is available for existing customers in the iTunes and Google Play stores, and you can use it to access your real time pension balance with PensionBee - without needing to log into the BeeHive through a web browser.
We believe that pensions should be easy and accessible for everyone, which is why we don't use jargon and why we price all our plans competitively. We don't have any hidden charges or extra fees - and we love our customers so much that we feature them in our ad campaigns! We want to empower people to take control of their money, so if you still need to get on top of your pension, check out our How It Works page for more info.
Get savvy on self employed finances with 1Tap Receipts
Enjoying the @edfringe 😎🎊🤡#fringe2017 #1tap #selfemployment pic.twitter.com/I4qbVgxd7I

— 1tap (@1Tap_Receipts) 13 August 2017
If you're self employed, you know how much of a hassle it can be to sort your finances, especially when it comes to filing your tax return. Luckily, 1Tap Receipts is an app designed to make managing your money easier.
1Tap Receipts allows you to record any receipts and expenses, from physical paper receipts to email invoices. All your costs are automatically categorised so you can easily see where you're spending. Plus, 1Tap Receipts will help you work out how much tax you could earn on your next return, so you're not met with any nasty surprises.
Do you have any fave apps that you use to manage your money? Share your recommendations in the comments below!
Risk warning The information in this article should not be regarded as financial advice.