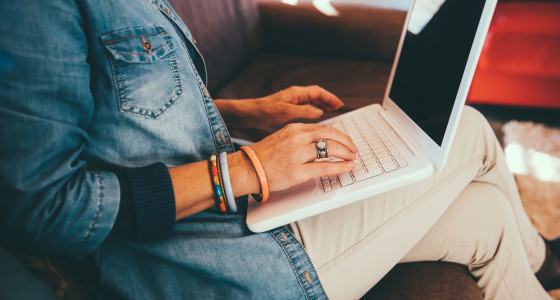 When you start your own small business, you'll probably find yourself personally paying out for daily and monthly costs related to your business such as train tickets, food, furniture, computer equipment, stationery or stamps. These can quickly add up! Many of these costs can be claimed as expenses and reimbursed to you by the business, but it's not always clear which expenses can and can't be claimed.
Emily Coltman FCA, chief accountant to FreeAgent - who provide award-winning online accounting software specifically designed for small businesses and freelancers - highlights some facts about expenses and claiming tax relief that it's useful to be aware of.
1. It's possible to claim for expenses you incurred before you started trading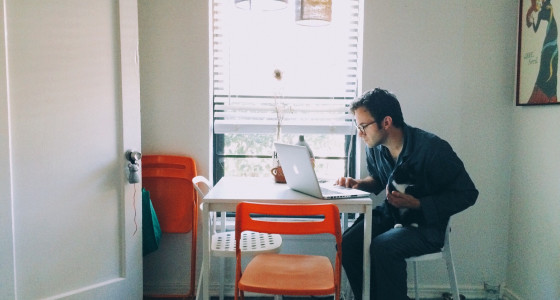 If you incurred any costs before you began to trade - for example if you bought your business stationery and paid someone to create a website for you before you made your first sale - then you can still claim tax relief on those costs. However, in order to do so, you must satisfy both of these conditions:
You must have incurred the costs seven years or less before you began to trade
The cost must be something that you would have been able to claim tax relief on if you'd incurred it after you began to trade. So, unfortunately, that would rule out costs such as taking a potential customer out for a meal.
2. You can claim for some of your business use of home
If you're self-employed and work at home, then you can claim either a flat rate allowance, or a proportion of the actual costs you spend running your home, such as rent, council tax, light and heat, as an expense of your business.
However, how much you can claim in your Self Assessment tax return depends on the type of business you have and what work you actually do at home.
3. If you travel in your own car, you can claim for this
If you're self-employed you can use one of two methods to claim the cost of business journeys in your own car. You may be able to claim tax relief per business mile travelled, otherwise you can work out the business percentage use of the car and claim that amount of the total running costs.
Just remember that you can only claim for journeys that you made exclusively for business purposes, and if there was a private element to your travel then you will have to be able to exclude this from the final mileage total, before you can claim any tax relief.
4. You may be able to claim for food and drink
Food and drink are examples of costs you may think you can claim - but it's actually more likely that you won't be able to!
HMRC is very strict on claiming food and drink expenses. It says that everyone must eat to live, and therefore, as a self-employed person, you can't claim the cost of food and drink when you're working, unless you're on a journey for business and:
your business is itinerant by nature, for example you're a self-employed delivery driver, or
you're away from home overnight, or
the journey is outside your normal pattern of work.
What constitutes an 'itinerant' business is the subject of debate amongst accountants. Some say that most self-employed businesses where the owner travels to visit clients are itinerant. Others take a harder view and say that these are not itinerant businesses. If in doubt - speak to an accountant, or else include the cost and be prepared to justify the expense with HMRC if it queries it.
5. You may be able to claim for equipment you already own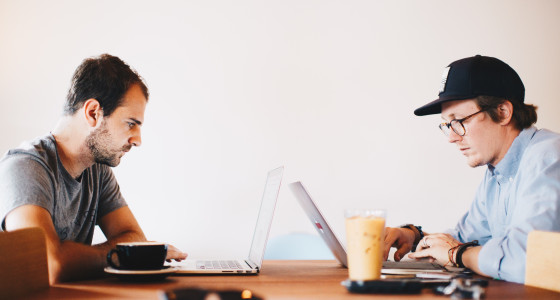 Do you already have a computer that you plan to start using in your self-employed business? The good news is that you can claim tax relief on some of the value of that computer.
You need to work out what the computer's market value is at the time you start using it in your business (for example, by checking eBay for similar items), and, if you're a sole trader, you can only include the proportion of the market value that you're actually going to use for your business - so, if you're going to allow your children to play computer games on it 20% of the time and the other 80% of the computer's use will be for business, you'd put in 80% of the market value.
6. You don't have to keep paper receipts!
You may be surprised to know that you don't have to keep that big box or bag of receipts - HMRC says it's happy for business owners to store expense receipts electronically, so long as the electronic copy includes both the front and back of any receipts that have information on the back, such as terms and conditions.
You can also upload your receipts to an online accounting system like FreeAgent by snapping a photo, using your smartphone, and attaching them to your accounting entries. This doesn't just save you space, it also makes it easier to trace back the receipt to the entry in your accounts if you, your accountant, or HMRC has a query on that transaction.
Emily Coltman FCA is chief accountant to FreeAgent, who provide the UK's market-leading online accounting system designed to meet the needs of small businesses and freelancers. Try it for free at www.freeagent.com.