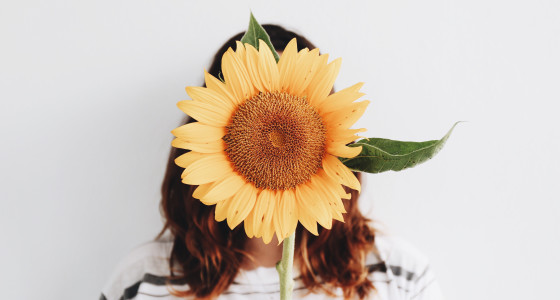 We all know that it's important to look after our health, both mentally and physically. What you might not think about, however, is how your health changes as you get older. Mental health in particular goes through a bunch of changes as you age which could leave you more vulnerable by the time you reach retirement.
Self care is important at any age, however there are a few tricks you can employ now to boost your mental health in old age. Here are six of the best.
1. Nourish your skills
Keeping your mind active is a great way to protect your mental health, as it can reduce the risk of dementia and depression.
Think about how you would like to spend your retirement. Perhaps you want to start growing your own food, volunteering for a good cause, or maybe you've always wanted to go hang-gliding!
Whether you're developing an existing hobby or learning a skill from scratch, retirement offers the freedom to keep your brain engaged (and have fun doing it!).
2. Get moving
<blockquote class="instagram-media" data-instgrm-captioned data-instgrm-permalink="https://www.instagram.com/p/BmWYDtZHw1t/?utm_source=ig_embed_loading" data-instgrm-version="12"style=" background:#FFF; border:0; border-radius:3px; box-shadow:0 0 1px 0 rgba(0,0,0,0.5),0 1px 10px 0 rgba(0,0,0,0.15); margin: 1px; max-width:540px; min-width:326px; padding:0; width:99.375%; width:-webkit-calc(100% - 2px); width:calc(100% - 2px);">
Exercise has many benefits for both our physical and mental health. Exercise makes us feel good by releasing endorphins (which make us feel happy), and boosting our sense of self-esteem.
Exercising for at least 30 minutes each day has been linked to reducing depression, stress, and anxiety. It also offers protection against dementia and other cognitive impairments that we often experience as we get older.
Exercise can also make us physically stronger which allows us to maintain our independence as we get older. Whether you want to exercise alone or competitively, it only takes half an hour every day to make a real difference to your health.
3. Take time to reflect
Modern life moves quickly. It's easy to get stressed out and caught up in a whirlwind of to-dos and appointments. Retirement allows for a slower pace (if you want it!), but today's world makes it hard to find time to simply reflect.
Start a reflection practice today
Meditating for only 15 minutes every day is a great way to destress and enhance cognitive functions like memory and concentration. Alternatively, try journalling or morning pages to help you consolidate your memories.
Mindfulness practices like these have been linked to a reduction in depression, anxiety, and stress. In addition, mindfulness practices are grounding which can be helpful to people who experience mania or dissociative symptoms.
4. Sort out your pension
When you reach retirement, it's quite common for changes in your financial situation to trigger anxiety or depression. So it makes sense to do all you can now to efficiently manage your finances and ensure a comfortable retirement later on.
Setting up your pension earlier allows you more time to save into your pot, which could give your pension the chance to grow over time. This could help you to prepare for the life change that comes with retiring.
Moving away from full-time work to retirement is sometimes a bit of a shock but it doesn't have to be a negative event. Retirement is a time for freedom, exploration and relaxation. Preparing now can help you to make the most of this exciting period of your life.
5. Make new friends
It's proven that many experiences with mental illness stem from loneliness and isolation in old age. As we get older, it's natural for some of the people around us to do their own thing. Our friends move away after retirement, our grown-up families have their own goals and responsibilities to take care of.
So it becomes particularly important to maintain existing relationships and forge new ones. It's never too late to make new and meaningful connections! Try volunteering in your local community to meet interesting people who value the same things as you.
Or find a hobby group or meetup where you can practise a skill, get to know people, or even become involved in the organising.
It also helps to keep in touch with your family. Regular phone calls or chatting on social media can help you to feel connected with the most important people in your life. You could even start a blog, which is a great way to share your latest adventures with both loved ones and brand new people from all over the world.
6. Find a solid support network
One of the biggest obstacles to being mentally healthy is the stigma that surrounds mental health issues. Even though 1 in 4 people experience a mental illness, there is still often uncertainty and judgement surrounding mental illness.
Whether you have a history of mental illness or you experience mental illness for the first time in retirement, it's important to remember that you're not alone. Getting to grips with your personal mental health over the course of your life can help you to feel prepared when you experience a life change like retirement.
Friends and family can help you talk about things that matter to you, and a social network can alleviate feelings of loneliness. It also helps many people to have a safe, non-judgemental, and confidential space in which to talk about what's on their mind.
Remember that you're not alone
Regularly seeing a therapist or a counsellor is one of the best ways to tend to your mental health, even if you've never been diagnosed with a disorder or aren't showing symptoms. Trained professionals will never judge you or share what you tell them, which can make sessions freeing and empowering. This is a great way to better understand your mental health - just like going for regular check-ups with your GP.
Mental health is just as important as physical health. Maintaining good health means looking after our bodies, our minds, and our emotions. It's easier than you think to look after your mental health. If you feel like you can't discuss mental health issues without facing stigma, there are a bunch of organisations that you might find useful.
Looking after yourself now could go a long way when you're ready to retire! Tell us you top tips for self care in the comments below.