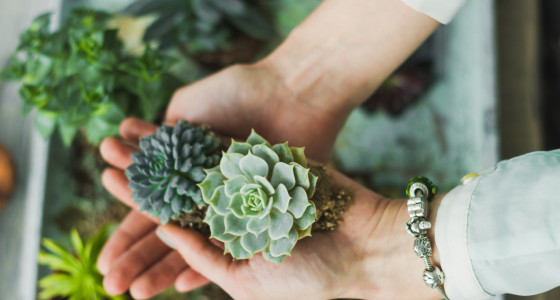 You exercise most days, you eat right, you de-stress and decompress every week. But are you on top of your finances? We all know how important it is to be healthy but maybe you didn't know that taking care of your pension could also benefit your health. Here's why.
No more money worries
Financial anxiety is something a lot of people experience, if they don't feel on top of their money. Financial anxiety looks like your heart racing every time you check your bank balance, or it could mean poor sleep and regular panic attacks.
It's pretty common to feel anxious about money but luckily, it's easier than you think to feel in control again.
Financial anxiety comes with uncertainty about money
Take some time to work out your money goals and then create a plan to help you tackle your finances, one step at a time.
Remember, financial anxiety comes with uncertainty about money. Your pension helps you to better plan for your future. When you can easily access and manage your pension, you can see exactly how much you need to save for a comfortable retirement. Combine this with a realistic and achievable savings plan, and you've got one less money worry taking its toll on your health.
Saving is good for your wellbeing
According to one study, having a decent savings fund could make you feel happier. This study suggests that it's not about how much you earn but how much you save.
Saving can offer you peace of mind and greater independence. When you save money, you're taking care of yourself and your finances. If you've ever treated yourself, you know the feeling of fulfilment that comes with doing something good, just for you.
Saving into a pension can provide the same boost to your wellbeing and happiness. You can take pride and comfort in knowing that you're taking care of your future self, giving yourself the chance to spend your retirement exactly how you want.
Reap those long-term health benefits
Retirement is a big life change and, as with all life changes, this can trigger common mental health issues like depression, anxiety, and stress. In fact, financial instability is one of the main reasons people experience mental illness in retirement.
The earlier you start saving into your pension, the more time and opportunity your pension pot has to grow. And a larger pension pot means you're less likely to have to deal with the stress of financial instability once you retire.
Plus, financial stability in retirement comes with other benefits which could have a positive effect on your health and wellbeing. Not having to worry about money means more time spent with family, on holiday, or just getting some downtime, all of which can reduce stress and make you happier.
Free up time for other things
It's easy for the little things to get overwhelming, when they've been on our to-do list for a long time. Sorting your pension doesn't have to take very long but until it gets done, it can still be a toll on our time and mental resources.
Instead of fretting about your pension, you could be in the gym, getting more work done, or relaxing with your loved ones - all of which have proven health benefits.
So get your retirement fund set up and start focusing on the stuff that brings you joy and good health.