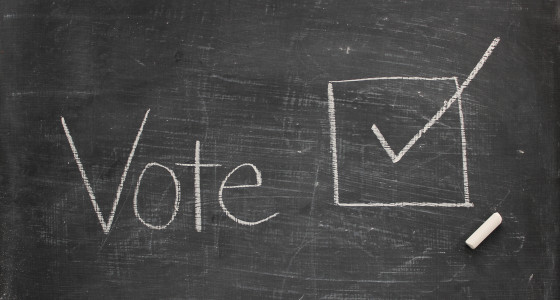 On 8 June Britain goes to the polls, with a slew of important issues on the agenda. Manifestos are coming thick and fast as each party pitches their case, but whilst you probably know where they sit on topics like Brexit have you considered their pension policy?
There's some stark contrasts when it comes to their approach to pensions, so to clear things up here's an overview of where each party stands…
The Conservatives
It's fair to say that Theresa May's pension policy is proving pretty contentious, particularly her pledge to scrap the state pension triple lock guarantee in favour of a new 'double lock'.
Conservatives abandoning the Tax triple lock. Economists never thought it was a good idea. Neither did many Tories.

— Carl Dinnen (@carldinnen) May 18, 2017
The current triple lock guarantees to increase the state pension every year by either inflation, average earnings or a minimum of 2.5% - whichever is the highest. However, under new Conservative plans this deal would end in 2020, with a new 'double lock' replacing it. In contrast, this would only rise in line with earnings or inflation with no promise of a minimum 2.5% rise - cue a mixture of admiration and consternation.
Very bold move by @Theresa_May to scrap the pension triple lock. Proves that the @Conservatives are tackling inter-generational unfairness.

— Theodora Dickinson (@TheaDickinson) May 18, 2017
Death Tax, scrapping the winter fuel allowance and triple lock! Thanks @Conservatives and @theresa_may 4 rewarding our Pensioners #GE2017

— Anthony Bourke (@BourkeAnthony) May 19, 2017
This is probably the biggest news when it's comes to the Tories pension tinkering. However, sifting through their manifesto you'll also find some interesting pledges around private pensions, such as:
A promise to tighten the rules against business owners who abuse pension funds, and to increase the punishment for those caught mismanaging pension schemes.
A promise to build upon existing powers to give pension schemes and the Pensions Regulator the right to scrutinise, or in extreme cases, stop mergers, takeovers or large financial commitments that threaten the solvency of a scheme.
A promise to give the Pensions Regulator new powers to issue punitive fines for those found to have wilfully left a pension scheme under-resourced and, if necessary, to provide powers that allow them to disqualify the company directors in question. They may also introduce a new criminal offence for company directors who deliberately or recklessly put at risk the ability of a pension scheme to meet its obligations (so watch out Philip Green).
Finally, there's some good news for the self-employed with one line in the Conservative manifesto stating "we will continue to support the successful expansion of auto-enrolled pensions, enabling more people to increase their retirement income with help from their employers and government; we will continue to extend auto-enrolment to small employers and make it available to the self-employed".
No clear plan for how the self-employed would be included has been announced so far, but it's expected to factored into a broader review of the auto-enrolment system - should they retain power.
Labour
Inside their manifesto Labour promise "dignity for pensioners" and accuse the Conservatives of "abandoning their commitments to older people". As such, Jeremy Corbyn has pledged to guarantee the triple lock throughout the next Parliament - cue yet more admiration and consternation.
As a young person I am 100% behind Labour's triple lock commitment. This isn't the hunger games - there's enough money for all generations.

— Liam Young (@liamyoung) May 19, 2017
Labour has some good policies, the one that stands out as very poor is this one. Triple lock is unfair and unsustainable. https://t.co/6EsaITg86e

— James Beavan Matcher (@pygmyputsch) May 13, 2017
Another issue where Labour differ to the Conservatives is the state pension age. Currently the state pension age is due to rise to 66 by the end of 2020, but in their manifesto Labour have rejected any further rises. Under their plans there will be a new review of the pension age, "specifically tasked with developing a flexible retirement policy to reflect both the contributions made by people, the wide variations in life expectancy, and the arduous conditions of some work". However, there's some debate as to the feasibility of this, with John Cridland - director of the Confederation of British Industry - amongst those who have pointed to the complexity of implementing this policy.
Elsewhere, Labour have promised workplace pension reform by pledging to "put people rather than profit at its centre". They aim to put an end to rip-off hidden fees and charges - something we certainly back at PensionBee - and assure that they'll enable the development of large efficient pension funds, which will mean more cash for scheme members and lower costs for employers.
And finally, Labour has acknowledged WASPI, a campaign group dedicated to compensate women born in the '50s, whose state pension age increased alongside men in the '90s, but without the same history of employment and pay. WASPI haven't gone unnoticed in Labour's plans, who promise to offer "some kind of compensation for their losses".
The SNP
Just like Labour, the SNP reject Conservative plans for a double lock, clearly positioning themselves against the resurgent Scottish Conservatives.
Scottish National Party pledge to keep state pension triple lock for the life of the next parliament, same promise as Labour and Lib Dems.

— Josephine Cumbo (@JosephineCumbo) May 20, 2017
The rest of SNP policy remains sketchy, however, as the suspension of campaigning has halted their manifesto release. That said, there have been indications that they'll support WASPI and that they'll resist an increase to the state pension age, illustrating a similar approach to Labour's pension policy.
The Liberal Democrats
Theresa's tinkering to the triple lock is something the Lib Dems dislike too, so just like Labour and the SNP they're promising to keep the measure.
1 in 7 pensioners live in poverty, 1.2m just above poverty line - unlike Tories @LibDems will guarantee 'triple lock' on pensions #ITVDebate

— Lib Dem Press Office (@LibDemPress) May 18, 2017
On top of this, they also state they will "consider the case for, and practical implications of, introducing a single rate of tax relief for pensions, which would be designed to be simpler and fairer and would be set more generously than the current 20 per cent basic rate relief". According to the Lib Dems the current legislation is not encouraging people to save, but a shift in policy here would make pensions more attractive.
The best of the rest
The Green Party manifesto promises to "redress pension injustice, with a pensions system for everyone and action to enable older people to continue to be active members of society" - although there's no indication of their specific policies. UKIP and Plaid Cymru pledge similar commitments to Labour, the SNP and the Lib Dems, with both promising to keep the triple lock and resisting further rises to the state pension age.
What do make of each parties pension policy? Take our poll and tell us in the comments section below.