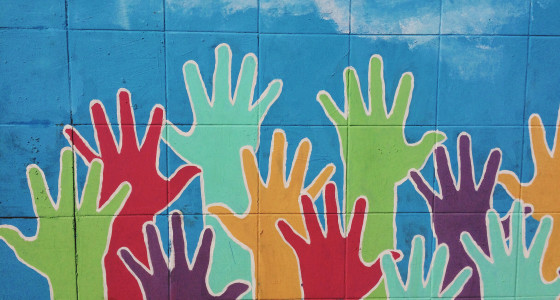 As a BeeKeeper, I help PensionBee customers combine and take control of old pensions, so I get a unique insight into how they feel about saving for retirement.
Many of our customers are angry. They often tell us about how difficult and frustrating their providers have made the transfer process. Pension providers have sent numerous, complicated forms (sometimes to the wrong address), blocked the transfer unless customers provide certified documents, and penalised transferring customers with huge exit fees.
Why customers transfer their pensions
While it's important to take precautions when it comes to pensions, these are examples of how providers block or delay transferring customers. Many of our customers feel that it is unfair. These are some of the reasons it's important for customers to be able to transfer their pensions easily:
1. To keep track of their pension savings
There is a real risk of old pensions going missing. An estimated £20 billion goes unclaimed in pension money each year. Customers need to keep track of different pots from various periods of employment. Given that the employee of today has on average seven jobs, and seven separate pension pots, it is imperative that customers can transfer these pensions.
2. To save on fees
A lot of providers charge high fees, and this can really eat into your pot. The highest fee that we've come across is 1.6%, which one of our customers was paying annually before transferring to the PensionBee Tracker plan, which has a fee of 0.5% for any pots under £100,000. Paying a fee of 1.6% means you pay £480 annually, whereas paying a fee of 0.5% means you pay £150 annually, based on the average pot size of £30,000. Being able to switch pension providers quickly and easily can help customers to save.
3. To take control
Customers want to feel in control of their pensions, and this is just not possible with the way that a lot of providers treat them. Difficult jargon-filled paperwork, outdated online portals with passwords that never work and call centres with hold times and huge departments with customer service reps who sound like they don't care. It can be daunting and frustrating to even try to manage a pension with such barriers. Customers should be able to change easily to a provider that gives them an experience in which managing a pension is easy and even pleasant.
We've written an article about what you can do if your provider is making transfers difficult.
Customers demand change
Old age is daunting, and financial concerns exacerbate our worry about that time. It is unacceptable for attempts at saving for retirement to be frustrated by poor service from pension providers.
I'm so impressed with how proactively our customers have been directing their anger at the industry. Customers have been writing to their providers, asking to speak to board members and approaching external authorities, like the Financial Conduct Authority, to demand change.
Here are some examples of the complaints to their providers that customers have copied us into:
I do not expect to be jumping through hoops, when legal documents have already been presented to you, confirming my instructions…I have, at my expense, posted the original form back to you – although, I should point out that if this is not suitable that I will by approach the Financial Conduct Authority about your obstructive approach to my request.
In order to satisfy the requirements of your firm, to allow access to my own pension fund, I have already supplied verified copies of both my birth certificate and my passport as well as signed authorisation to proceed. With this in mind I'm sure you can understand my surprise that I have received yet more forms through the post today, stating a return deadline of three months from the date of transfer quote, requesting even more information and signatures.

I am under the impression that the funds within the pension scheme are owned by myself and therefore the numerous authorisations provided already should be enough for you to proceed with the transfer and not delay matters any further…If there are further delaying tactics employed then please advise me in advance of your official complaints procedure so I can initiate this and then in due course approach the ombudsman for further advice on the matter.
Please leave me alone your process is designed to be difficult […] I see your company like to waste my time for such a tiny and trivial amount. Do not contact me again. This is really you treating your customers fairly. A joke really.
The 10-day pension switch guarantee
We're gathering these complaints as part of our campaign for a 10-day pension switch guarantee, in which we demand that all providers complete the transfer using an easy electronic transfer system, within 10 days.
I'm excited to be working on this campaign because I get a strong sense of how keen our customers are for change. They are angry about being treated unfairly, know that they don't have to put up with it, and are asserting their rights. This is inspiring!
This energetic spark of activism that I see amongst customers, demanding change for the better, gives me a lot to feel optimistic about!
Have you had difficulties transferring your pensions? Tell us in the comments at the bottom of the page.