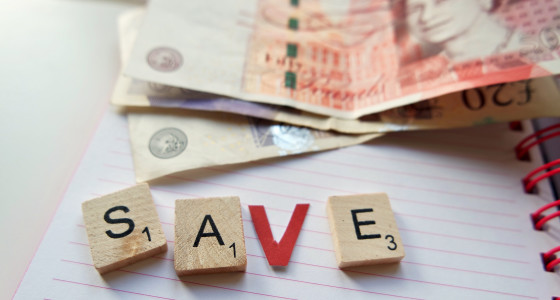 Most people save money slowly over many decades and hope to retire in their sixties or seventies, when their savings have had time to earn interest and mature. If you want to retire early and increase your savings in a small amount of time, short of winning the lottery, you'll need to make some sacrifices along the way.
For a fast-track route to financial independence why not try one of these extreme money-saving methods?
1. Live in a vehicle
Rent or mortgage repayments are the biggest drain on most people's finances, with UK renters spending an average of 40% of their salary on rent and London renters shelling out over 50%.
But some people - including several startup founders and tech entrepreneurs - have found a way to cut costs. Instead of renting a flat or house, they just kip in their car or van instead.
Kurt Varner, who now works at Dropbox, spent four months living in his car in Silicon Valley while trying to launch his startup. Memberships to a gym and a coworking space gave him somewhere to shower and work, and he found quiet locations to park where he was likely to go unnoticed. On a Quora post, Varner said of the experience: "Admittedly, it's nicer to be living in an apartment, but if you're in desperate need to cut costs, a car will be your best friend."
And a young Google employee called Brandon has now spent nearly two years sleeping in a truck in the company parking lot, which allows him to put over 80% of his income into pensions and savings accounts. He's planning to retire at the age of 30 with $1 million, and he tracks his savings progress on his blog. Brandon has said: "I don't live in a truck […] I just sleep in a truck. Living is what happens when you wake up."
2. Move somewhere cheap
If bedding down on your back seats doesn't appeal, another way to save big bucks is to move to a much cheaper part of the world. In low-cost destinations like Thailand, Vietnam, India, Nicaragua and Nepal, accommodation can cost just a few pounds a night, and food costs next to nothing. The cost of your plane ticket is quickly cancelled out by the huge saving in living costs.
Of course, you can only really pull this off if you can work remotely, or run your own business from a beach, cafe or hostel. People who live and work like this are dubbed 'digital nomads', and it's becoming an increasingly popular life choice for young people. It's not just a cheaper way of living - it can also bring a better quality of life and a chance to meet new people and experience new cultures.
Check out our article on becoming a lifestyle entrepreneur if you fancy giving digital nomadism a go.
3. Live very frugally
Some people manage to save large amounts of money simply by making a conscious decision to stop spending. This involves clearing out clutter, getting rid of possessions that aren't necessary, and making an effort to buy only things that are strictly essential.
Mrs Frugalwoods, who writes a blog about simple living, talks of a 'quarter-life crisis' that prompted her and her husband to embrace frugality. During 2014 they saved over 70% of their income by cutting back on costs. They stopped buying clothes, stopped eating out and commuted by bike, working towards their plan to buy a homestead and fully embrace the simple life.
4. Try long-distance commuting
In 2015, Sam Cookney made headlines when he decided to save money on London rent by moving to Barcelona and commuting by plane. He'd done the sums, and figured that renting a three bed flat in a nice part of the Spanish city and flying into the office four days a week would be cheaper than renting a one bed flat in London and commuting by tube.
If you're willing to do a super-long commute to save cash, apparently Czech Republic capital Prague could be the best bet. The cost of a two bed apartment near the city centre is less than the price of a zone one-to-seven London travelcard, and cheap flights mean a lower cost of living overall even if you're travelling regularly to London.
If these suggestions are a little too extreme for your taste why not try our family tips to help you save more and check out the range of money saving apps that can help you budget and set money aside for the future?