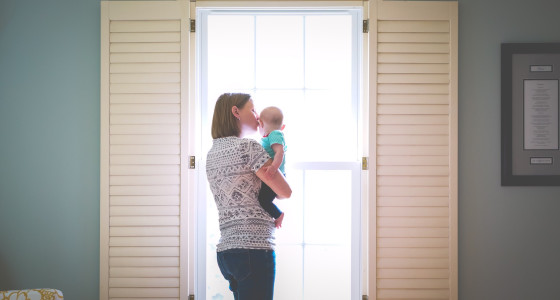 This is a guest post from personal finance blogger Emma Drew, winner of Best Money Making Blog 2016.
I graduated into the recession back in 2008 and couldn't find a job, so I got creative and started earning money online. A year later I found a part-time job, and still relied on making money online to achieve a full-time income. By November 2015 I was earning more money online - in the evenings and at weekends - than from my full-time job, so I was able to leave the 9-5 and work on my money making themed blog full-time. Now I even employ my husband, and life is good!
I want to tell others about genuine ways to earn money from home, and nothing that involves having to sell products to your friends! With stay-at-home mums often sacrificing their income in order to raise children, it is nice to be able to earn some extra money, and there are plenty of ways for mums to earn money from the comfort of their own home, at a schedule that suits them and their family commitments. Here are 10 ways for stay-at-home mums to make some extra money.
Free daily draws
Did you know that your postcode can earn you money, for free? Alongside the FREE Postcode Lottery, there are tons of daily free lottery websites around. You simply register and check the website every day to see if you have won. The websites make their money from advertising, which means they can afford to pay out the winnings.
Start a blog
Blogging is not only a great hobby, but it can also help you to generate an income as well as some other fantastic benefits. You will need a topic that you are passionate about and a platform - you can even start for free!
Bloggers earn their money in a variety of ways, from advertising, sponsored posts (this is where a brand asks a blogger to write about their branded products), affiliates (where someone buys something after a blogger has written about them) and many other ways. Bloggers can also get some fantastic freebies sent to them to try out. It isn't as easy as just starting a blog, but if you put in the hard work, the earning potential is limitless.
Mystery shopping
Ok, so it's not something you can technically do whilst you're at home but it's something you can do when you're out and about! Mystery shopping is where you are paid to check the service provided by a company - usually a shop or a restaurant. Not only is it a great way to earn extra income, you will also get your purchase or your meal paid for. If you are looking for companies to register with, check out my post on everything you need to know about mystery shopping in the UK.
Complete online surveys
Completing online surveys isn't going to make you rich, but it will boost your bank balance and help you pay for the occasional treat. They can take anything from a minute to over an hour, and the payment is in line with the length of the survey. There are plenty of survey websites - my absolute favourite is Prolific, where you complete surveys for academics and you can get paid as soon as you've earned £5.
Focus groups
Taking part in focus groups is a great way to make extra money. Focus groups allow companies to get an idea about how their potential customers will react to their new product or service and make any changes before it is released. In order to get your valuable feedback, they will pay for your time. You can also complete focus groups online, so you can earn money from the comfort of your own home.
Make money reselling on eBay
Reselling on eBay is becoming more and more popular, and it is a step up from just selling your unwanted (or your child's outgrown) items. Reselling is where you buy something specifically to resell on eBay. Car boot sales, charity shops and auctions are great places to source your items to resell.
Earn money with your Smartphone
Did you know that you can earn money from your smartphone? There are plenty of apps around that let you earn money from your phone. Whether it is completing surveys on the go, entering free draws or doing location based tasks, you can make your smart phone pay for itself.
Test Websites
Testing websites is an easy way to make money that we can all do. WhatUsersDo will pay you £5 for every website you test. You will need to log in and record your voice answering some questions and speaking your thoughts aloud. Each test lasts around 20 minutes, and you get paid monthly.
Virtual Assistance
Another great way to make money from home is to offer your services as a virtual assistant. A virtual assistant helps a business or an individual with anything and everything, from booking travel to social media management, but without being with them like a traditional assistant. You can work from home and around your own schedule.
Earn money from your receipts
Receipt Hog is an app that pays you for snapping photos of your receipts. After shopping, upload your receipt and you will earn coins. These coins can be exchanged for PayPal cash or Amazon vouchers.
I hope these tips help you to find a work from home opportunity that suits your lifestyle and your needs. You can find more ideas and suggestions at my blog, EmmaDrew.Info, or follow me on Facebook, Twitter, Instagram or YouTube.