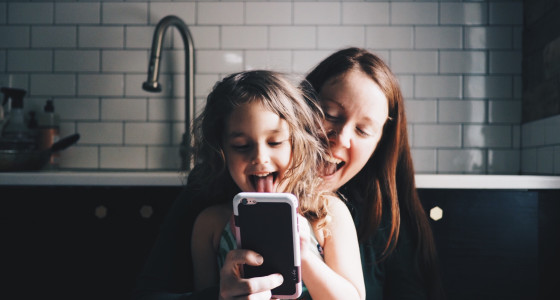 It's important to teach your kids about money from an early age. In fact, some research suggests that children start understanding money in their first five years, so the earlier they start learning about cash, the better.
But how can you make it fun to teach your kids about money? Children learn best when they're engaged - and it helps if you're enjoying yourself, too! Here are our ideas for making money lessons fun for both you and the kids.
Let your kids earn their money
My 12 year old has started designing and painting her own bags to earn pocket money. 😃❤#homemade #littleartist #mygirl pic.twitter.com/gF8lSPkgEb

— Lesley Line (@LesleyLine) June 6, 2017
Many parents give their kids pocket money which can be a great way to start teaching your kids about personal finance. Children need to understand money in concrete terms first which means that your kids need to handle physical coins and notes before moving onto learning about cards. Pocket money is a simple way to get them started on cash.
One way to up your pocket money game is to ask your kids to earn the money they make. This might mean that they get paid by doing chores around the house, getting their homework done, or doing something nice.
This reflects the way we make money as adults. Letting your kids earn money helps them to gain some practical experience before they get their first job later in life.
Kids can learn to invest
Investing might seem like a complex topic for kids but actually, children can pick up the concept quite easily. Just be sure to scale your investment lessons to your child's age!
Young kids can learn about investment by gardening. When you plant a seed, it takes time, nurture, and effort for it to grow into a full plant. You put in the work now for a payoff later.
Kids can learn about investment by gardening
Similarly, kids could learn that if they invest an hour of their time into their homework after school, they'll get more free time later for their favourite activities, like playing football or watching TV.
Of course, investing is more complex than this. As your kids get older, you'll want to start teaching them about the importance of saving early and diversifying investments. Gardening continues to be a great activity for these lessons. For instance, if you only plant one seed, there's a chance it won't sprout at all, depending on the conditions around it. Generally, you should plant many seeds at once because not all of them will sprout.
Plus, the sooner the seeds are planted, the sooner they will become adult plants. This is a great way to teach your kids the importance of saving early.
Give them a (controlled!) debit card
Once your kids understand cash, they're ready to start learning about cards. This can feel understandably daunting for parents! Luckily, there's a risk-free way to teach your kids about saving and spending responsibly.
You can use an app like goHenry to provide your child with a prepaid debit card. You use an app to put money into your child's account and they get their very own card, balance, and statement.
You can set up regular pocket money payments or make one-off payments if your child is earning their cash. This is an engaging, modern, and (importantly!) safe way to help your kids to develop healthy money habits.
Use Monopoly
It's a classic board game - and the cause of many squabbles around Christmastime! - but Monopoly could also be a good way for the young'uns to learn about money.
Monopoly asks players to save money, make investments, and practise some maths when you're counting out payments! Monopoly now has an "Ultimate Banking Edition" that replaces the traditional fake cash with bank cards and a property market, for more realism and higher stakes.
Regardless of the edition, though, Monopoly teaches more than arithmetic and the concepts of saving. It's a game of luck and risk. Players need to weigh up opportunities; if you land on a property, do you buy or wait it out? How likely are you to make a profit or a loss on your investment?
Monopoly gets kids thinking about the different factors that can affect money and finance, which is a vital lesson to learn before heading out into the real world. Money is never a guarantee. In order to succeed, you need to stay on top of saving, budgeting, and investing. What's more valuable than learning that?
Make charity work a family habit
Learning about money doesn't just mean getting to grips with saving, spending, and investing. It's also about understanding the value of giving.
Luckily, kids are naturally altruistic. They enjoy helping others just for the sake of it. If anything, adults could probably learn a thing or two about charity from them!
Kids are naturally altruistic
So use your child's natural giving spirit to teach them the importance of charity. Part of learning to value and understand our money comes from learning that some people are in greater need of help than others. Charity work, volunteering, and donating money and possesions to others give opportunities to other people. This helps us to fully appreciate what we have.
Be sure to make kind deeds a family habit. If your child grows up in an environment that believes in helping others, they'll learn one of the most important finance lessons: that money matters because of what you can do with it. Whether you want to save up for a new gadget or event, invest in your future, or donate to a good cause, money can make a difference to both you and the people around you.
How do you teach your kids about money? Share your top tricks and methods in the comments below.