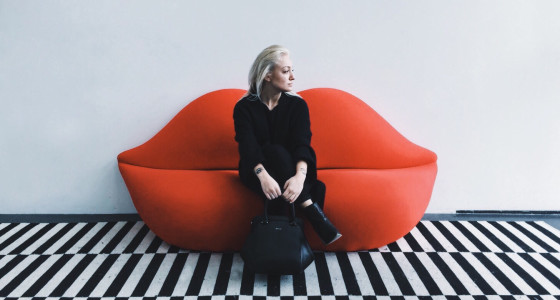 Once you reach your 40s, money can feel more secure than ever. You're earning more, you've probably tackled some of your biggest financial decisions (like buying a home and funding your wedding!) and you'll be thinking ahead to retirement too.
But your 40s are an important time in your life for your money. If you're not careful with your finances, you could be making some pretty bad money mistakes. Here's what not to do.
You haven't written a will
The mistake Writing your will is important for many reasons, not least because a will makes sure your possessions and money go where you want. A will also ensures that your beneficiaries don't have to pay any more tax than they need to.
It's easy to put together your will
The solution It can seem like a hassle to write a will but it's actually much easier than you think. We've put together an easy guide to help you get started with your will. And if you've already got a will, be sure to update it now that you're in your 40s.
Updates are simple, too - you just need the appropriate witnesses - and you should make updates to your will after any major life event, like getting married or having kids (or grandkids!)
You're remodelling your home
The mistake Your 40s can seem like a great time to remodel or renovate your home. Your kids might have moved out, you're earning more money, and you can finally set up that manicured garden/man cave/cinema room!
But before you call in the contractors, think about where the money for your remodel is coming from. At this point in your life, a big project can be risky. Many people opt to remortgage in order to fund their renovation, or they divert money they'd otherwise be saving.
Depending on your circumstances, this could mean you'll still be paying off your mortgage after retiring! Or if you choose to fund a remodel instead of your pension, you could struggle with a smaller retirement fund later.
The solution First of all, make sure you understand your finances. If you choose to go ahead with a remodel, be sure to create a budget so you know what money you have to spend on your house, how long you'll be paying it off, and what your finances might look like in your 50s and beyond.
There are also cheaper options available. If the kids have moved out, it might be a good time for a downsize which could also free up some cash each month. Alternatively, DIY and budget renovations could save you a boatload without sacrificing on quality. Get your talented pals in or use your eye for interior design to craft your perfect home for less.
Your emergency fund is non-existent
The mistake In your 40s, you're likely earning more than ever which puts you at risk of so-called lifestyle creep. Lifestyle creep sounds like the weirdo at the back of your favourite trendy bar, but it's actually what happens to your standard of living when you start earning more money.
Basically, as you earn more, it becomes easier to put your "extra" income into a flashier lifestyle. But this could have a negative effect on your savings.
An emergency fund is vital
The solution It's really important to have multiple savings funds so that you're covered in a variety of situations. For instance, you should be saving for retirement and also for the stuff that's important to you; maybe you've got a holiday fund, a new car fund, or a fund for your grandkids.
Alongside these savings pots, it's a good idea to have an emergency fund. Nobody is immune to emergencies! Whether it's a vehicle breakdown on your next road trip, a medical emergency, or an unexpected bill, your emergency fund will keep you prepared.
You're putting the kids before your retirement
The mistake Parents always want to help out their kids - and sometimes this can make a real difference when it comes to major life events like their wedding, their first home, or even their education.
But once you reach your 40s, it becomes important to remember that your kids are getting older too! Whether they're prepping for their GCSEs, just graduated or just got married, if they're totally leaning on you for financial support, this could scupper your chance of a relaxing retirement.
The solution While it can be positive to support your kids with their big expenses, be sure to budget for it first. If they're asking for help with a down payment on a house, make sure this won't eat into your regular savings contributions, like those for your retirement.
Try to be a role model instead of a free bank for your kids! Ideally, you'll have taught them how to save as they were growing up. Now, set a good example by saving responsibly and making saving a priority. They'll soon catch on!
You're not saving for your retirement
The mistake By your 40s, you should have a retirement savings fund set up to protect your future. Pensions can be a great way to save for your retirement as they come with benefits like tax 'top ups' from the government.
In fact, now that you're earning more money, you can claim back extra money on your pension contributions when you do your annual tax return. And if you run a limited company, there's a bunch of other benefits that could help you save more for your retirement.
The solution It's never too late to set up your pension or to consolidate all your old ones. Sorting out your pension now could mean a more comfortable retirement later. Plus, it's easier than you think to get on top of your pension!
Have you made any of these mistakes, or do you think we've missed something? Let us know in the comments below!