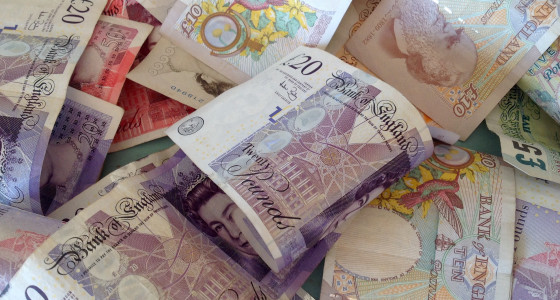 We were honoured to be invited onto BBC Radio 4 Money Box with Paul Lewis last week - and sadly very well qualified to comment on the appalling transfer experience of one of his listeners! You can hear the show here.
Trembling with suppressed rage, one of Paul's listeners, Dr Richard Birch, called in with his own 15-month transfer horror story.
Richard told us how he has spent the last 15 months wasting his time and money sitting on the phone, corresponding, trying to get hold of anybody and even once had to take a half day off work - just to try and and move a defined contribution pension pot to his new provider. This is a routine transfer that should happen in days. Oh, and just to add, Richard still hasn't managed to move his money yet.
Stuck in the 'paper quagmire'
The first point to make is that this is not a one-off. Here at PensionBee we have conducted thousands of transfers and have the data to show that this type of transfer horror story happens far too often. We've also worked out it's costing UK consumers just like Richard a total of £1.03 billion!
Just to be clear, the only reason this has happened is because Richard's new provider won't use electronic transfers and still insists on sending paper forms full of complicated jargon. Err? Sending important financial information by post. That sounds really safe.
WHY?
Because they can.
And they can because right now there is a 6 month statutory transfer period for providers.
Delay dismay
The other guest on the show, Michelle Cracknell of The Pensions Advisory Service, told us that 44% of complaints they receive relating to defined contribution pensions are about delays. Delays as a result of providers not being part of the industry initiative for electronic transfers.
When you have two providers using electronic transfers the whole process is quick, safe, relatively simple and paperless. It takes just 12 calendar days and 70% of providers are already able to transfer electronically.
When you are transferring to or from a provider that does not use electronic transfers the process is slow, risky, incredibly complicated and full of trips to the post office. And it can take up to 191 days.
Now, switching might just seem like a whole lot of hassle, but there are also some really huge costs associated with it. Each and every consumer that battles to leave one of these paper schemes ends up paying an average of £83.40 in time, monetary and opportunity costs - just to leave! Richard was right: why should it cost him days off work, hours of calls and pages of letters to just switch provider? Why can't they do this for him? He's already paying fees, he shouldn't have to act as intermediary as well!
Your 54-step guide to pension heaven
PensionBee have calculated that it's costing UK savers like Richard a total of £1.03 billion to actually escape from these dusty paper schemes.
You might have seen our (no joke) 54-step guide to transferring out of one of these paper schemes.
We calculate that there are 8 types of delay relating to paper transfers that each take around one hour to resolve. These are:
Calling your old provider, sitting on hold, trying to understand how to leave

Requesting paper transfer forms, waiting weeks for them to arrive

Completing 20+ pages of forms with questions you do not understand (lots of Googling)

Finding and arranging witnesses to sign forms

Locating original birth certificates/passports/utility bills

Taking time off work to go to post office when it's open

Travelling to the post office, queuing at the post office, paying for recorded delivery

Dealing with subsequent actions relating to everything above - i.e. you signed in the wrong place, forms expired, and more
With a uniform value of £7.05 as the monetary cost of UK leisure time, paper transfers will therefore cost each individual customer £74.85.
Assuming that 30% of the 33.4 million UK defined contribution transfers that will take place at some point are by paper, the total cost to UK consumers will be £749 million.
In the current transfer landscape, it takes on average 66 calendar days from your initial decision to transfer until the funds appear with your new provider. This average includes manual and electronic transfers, which take 191 and 12 days on average respectively.
So when you also calculate the cost of being trapped in a scheme with higher fees of 0.3% more for an additional 54 days, that also costs the consumer another £8.55 in fees. A total of £285 million across all consumers.
1,034,709,651 reasons to press for change
Yes, UK pension savers are paying an extra £1,034,709,651 to switch pension, and that's on top of all the other fees that they already pay to providers.
And it doesn't need to be like this - electronic transfer technology exists to transfer safely and quickly, with no hassle and no paper forms, in a matter of days.
We wouldn't tolerate this level of service from our bank, mortgage provider or gym. It's only pension providers that seem to think their behaviour and practices are above the scrutiny of their customers.
It's also essential that people can shop around for better deals and levels of service - that's the hallmark of a healthy functioning marketplace. If you cannot do that and you're trapped in a scheme that's too expensive or too difficult to leave, then providers have no incentive to improve their offer and the marketplace fails. This is the experience that Richard is having, along with plenty of other Money Box listeners who tweeted the show afterwards.
We all urgently need to start putting pressure on these paper providers (ahem, pension dinosaurs) to tell them we will not tolerate it any longer. It's our money to move where we want - without spending hundreds of pounds to do so. The paper transfer quagmire has to stop!
If you are trapped in a paper quagmire right now, here's a list of things you can do straightaway to put pressure on your provider to join the 21st century:
Use www.ceoemail.com to write a complaint email to the CEO of the paper pension provider demanding to know why, in the 21st century, they won't use safe, electronic transfers to move your money. Publish their answers on Twitter!

Tweet the provider's corporate Twitter account asking why they refuse to use safe, electronic transfers to move your money #nomorepapertransfers

Tell your former employer who put you in the scheme that you are now trapped in a paper transfer quagmire and it's a nightmare to leave

Expose the problem! Tell your former and current colleagues that they are also trapped in a scheme it will cost them months of precious time and money to try and leave - get them to write letters and tweet!
Here at PensionBee we are proud to champion safe, fast, electronic transfers for all pension savers. We will be supporting the new Pension Switch Guarantee industry initiative and are excited to see greater competition in the pensions industry.
For too long the pensions industry has treated its customers as a byproduct, rather than the centre and core of its business.
Now it's finally time for customers wrestle back control of their money!