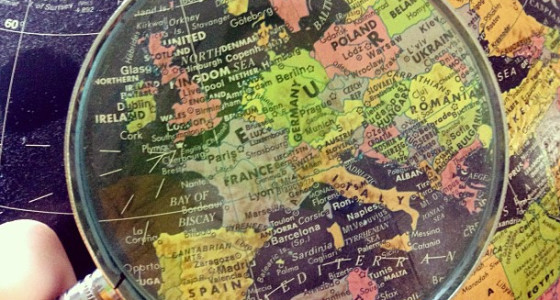 If you're suffering from Brexit blues and are thinking of moving abroad, you're not alone! In the immediate aftermath of the EU referendum vote, there was a huge spike in people searching for information about moving to other countries.
Whether you'd like to escape from London and the rat race of city life or have always dreamed of living overseas, moving home and relocating to a new country could be just what the doctor ordered.
With a little bit of time to get your finances in order and consider your options before Brexit comes into effect, we've gathered together six of the best destinations for relocating Brits.
1. Austria
Global consulting firm Mercer releases a quality of life index each year, based on an evaluation of living conditions in more than 440 cities worldwide, weighted to reflect the criteria's importance to expats.
The most recent index awarded first place to Austria's elegant capital Vienna for the seventh time in a row, with the city scoring points for its safety, infrastructure and culture.
2. Germany
Germany was ranked the top EU country to work in by TotallyMoney.com last year. The credit comparison site looked at the top 10 European countries that Britons migrate to, and ranked them according to average salary, working hours and paid leave. Germany came out on top with an average salary of £33,000 and an average working week of 26 hours. In comparison, UK-based workers are paid £27,000 per annum on average, and work 32 hours a week.
In terms of where to move to, Berlin is trendy, but Munich is generally seen as the safer bet. The southern German city comes fourth in Mercer's quality of life index, with good infrastructure, a good standard of living, and plenty of employers including BMW.
3. Australia
It may be on the other side of the world, but Australia is the most popular destination for British expats. There are around 1.3 million Brits in Oz, tempted by better weather, a more outdoorsy lifestyle and a common language. And the country seems to live up to its promises: apparently 82% of Australian-dwelling Britons say they enjoy a better environment and quality of life for their children.
Australian immigration laws are strict, but if your job is included on the Skilled Occupation List (which currently includes secondary school teacher, registered nurse and gasfitter), then you may stand a good chance of being granted a visa. Since Sydney is such an expensive place to live, cities like Perth, Melbourne and Brisbane are now becoming more popular.
4. Taiwan
Last year, the small island nation of Taiwan was named the best expat destination in the world by InterNations. The expat network asked more than 14,000 people living in 191 countries about their quality of life, work-life balance and financial health in their chosen location, and Taiwan knocked former winner Ecuador off the top spot.
Amongst other things, the island scored well for its high-quality, affordable healthcare and its good work-life balance. An impressive 93% of expats say they're content with their life in Taiwan. With a vibrant culture and beautiful landscapes, Taiwan could be a top choice if you're looking further afield than Europe.
5. Scotland
If you'd prefer to stay much closer to home, you may be considering Scotland. After the EU referendum result, there was a 657% rise in people researching moving to Edinburgh. Of course, Scotland is part of the UK, so will also be leaving the EU once Brexit takes place, unless Scotland holds another independence referendum and votes to split this time, and then applies to be an EU member. But even if this doesn't happen, you may still consider a Scottish move so you'll be surrounded by like minded people: 62% of Scottish voters voted to stay part of the EU.
Plus, Edinburgh could be the best place to live in the UK in terms of disposable income, according to research conducted by Londonist that took into account wages and cost of living.
6. Portugal
Finally, if you're a freelancer looking to flit, give Portugal's capital Lisbon some thought. Dutch freelance platform Hoofdkraan.nl recently ranked the cities in the world that are best for freelancers, taking into account factors like internet speeds, workspace availability and housing prices. Lisbon came out on top, winning points for its low cost of living, fast internet and beach.
Are you thinking of moving abroad? Tell us which destinations you're considering in the comments section at the bottom of the page.