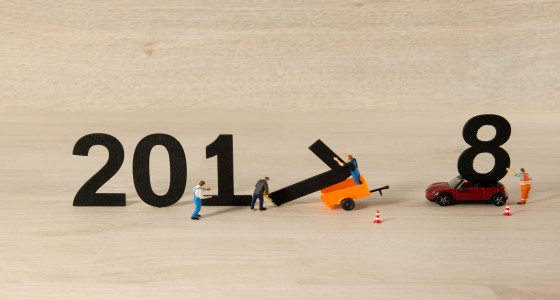 Once the clock strikes midnight on 1 January, the slate is officially wiped clean. All of the financial mistakes you've made, and your biggest money regrets, will become a distant memory.
Whether you were irresponsible with your finances or just not clued up on how to make your money work harder – here are four key money mistakes to avoid in 2018.
1. Spending like it's going out of fashion
If you're known among your friends as the silliest spender, it's time to get serious about your finances. While treating yourself and having a good time is great for the soul, it's not necessarily great for your future.
Unless you're making the money to match your spending, it's probably time to rein in the extravagant lifestyle and start thinking about your longer term goals.
There's a wide range of money saving apps you can use to keep track of your spending and we've compiled some tips to help you save more in 2018. If you're a millennial we've got a tonne of specific advice, and if you're a little bit older you can find out what your finances should look like in your late 30s, plus the worst money mistakes you can make in your 40s.
2. Banking on old habits
As far as institutions go, banks are quite clever. Often, they get you when you're young, and most people stay out of habit. New Year is all about change and these days switching bank accounts has never been easier. From higher interest rates to rewards and switching bonuses, it pays to shop around.
Top bank accounts including 0% overdrafts… https://t.co/eqCcezbCha #martinlewis

— Martin Lewis (@MartinSLewis) December 11, 2017
Depending on your needs it could be worth looking beyond the high street too. Banking platforms like Bud and Revolut provide digital-based current account services and a range of benefits that you can use at home and abroad.
3. Not saving for a rainy day, or two
Whether you take a "glass half full" or a "glass half empty" perspective on life, it's important to save like a pessimist. Life is full of weird and wonderful curve balls and some can be downright expensive. Even when you feel like you're winning at life – your house, car, job and even relationship are vulnerable without the right insurance and cushion that a couple of grand in the bank can provide.
Putting together an emergency fund is simple and spring cleaning your finances is a great way to ensure you get the most out of your money each year by choosing the most tax efficient saving options.
Other things like maintaining a good credit rating will help keep premiums low, saving you more money in the long run and ensuring you can get access to finance should you find yourself up the creek without a paddle.
4. Neglecting your pension
Whatever your age, chances are you're unsure what prioritising your pension now means for your future, which makes it easy to put on the backburner. If, like us, you have dreams about travelling the world in retirement, helping fund the grandkids' university degrees or even just maintaining the quality of life you enjoy now – it's time to get to grips with your pension.
There are lots of pension calculators out there that can help you work backwards from your desired pension amount, illustrating what that looks like as a monthly payment for the rest of your working life. It's pretty simple: the longer you leave it, the more you'll have to sacrifice each month to reach your goal.
Don't have a pension? Sign up for your workplace scheme, which will compel your employer to make a minimum contribution of 2% of your annual salary (from 6 April 2018).
If you've started a few different workplace pensions over the years, it's wise to check in on their performance from time to time. It may also be worth combining your pensions into one manageable pot. If you do nothing else, make 2018 the year you get pension savvy.
Adulting is never easy, but with a healthy dose of New Year optimism and by making a few small changes to your financial habits, you can make a huge impact on your financial future.