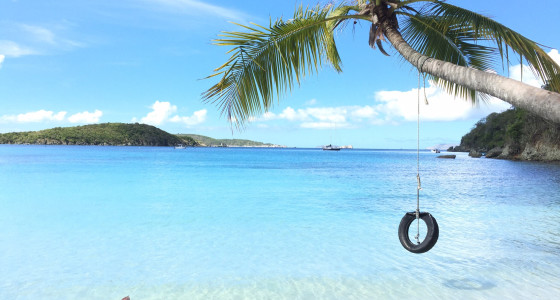 With British weather fluctuating between sunshine, pouring rain, and chilly temperatures, you might be dreaming of an international retirement getaway. We've got the best retirement destinations of 2017 to give you some ideas.
Spain
Spain is a classic retirement destination for many. Spain has varied geography, sunny climes, and a big expat community to welcome you in.
Whether you want access to the beach or prefer hiking through the mountains, Spain has it all. Every town and city has its own arts, culture, and history for you to explore, as well, so there's always something to learn and something new to experience.
At the moment, Spain has a very low cost of living which means you could get more bang for your buck. But with Brexit looming, there are also new practicalities to consider like ease of travel between the UK and Europe, as well as visa and citizenship requirements.
Malta
Malta is another favourite for British expats. Malta gets an average of 3,000 hours of sunlight every year, making it one of the sunniest countries in Europe. It also has a low cost of living compared to many other European countries so you know your pension pot could go a long way.
Malta is an English-speaking country with a ton of things to do every year. It's one of the smallest countries in Europe but there are a variety of festivals on every year, like music festivals, the Malta Fireworks Festival, the Malta International Arts Festival, and traditional festivals like Mnarja.
In addition, during the summer, you can enjoy the sun and the sea through watersports, diving, or a trip to the Blue Lagoon. With so much on and such a lively atmosphere, you're guaranteed to find something that feels like home in Malta.
Australia
As an English-speaking country with a reputation for sun, beaches, and a more laidback way of life, Australia is a popular retirement destination for Brits.
Australia is a big country with each major city having its own unique atmosphere and scene. Try Melbourne for good food and drink, and a chilled out vibe. Alternatively, Adelaide is one of Australia's hidden treasures with over 70km of beautiful beaches and a thriving wine industry. Or maybe Sydney's famous Bondi Beach and arts scene suits you best. Wherever you decide to settle, Australia is an active country designed for adventure, sun-bathing, and culture.
Plus, Oz is an ideal hub for frequent flyers and international travellers. With good links to much of Asia and America, moving to Australia might help you see even more of the world in your golden years.
Be aware that you will need to apply for a visa to move to Australia and this can be competitive and sometimes expensive. It's also not cheap to live down under - but for many, that's a worthwhile trade-off for the kind of lifestyle (and weather) that this remarkable country provides.
Greece
Greece is becoming increasingly popular as a retirement destination - and it's no surprise! Greece has an incredibly rich history and culture alongside beautiful weather and a low cost of living. If eating delicious food al fresco or spending a weekend among stunning ruins sounds like heaven to you, consider moving your retirement to Greece.
After the recent economic crisis, real estate prices have plummeted in this sunny country, making it an attractive option for expats looking to buy. Greece seems to be on its way to recovery after the crisis although some amenities, like healthcare, are still struggling so make sure you've covered the basics before moving.
Greece has a laidback vibe which makes it ideal for day trips, strolls through your local neighbourhood, and sipping on a traditional coffee at brunch!
Mexico
This year, Mexico has become a surprising retirement favourite. Often overshadowed by the US, Mexico is in fact a vibrant country full of natural sights and rich culture, and well worth exploring.
The climate in Mexico is temperate making it ideal for health and relaxation. Expect plenty of sunshine, with drier climates to the north and more humidity further south. In addition, the Mexican coast is stunning, known for its sandy beaches and crystal clear waters.
If you decide to retire in Mexico, you know you'll be well catered for with mouth-watering traditional dishes and major food festivals to excite your tastebuds. Even better, the cost of living here is low enough to grab yourself a second helping!
And between your time on the beach and at the dinner table (or street food stall!) check out some of Mexico's amazing history and culture or one of its many traditional events.
What's your top retirement destination this year? Would you move to one of these countries, or somewhere else? Let us know in the comments!