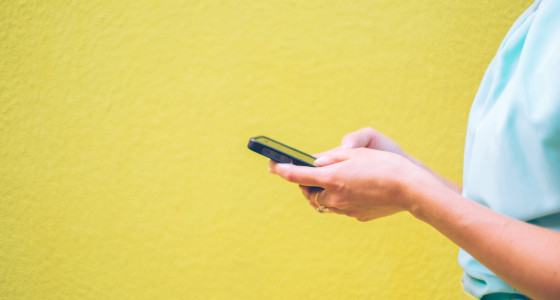 Well, summer's almost over. We've had our holidays, taken our time to rest and recharge, and now it's time to look forward to the rest of the year. We've put together some ideas to help you make the most of the end of the summer, and set yourself up for a productive end of year.
Sort out your bank
Yes! My new @RevolutApp card is in :) pic.twitter.com/FMl71dOkdO

— Cristian Kiesling (@c_kiesling) 25 August 2017
After splashing out on margaritas and sun cream this summer, checking your bank account might be the last thing you want to do! But managing your money is important at any time of the year, so why not make it easier to do?
Neo-banks like Revolut make it simple to stay on top of your finances. You can set up a current account in minutes and manage your money from your phone. You can even save a bunch of money next summer with no withdrawal fees abroad, and an instant exchange rate.
Sort out your savings
While you're sorting out the rest of your money, be sure to remember your savings too. If you're not already saving regularly, it's time to get on top of that. It's important to have funds for your different saving purposes, like an emergency fund and a retirement fund.
If you're already saving, that's great! Take some time to review your current processes and see if you can be more efficient. For instance, have you set up automatic transfers into your savings accounts? This makes saving quick, easy, and one less thing to worry about.
You might also want to consider consolidating any old pensions into a single plan in order to better track and manage your pension balance.
Try out some productivity apps
Big Forest! New feature coming soon. ;) https://t.co/AcG9M5Utgh pic.twitter.com/UdZ4QPJo3y

— Forest (@forestapp_cc) 21 February 2016
Did you know that Brits spend an average of 2.5 hours on their phones every day? When we turn to apps for entertainment, socialising, and procrastination, it makes sense to use our trusty devices for productivity as well.
A good place to start is with a to-do list. Apps like Todoist and Remember the Milk are a helpful way of keeping on top of your daily tasks. If you need to collaborate with others, try Asana.
If you struggle to stay motivated, try out a focus timer app. These block other apps on your phone (you get to choose which ones) and give you both work periods and rest periods to help keep you on-task. Popular timer apps include Forest, where you can grow plants by successfully avoiding distractions, and ClearFocus. Or go old-school and use a physical timer!
Set some goals
It's hard to stay productive without a roadmap. Grab yourself some paper - or your favourite app! - and start recording some goals. What would you like to achieve by the end of the year?
Break down your goals into different areas to help you focus and set clearer goals. For example, you might want to set financial goals, work goals, and goals around personal development.
Be realistic and specific with your goals to make success more likely. And be sure to consider the motivation behind each goal - why do you want to achieve this? Knowing your motivations makes it easier to overcome obstacles later.
Write up a plan (or two)
After you've set your goals, it's time to put together plans to go with them. Action plans break down big goals into small, manageable steps. Think about what your smallest possible next step is - or work backwards from your big goal.
You'll want to create a plan for each major task or goal. Let's say you have a goal of saving £1,000 into your pension over the next few months. Maybe your first step is to create a budget, or it might be to set up automatic transfers into your pension. Perhaps you need to consolidate your existing pensions first.
By breaking down larger goals into smaller tasks, you're increasing the chances of actually achieving your goals instead of getting overwhelmed or disheartened. It's also easier to see progress over time, which will help keep your productivity levels afloat.
What productivity tips do you have? Share them in the comments below!