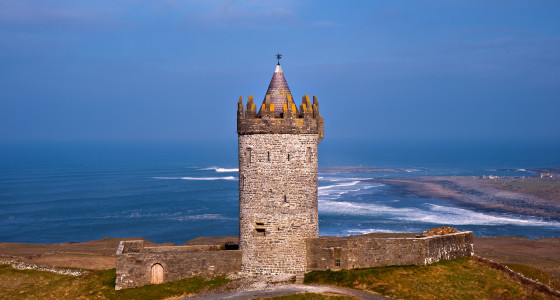 The average price of a London home reached a whopping £482,000 in June 2017 - with the cost of some trendy places soaring into the millions. When a standard one-bedroom flat could cost nearly half a million quid, it's no surprise that many would-be homeowners are looking for a better deal.
If you're thinking of leaving city life behind in favour of pastures new, your money could go a whole lot further. What could be more of a bargain than putting down the same amount of cash and getting a castle in return? Here are five castles you could afford when you move away from London.
The UK's smallest castle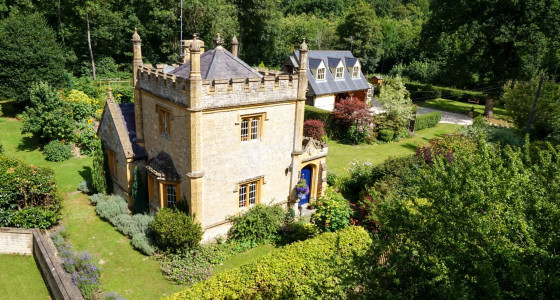 Source: http://www.telegraph.co.uk/news/2017/03/30/uks-smallest-castle-sale-550000/
This castle in Warwickshire is the country's smallest and has a suitably adorable name: Molly's Lodge. For a cool £550,000, this grade II-listed castle could be yours.
As castles go, this one is pretty compact with only one bedroom, but it does come with some gorgeous historic features and - unlike most property in London - plenty of outdoor space. In fact, you get 0.6 acres of land including a pond, orchard, and chicken run to fulfil all of your country living dreams.
Bedlay Castle
Source: http://www.scotsman.com/heritage/people-places/scottish-castle-on-market-for-500k-1-3599956
Further north, you could be the proud owner of a six-bedroom listed castle for offers over £500,000. In addition, the property comes with an impressive ten acres of land - and all only nine miles from Glasgow.
For around the same cost as a flat in Edinburgh or London, you could get centuries of history (and maybe even a ghost!) UK property prices have been cheaper in the north for a while now - but this is a unique kind of bargain!
Czech fairytale castle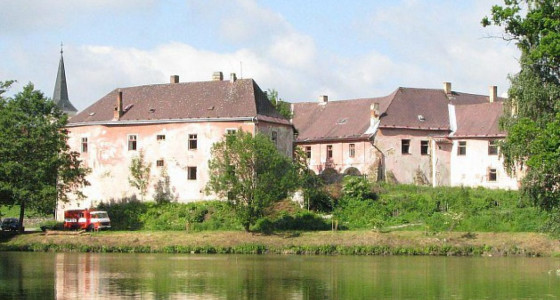 If you fancy a real change of scenery, the Czech Republic is known for its beautiful - and affordable - castles. At just €145,000 (around £132,000 at the time of writing) this picturesque castle complex looks like something out of a fairytale.
The castle comes with its own land and is situated on a river to give you those all-important moat vibes. The complex needs some renovations but even as is, the castle is clearly the most striking landmark in town.
A fixer-upper chateau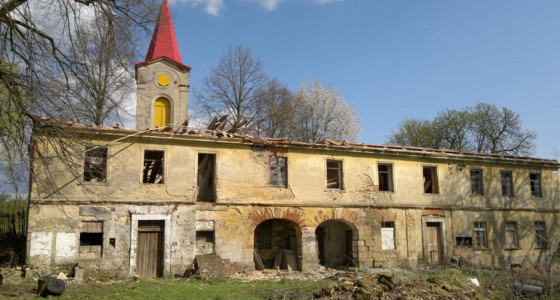 Also in the Czech Republic is this absolute steal: a 14th century chateau for just £19,000.
The castle is in need of a renovation, hence the ultra-low price tag, but bear in mind that even a humble London garage is going for upwards of £185,000 these days.
The castle comes with Gothic elements, a ton of history, and land for you to play with. Plus, it's within easy driving distance of cosmopolitan Prague so you don't have to give up the city entirely.
A 29-acre island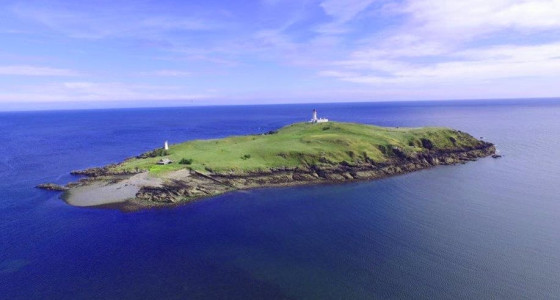 Source: http://www.apartmenttherapy.com/this-stunning-29-acre-scottish-island-is-for-sale-248603
OK, so it's not exactly a castle but we thought a whole island was impressive enough to make the list! For offers over £325,000, you could buy an entire Scottish island. That's twenty-nine acres for less than the average price of a London flat!
Featuring beautiful views of the Isle of Man and the Lake District, you could nab your own private island, complete with a working lighthouse and cosy keepers' cottage.
You'll need to be able to sail or fly to the island, of course - but we think whoever buys this location gets bragging rights forever.
If you're thinking about moving house read our tips for buying a property, and follow the steps in our moving home checklist.
Have you seen any castles - or other impressive properties - that could be cheaper than a London home? Let us know in the comments!