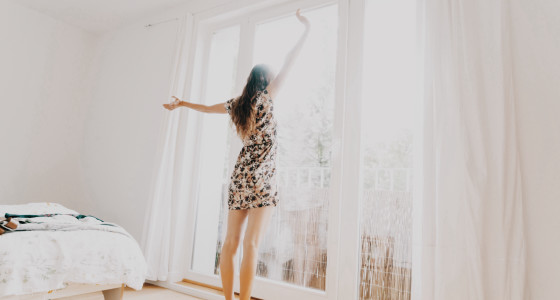 The new tax year (for 2017/18) has just begun. Now is the ideal time to declutter and refresh your finances. Spring inspires us to clear out our homes and revamp our habits, and finances are just as important to spring clean. Here are our tips for getting on top of your money this tax year.
Begin with a budget
Start your spring clean with a budget. Budgets sound scary but they can be simple to set up and, most importantly, they're vital in enabling you to take control of your finances.
Budgets are vital for taking control of your finances
If you don't already have a budget, use online resources to help you construct one that works for you. If you already have a budget, consider revamping it. Do you have new areas of income and expenditure to add to your budget? Would a new system work better for you now?
Your next step is to use your budget to calculate your finances. Use this information to work out where you can cut costs and where you can increase savings.
Claim back tax on your pension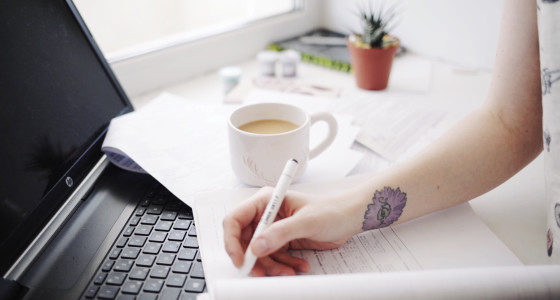 You can get tax top ups of 25% on your contributions at the basic rate. That means if you put £100 into your pension, HMRC would add £25 to this, to bring your contribution up to £125. Higher rate taxpayers pay income tax at 40% and additional rate taxpayers at 45%. Through Self Assessment tax return, higher and additional rate taxpayers can claim back additional tax relief.
The deadline for the Self Assessment tax return is 31st January 2018 (or 31st October 2017 for paper returns) so now is the ideal time to start collating your records.
While you're at it, take some time to set up some personal systems for filing your records. This will save you a lot of hassle and stress next year - if you file all of this year's records appropriately, your next return will be much easier to complete!
Start saving for the future
It's never too early to begin planning for your future. Setting up a pension means tending to your retirement, which is an important financial consideration for everyone.
It's never too early to begin planning for your future
The first step towards taking control of your pension is to know where all your pensions are. PensionBee can help you to consolidate your previous pensions into one simple plan, so you can easily find an overview of your retirement fund.
Use your budget to work out how you can put away some money every month to support yourself in retirement. With good pensions providers, you can also make one-off contributions if that works better for your situation.
Get some #FinanceGoals
Once you've set up a budget and your pension, it's time to give yourself some clear and realistic savings goals. Goals provide you with the motivation to save regularly, as you have a tangible target to work towards.
For instance, your savings goal might be that new car, a well-deserved family holiday, or it might be a particular amount in your pension pot. PensionBee helps you calculate how much you need to contribute every month in order to reach your ideal income in retirement, so you can stay on top of your goal.
Share your finance goals with friends or family members to help keep yourself accountable. Many of us find it motivating to make our goals public, and this can be a real boost for your savings.
Rejuvenate your money
Your spring clean should include something that helps you take more interest in your finances. So many of us tune out when we hear "personal finance" - even the phrase can sound boring and a little scary!
But your money is an important part of your life, so there's never been a better time to refresh what your finances mean to you.
Try actively saving money to feel more empowered. You can take control of how much you spend - and save! - by finding tips on cutting shopping costs or sourcing fun days out for your whole family.
Also consider what you're getting out of your existing savings account. Many banks and building societies quietly reduce the interest they pay on cash ISAs and savings accounts so you might want to take a look at your current setup. Shop around for an account that pays a decent interest, or look into an investment ISA if you're unhappy with your return.
Think about what you want from your finances. Feeling more involved in your own spending and saving will help you to take steps towards your ultimate money goals.
Stay on top of it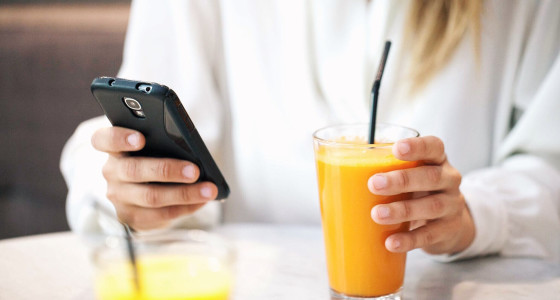 Once you've finished your spring clean, it's time to make it easy to stay on top of your finances. After all, there's no point in sorting out your money if you lose track of it again straight away!
Money management apps like PensionBee can help you to keep focus, ensuring you meet your finance goals. Use PensionBee to set up and track your pension, all from an easy-to-use online account. Or try Bud for easy mobile banking - you can even access your PensionBee pension from their convenient app!
A new tax year is an ideal time to clean out and simplify your finances. By setting achievable goals and using helpful tools, you can manage your budget effectively and take back control of your money.