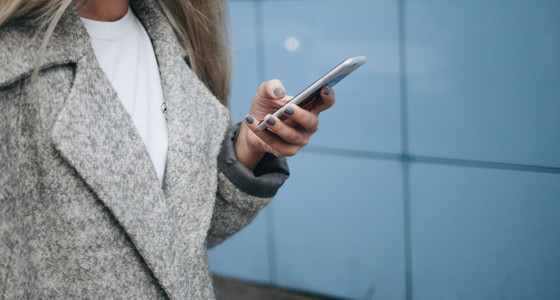 In today's digital age, most people prefer to use online financial services and mobile apps in order to manage their money. It's easier, faster, and safer than using traditional, paper-based transactions. But how can you upgrade to modern money management? Here are some top apps to help you get your finances sorted.
Bud brings together all your accounts
Bud helps you manage your bank accounts by bringing together all your cards and accounts. In one handy app, you can find a clear overview of your money. Plus, Bud uses unique encryption and security features to make sure your data stays safe, always.
Bud also features a Marketplace where you can find additional financial services, like insurance, mortgages, and pensions. You can even connect your PensionBee pension to Bud, so you only need one app to access all your savings and investment accounts.
Bud uses an intuitive and clean design to make your finances more empowering - and convenient!
Use Coconut to get on top of your freelance finances
Coconut is an alternative banking app for freelancers and self-employed workers. Coconut allows you to set up a business bank account by simply using your phone. Find your incoming funds and expenses in one easy, digital statement - all in the palm of your hand.
Best of all, Coconut is tailored to freelance needs. It helps you to track your business expenses and works out your taxes for you when it's time to file your return. Throughout the year, you can access a real-time tax assessment estimate, so you know exactly how much you owe at the end of the tax year.
Plus, Coconut will send payment requests and reminders to clients, making sure you aren't spending precious hours chasing up late payments. Coconut helps self-employed people stay on top of their (often unpredictable) money.
Get an easier mortgage with Trussle
Mortgages are terrifying, right? Many of us want to do whatever it takes to avoid thinking about the hassle of getting a mortgage. Enter Trussle; a game-changer in the world of mortgages. Trussle is modernising mortgages, showing us there's nothing to be afraid of.
Trussle does all the legwork for you, whether you're a first time buyer or an existing homeowner looking for a better deal. Trussle searches over 11,000 mortgage products to find you the best deal for your individual situation. Then they'll track your mortgage over time and let you know when it's time to switch to another product. So all you have to do is sit back and enjoy your home.
Plus, because Trussle is an online app, they offer perks beyond those of traditional mortgage brokers. You can access your mortgage any time, any place - and best of all, there's no paperwork!
Take control of your future with PensionBee
Well, no list of money management apps could be complete without us! PensionBee is revolutionising the pensions industry, demystifying one of the most confusing financial products out there. We believe saving for your retirement is vital for everyone so we want to make pensions easy - and interesting!
With PensionBee, you can get a good-value pension that you can access and contribute to from anywhere, using our web app. We'll transfer your existing pensions for you so you don't need to deal with any old-fashioned pensions providers. Plus, we're dismantling confusing jargon to make sure our customers always understand exactly how their pension works and how they can increase their retirement savings.
Our mobile app is available for existing customers in the iTunes and Google Play stores, and you can use it to access your real time pension balance with PensionBee - without needing to log into the BeeHive through a web browser.
You can pick from a few competitively-priced plans, according to your individual pension needs, and you'll have a personal BeeKeeper to assist you along every step of the way. PensionBee is using tech to empower consumers and make pensions cool.
Use Money Dashboard to track your money
Collect all your credit cards, bank and building society accounts in one place with Money Dashboard. This app provides an overview of all your recent transactions, plus a personal financial history. This information helps you better understand exactly where your money is going.
Money Dashboard uses clean graphics and easy-to-understand data to help you track your money accurately. The app also comes with its own budget planner to help you achieve personalised savings goals, like a house or a holiday. Money Dashboard analyses your past financial habits to predict what you need to do in the future to save more. (No more splurging on takeaway every week!)
There are a lot of options out there for anyone looking to modernise and update their finances and services. Technology is allowing us to stay on top of our money and, most importantly, to feel connected to our finances. After all, if you don't care about your finances, how can you finally take control of them?
How do you stay on top of your money? Do you use any of these apps or do you have a favourite that's not on our list? Let us know in the comments.
Remember that each of these apps offers a financial service, and so your capital may be at risk. Please make sure you understand each product - and how your situation could be affected by using it - before you make any purchases.