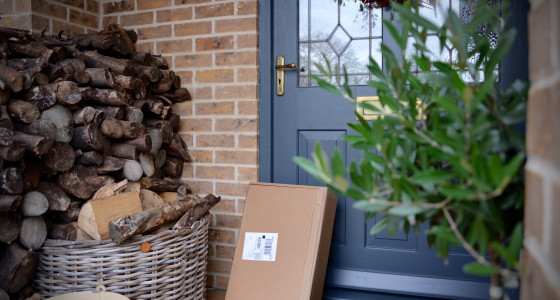 Online shopping has steadily increased in popularity over the years, offering convenience, speed, and options for the modern shopper. Online shopping is also much faster than traditional shopping in a physical store. Purchases can be made with the click of a button so shopping is easier - but it's also harder to save! So we've put together some top tips to help you make the most of your online shop.
Vouch for vouchers
Vouchers are the go-to method to save money when shopping. Vouchers can offer discounts, special offers, or other deals designed to help you pocket a little more change. When you're shopping online, be sure to check out popular voucher sites like VoucherCodes and My Voucher Codes to see if your favourite stores have any offers on.
Or maybe you shop online to get a better deal offline? Try sites like Groupon and MoneySupermarket for discounted prices in physical stores, special offers on experiences and days out, and more.
Sign up for sales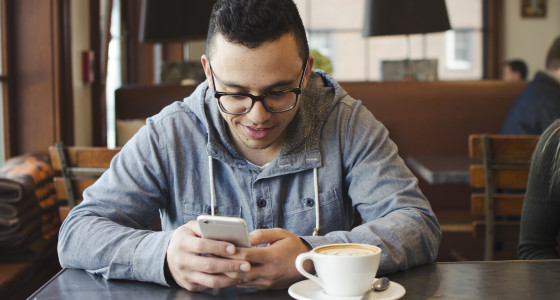 Sign up to your favourite stores' newsletters to get first access to sales, exclusive offers, and discounts. This is the fastest way to save money with the brands you love as you'll be the first to know about their latest money-saving deals. Plus, if you regularly shop at one website, you're likely to get tailored emails with special offers and previews just for you.
But what if signing up means too many emails in your inbox? Unroll.me has you covered! Sign up to get all your newsletters delivered in a single daily digest, making it easy to see what sales and offers are available right now.
This is the fastest way to save money online
And if you don't have any particular brands in mind, why not try flash sales instead? Secret Escapes are known for their low-cost luxury getaways, or try Voyage Privé for adventure, high quality, and low prices. If clothes are more your thing, try Secret Sales for designer goods at high street prices, or use Sarenza for all your footwear needs, from Nikes to Skechers and designer brands.
Leave your basket alone
You've found something you like and added it to your basket. What do you do next? It makes sense that you'll get your card out and go to checkout - but if you're looking to save some money, try leaving your basket alone for a couple of days instead.
Outside of sales - and when you don't have any other voucher codes to use - leaving an item in your basket can prompt the store to drop you an email with a discount offer. With many shops, you'll get a 10% off code (or more!) simply by leaving your purchase unfinished.
You need to have an account with the website in order for this to work - and you need to be logged in when you add your item to the basket. Otherwise the brand won't know who to email with any offers! But once you're logged in, a little bit of patience could mean a big saving.
Go incognito
Modern online shopping tailors results, adverts, and prices to you as a consumer. Most stores today use your browser history, shopping habits, and social media presence to help you find items that best suit your needs and lifestyle. Websites can also use this data to bump up prices on your shop.
For example, airlines sometimes raise prices when you search for flights more than once. On high-cost items like plane tickets, we tend to initially do some research into the cost and then come back later when we're ready to pay for it. Airlines also know that we're more likely to pay a little extra on our second visit, because we know that prices fluctuate over time. To avoid paying more than you need for tickets, holidays, and more, remember to clear your cookies and your cache to ensure more accurate prices.
It's also important to sign out of your social media accounts too. Otherwise stores can access info about your shopping habits that might result in an increase in the cost of items you're most likely to buy. You can avoid higher prices by signing out of Google, Facebook, and other social media accounts - or try surfing incognito instead. In incognito mode, cookies and logins aren't saved so you can get the most accurate prices available.
Shop earlier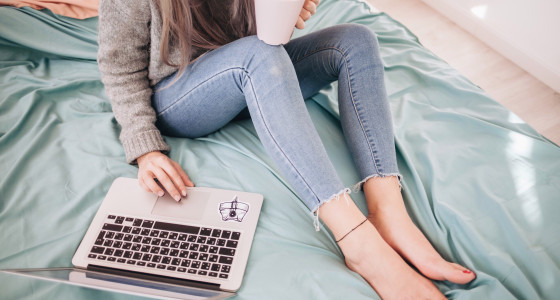 Most of us do our shopping at the weekend when we've got more time to browse and look for the best deals. It turns out, though, that some days are better for buying specific items - and doing your shopping earlier in the week is usually much cheaper than waiting until the weekend.
Shopping earlier in the week is usually much cheaper
Just like stores know if you're more likely to buy a cradle or a car based on your lifestyle, they also know that most of us spend more at the weekend. As a result, you can often blag sunglasses for 18% cheaper on a Monday whilst video games are 15% cheaper early in the week. Barbeques, meanwhile, are cheapest on a Tuesday - but most expensive only two days later, on a Thursday!
To find out if today is the day you get that brand new lawnmower, spend a couple of days comparing prices (in incognito mode!) across a few different sites. A little bit of research - and maybe a couple of voucher codes - goes a long way to saving you some cash.
What do you think? Do you have any other techniques on saving money while you shop online? Let us know in the comments below.