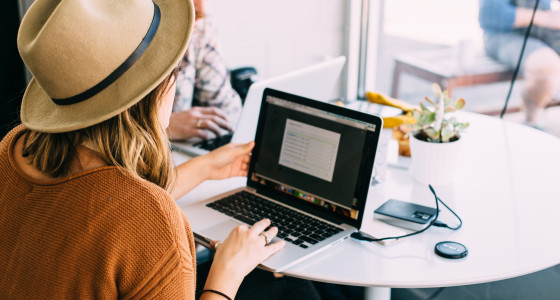 Steve Webb, who was the Pensions Minister under the coalition government, has suggested that a shake-up is needed to make pension saving more appealing to young people struggling with the cost of living.
Is a 'freedom pot' more appealing than a pension?
Webb, who is now director of policy at pension company Royal London, argues that rebranding pensions could make millennials - people in their late teens through to those in their mid-thirties - more inclined to save for later life:
"You could call it your freedom pot, or your life choices pot, or whatever, but it means you can have a conversation that isn't about pensions, but your life choices in later life."
Rebrand pensions to appeal to millennials says @stevewebb1 https://t.co/eVPovFZ4wA via @FT

— Josephine Cumbo (@JosephineCumbo) September 23, 2016
We're not sure that calling pensions 'freedom pots' is going to catch on, but we totally agree with Steve's point that we need to find ways of engaging younger people with pension saving and making retirement planning more appealing.
As he said, it's more helpful to think of pensions in terms of the lifestyle you want in later life, rather than simply perceiving of them as complex products:
"So you say to someone who is young; if you want to work until you are 75, be my guest, but actually if you quite fancy travel, time with the kids, further study whatever, it's your freedom pot. This is your life choices pot. This will give you the chance to do all the things you've dreamed of."
Why it's so important to start thinking about pensions early
Starting a pension when you're young can make a really big difference to the amount you have when you retire. For example, if you start saving 15% of a £30,000 salary when you're 30, you could expect to have a pension pot worth £196,100 at retirement. If you made the same contributions but you only started saving at 45, your pension pot would be around £109,500 at retirement.*
PensionBee research has shown that - contrary to popular belief - people in their twenties and thirties do care about retirement saving, with only 7% saying they'd rather spend all their money now than save into a pension. But many people are confused about pensions and uncertain of how much they need to save. Plus, high living costs and stagnant wages mean that for many, it's a struggle to stay afloat, let alone think about putting aside money for retirement.
Encouraging young people to save for a pension
So what can the government and the pensions industry do to make sure today's young people aren't tomorrow's penniless pensioners?
Legislation and tax
One of the ways that the government can help is to pass legislation that makes pension saving as appealing as possible, using tax relief in particular.
Successive governments have already done quite a lot of this. For example generous tax relief on pension contributions means that you get at least 25% from the government on top of every contribution you make, so if you're a basic rate taxpayer the government adds £25 for every £100 that you put in your pension. And new pension freedom rules mean that when you reach 55 you can take up to 25% of your pension pot as a tax-free lump sum.
Plus, recent changes to inheritance tax rules mean that, if you die before 75, you can usually pass on your pension without any tax deductions.
Ramping up workplace auto-enrolment
Under auto-enrolment rules, most employees are now automatically enrolled into a workplace pension scheme, and employers must make contributions too. The minimum contribution level is set to rise to 8% of earnings (including both employee and employer contributions) by 2019, but some are concerned that this level still isn't high enough.
The government could crank up the levels even further, encouraging employees and employers to put more money aside, but this could drive more people to opt out altogether. One alternative is to have a system whereby contributions are increased when you receive a payrise instead, which is an idea that former pensions minister Ros Altmann supported.
Linking pension saving to other saving
One way of encouraging young people to save for retirement could be to link pension saving with other saving that seems more pressing when you're in your twenties or thirties. The government's new lifetime ISA (LISA) is an attempt to do this: it's a tax-friendly savings account that you can use only to buy your first home and for your retirement. The government hopes that the home purchase part will appeal to young people, but they will then keep the account open afterwards to save for a pension.
More usable, customer-friendly pensions
In terms of how the pensions industry could make retirement saving more appealing to young people, this is what we're particularly passionate about here at PensionBee. Many pension providers are old-fashioned and expensive, with poor online interfaces, incomprehensible documents and complex fee structures. It's no wonder that people are discouraged from pension saving.
We believe that a modern pension should be online, flexible, and good-value, and that you (rather than your pension provider) should be in control of your pension savings. Find out more about how PensionBee makes this a reality.
Wider trends make retirement saving tricky
Of course, no matter how much the government incentivises pension saving and providers like PensionBee make pension saving more customer-friendly, there are lots of wider trends that are making it difficult for young people to put money away for retirement. In particular, sky-high housing costs and expensive childcare mean that many families are struggling to make ends meet.
A survey by the Pensions and Lifetime Savings Association (PLSA) found that 48% of people said that the high cost of living was stopping them saving for the long-term, while 43% said their reluctance to save was because their salaries were too low. If you're in this situation, check out our tips for pension saving on a tight budget.
* These figures are intended for illustration only. As with all investments, capital is at risk and the value can go down as well as up. We have assumed a retirement age of 65, that your plan earns a 5% return before the effects of inflation and have taken inflation of 2.5% into account.