Over the past few weeks, we at PensionBee have been investigating the "pension gap" between men and women. Our findings show that on average, women's pension pots are likely to be 20% smaller than those of men. This is troubling but perhaps not too surprising, given the gender pay gap is a well-publicised phenomenon. What I wasn't expecting is that only 30% of our customers are actually women!
PensionBee exists to help people take control of their money. Our service helps customers combine their old pensions into a great-value new plan managed by the world's biggest investment managers. We get rid of all the paperwork and hassle that comes with having old pensions scattered with previous employers. Anyone with an old pension can use PensionBee and hence our success in attracting customers to date - but why are so few of them female? Is it the case that women are simply less engaged with pension saving?
With the gender pay gap taking so long to close, it's really important that we seize control of our finances.
I looked into this further and found that pension saving isn't the only aspect of personal finance that women appear more reluctant to tackle. Traditionally, finance products have been designed by men, managed by men and marketed towards men, which may help to explain why the take-up amongst women is relatively low. But with the gender pay gap taking so long to close, it's really important that we seize control of our finances. Here are four ways women can make the most of their money.
1. Get your pensions sorted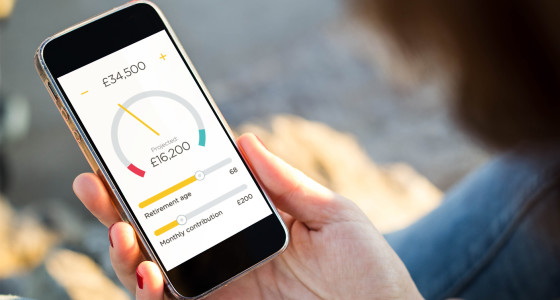 If the pay gap indicates our pensions are likely to be 20% smaller than those of men, it is even more important that we get on top of our current situation. My inspiration for starting PensionBee is well-known. Having "lost" my pension after leaving my first employer, I was determined to do something about my next pension. However, after leaving my second employer, I found the process of taking my pension with me really difficult! From finding a company who would take me on as a customer, to picking a plan amongst thousands of different options, to understanding jargon and hidden fees. I really wish PensionBee had been around when I was doing all of this, but I'm also excited that we can now help so many people get their pensions sorted in a hassle-free way.
2. Stop sitting on spare cash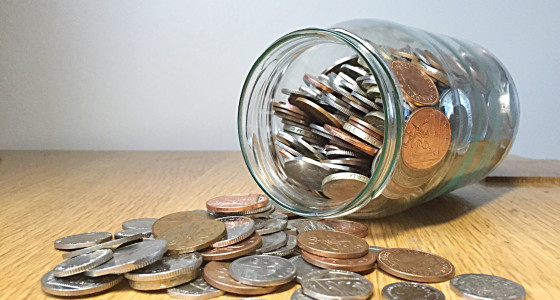 My friend Holly Mackay of BoringMoney.com frequently cites a surprising statistic: only 10% of British women have a stocks and shares ISA, compared to 17% of men. According to BritainThinks, the financial industry, while not actively ignoring women, presents products in a way that excludes them, with one woman remarking that "the more you go into the bank, the more detailed and complicated the products get, the further away from consumer research you get and the more older men are in charge of products." It's often recommened that we should be keeping about three months' essential outgoings in a bank account. If you think you're sitting on spare cash, have a look at our short guide on what you could do with your savings, from paying down debt to topping up your pension.
3. Consider switching to save money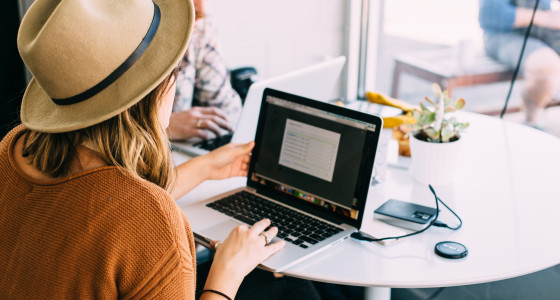 A friend of mine routinely collects all sorts of points, from Avios to buy-one-get-one-free coffee reward cards. She will go out of her way to get her nails done in a particular salon across town to save cash, but has yet to switch pension provider, energy provider or any other provider for that matter. Recent research from Gocompare.com has found that men are significantly more likely to search for better deals when it comes to insurance, energy, broadband and bank accounts – 61% of men have switched in the last year, compared to 53% of women. This may be an issue of product fit again, but either way, women are losing out on great deals.
4. Don't let male colleagues overtake you
According to Thisismoney.co.uk, a third of women have fallen behind with debt payments and one in 10 has at least £10,000 of debt. The highest level of debt is among those under 45 and it seems that single mums struggle the most. Part of the reason women take on more debt is of course because of the pay gap, which itself results from career breaks associated with childbirth and part-time work.
Always do a job you love, because you're more likely to be good at it and ultimately succeed.
One way to narrow the pay gap and avoid unmanageable debt is to remain actively engaged with our careers. My advice is always to do a job you love because you're more likely to be good at it and ultimately succeed. And if you think you're getting underpaid relative to male colleagues, get an action plan together for negotiating a pay rise. After all, research shows that women are better at planning and organising, have more empathy and take greater personal responsibility for their work. Moreover, a workplace is only truly successful if we have diversity. It's time to put a price on that.