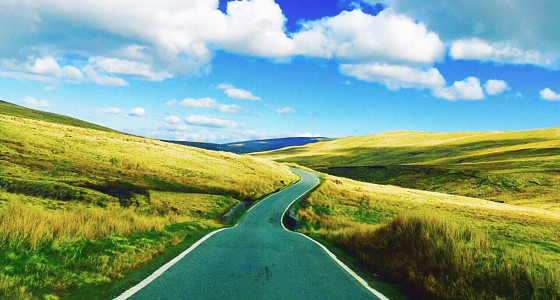 We all know that London is expensive, and recent figures show that as a result, people in their thirties are leaving the city in droves. Data shows that over 65,000 thirty-somethings left London in 2014-15, almost 50% more than in 2011-12. It seems that while many are prepared to cope with cramped living conditions in their twenties, once you start dreaming of a garden and considering kids, you're often forced to look elsewhere.
Over 65,000 thirty-somethings left London in 2014-15
If you're planning to leave London so you can afford to buy your own property or move to a bigger place with your family, where should you go? While you could choose to move abroad or buy a castle somewhere off the beaten track, we've looked into eight UK hotspots that offer value for money, solid job prospects, local charm and a better quality of life.
Where Londoners are moving
Figures show that Birmingham was the most popular destination for ex-Londoners last year, followed by Brighton and Hove, with Thurrock in Essex coming in third. The Londonist have also done some really interesting number crunching: they've taken into account the higher cost of housing and living in London but also the higher wages, and found that a whole bunch of other cities pip London to the post in terms of disposable income, with Edinburgh leading the pack.
So if you're considering moving out of the Big Smoke, you've got plenty of options. We've taken a look at some locations that offer relatively cheap property prices but also have employment prospects as well as local charm.
8 Top locations outside London
1. Liverpool
Liverpool is a big, buzzy city, with a buoyant nightlife and a famous music scene, so you're unlikely to miss the bright lights of London if you move here. In terms of work, there's an expanding finance sector and the offices of several government departments and public bodies.
Property prices are stunningly low compared to London and the south east: you can get a roomy detached house for as little as £200,000, and there's even a new council scheme offering homes for £1 if you meet certain conditions, including agreeing to restore the house to a decent standard and not sell it for at least five years.
2. Reading
Reading has everything you'd expect from a large town, and it's got good connections to London, and the Chilterns are nearby if you fancy some fresh air. Workwise there are several big finance and tech employers including Microsoft and Oracle, and trains to Paddington take half an hour, so commuting is feasible too.
Considering its proximity to London, house prices in Reading aren't too bad: you can get a two or three bedroom terrace for around £260,000.
3. Birmingham suburbs
There's a reason that 6,000 Londoners left for Birmingham last year: it's the country's second largest city and it boasts diversity, a world-famous food scene and lots of exciting regeneration.
Attractive leafy suburbs with good connections to the city centre include Kings Heath, Edgbaston and Moseley, which has previously been crowned as the best place for city living by the Sunday Times. In terms of work, historically it was a manufacturing and engineering centre, but the finance sector is now flourishing.
You can snap up a terraced house for around £150,000 in Moseley, and that figure could stretch to a three-bed semi in Kings Heath. You're looking at roughly £120,000 for a terrace in Edgbaston.
4. The south Norfolk countryside
If you pick a rural spot near Norwich, you'll have gorgeous countryside and beautiful beaches on your doorstep, with the conveniences of the city not far away. Diss, for example, is a historic market town that's only 17 minutes on the train from Norwich, or 20 minutes from Ipswich.
In terms of work, Norwich has a university, a teaching hospital and an international airport, plus a research park that houses over forty science and tech businesses.
In Diss, you can find a terraced house for £150,000, or a spacious family home for £250,000.
5. Chatham (Kent)
Chatham has a picturesque historic dockyard and pretty Kent countryside close by. You can get a train into London in just 45 minutes so you could keep your big city job.
Two-bed terraces can go for as little as £150,000, while you can afford a semi-detached family home with £250,000.
6. Harrogate (Yorkshire)
Harrogate is a genteel spa town in North Yorkshire, and it's previously been named the best place to live in the UK following a Rightmove poll. Awesome Yorkshire countryside is right outside your door, and it's 40 minutes from Leeds by car or train so employment options include finance, law and the public sector.
If you've got £200,000 to spend, you should be able to afford a three-bed semi in Harrogate.
7. Hastings
Sussex is expensive in general, but prices in Hastings are on the lower end of the scale. In the past it's had a somewhat seedy reputation, but regeneration is beginning and the Old Town in particular is picturesque and bohemian. Plus, you're right by the sea!
Over the last few years, initiatives have started up to increase local enterprise and employment, and Eastbourne is only 25 minutes away if you can't find the right work in Hastings itself.
Two or three bedroom townhouses in Hastings can cost as little as £250,000.
8. Southampton
This coastal city has shops, restaurants and bars galore, plus a pleasant common. You're pretty close to the New Forest and south coast seaside resorts like Bournemouth too. In terms of employers, there's the B&Q head office not far away, and the hospital and university also employ lots of local people.
How about property prices? Well you can find two or three bedroom houses in Southampton for under £200,000.
Anywhere we've missed off the list? Let us know in the comments section below and don't forget to read our moving home checklist.