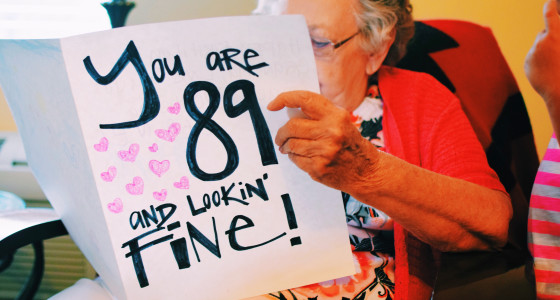 I sometimes get into profound conversations with customers about ageing. It's clear that everyone feels a bit panicked about growing old, but I was recently reminded that a long life can be a wonderful gift…
The subject of ageing is more daunting because public discussion is rather cynical. We're told that the fact that there is an ageing population is a real burden, as there just aren't enough tax payers to support everyone in their old age. When I mention to people that longevity is increasing and if you're 20 today you have a 50% chance of living until you're 100, they often look at me in horror, imagining a long 'old' period of poor health and poorer finances. People tell me stories of grandparents stuck in expensive care homes with poor quality care, and pensions quickly running out.
Longevity can be a gift!
With these widespread worries about ageing circling my mind, it was such a relief and joy to read The 100 Year Life by London Business School professors Linda Gratton and Andrew Scott. They highlight that longevity can be a gift, if we prepare carefully for it. A longer life can mean more time for joy and wellbeing. There is more time to explore different options and find what you really love. There is more time to spend with loved ones, and have amazing life affirming experiences.
Gratton and Scott argue that if longevity is to be a gift and not a burden, the three stage concept of life that currently constrains us, needs to be replaced by the concept of a multiple stage life. We are used to thinking about life in three distinct periods: education, career and then retirement. The authors argue that we need to adapt to a life where there are multiple stages and many transitions. This could look like: education, travelling and exploring options, career one, career break and education, career two, travelling and education, career three, retirement. It doesn't even have to follow this script - with longer lives we need to develop a script for our lives that fulfil us.
We must explore!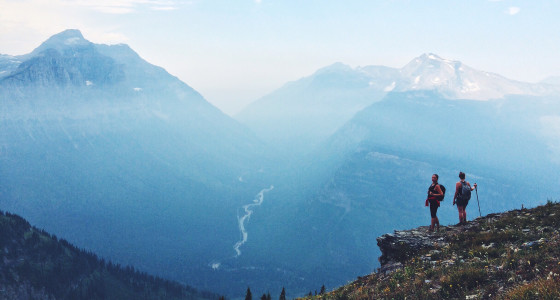 Most of the 20 somethings that I know have taken 'unconventional' paths, delaying career and starting a family, for more free spirited pursuits such as travelling, volunteering or starting a small business. Families of these 20-somethings often worry that their child is making decisions that are dangerous to their future career prospects and financial well being, which in turn fills most of my friends with dread and anxiety, 'are my parents right? Am I doomed? But their way of life doesn't quite feel right!'
Gratton and Scott perceive this generational disagreement as an effect of the shift from the three stage life to the multi stage life. Periods of exploration are more important than ever before now that we have such long lives ahead of us. A longer life means more years of working. The authors estimate that this could be until 85 for people who are 20 today.
Employers and governments need to support us to live happy lives if we are to work into our 80s.
Periods of exploration are therefore important so that we can learn more about who we really are and what opportunities exist for us. The writers support the idea of delaying long term commitments, such as career choices, until you have explored your options and learned more about what energises and fulfils you, so that you can actively make decisions that are in line with your values and strengths. This comes as a relief to many 20 somethings, because it is an affirmation of how we are doing things.
Employers and governments need to support us to live happy lives if we are to work into our 80s. Flexible working hours and healthy attitudes about people entering and re-entering the workplace at different stages, and taking extended periods out for education and rest, are some examples of how employers can support a longer working life. Governments can help people by offering financial support for periods of transitions and re-skilling. The world of work will change a lot over a 100 year life, we need to be able to take time out to refresh our skills and re-skill in order to stay relevant.
Let's be wise about our finances!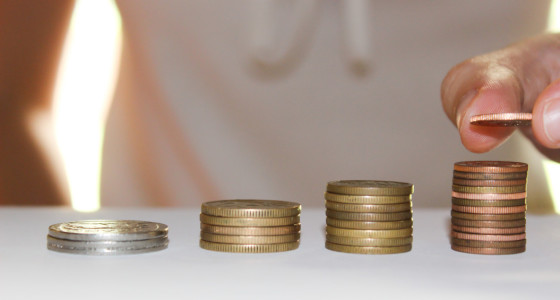 If we are to live until 100, we need to save carefully! Saving well can mean the difference between a long life being a burden and a joy. Starting to save into a pension early certainly makes sense, because over a longer life, your investments have more time to grow. The government needs to do a lot more to help people live long, joyful lives, but there is one area where they are certainly helping. The government gives most savers a 25% top up on the money put into a pension, up to an annual limit. So if you put £100 a month into a pension, over a year the government would add £300, bringing your total pension savings for the year to £1,500. If we imagine that your pension grows at a rate of 5%, over 30 years that amount could grow to £6,483. Think what your savings could look like if you put away £100 a month every year!
Now new companies exist which use new technology to help people be better informed and in control.
The 100 Year Life highlights how we are supported to live longer and healthier lives because of modern technology. They focus on healthcare, which is better than ever before now. I'm really excited about how new technology around financial planning helps people understand their finances and save more effectively. The days when the financial industry could alienate and exploit consumers, for example, pension companies who could charge hefty fees by hiding them with jargon, are nearly over. Now new companies exist which use new technology to help people be better informed and in control.
Gratton and Scott also talk about how people find self-control difficult, which is a reason why they don't save enough. It is hard to save for a future self because we have a drive to make the most of now. It's really exciting how new saving tools such as Squirrel and PensionBee, work with this instinct for instant gratification by rewarding people who save. They incorporate different incentives and motivational effects into their savings apps, so that saving becomes enjoyable, some might even say addictive!
Happiness and old age
So, let's be optimistic about longevity! Because with careful financial planning, taking care of ourselves, and making career choices that are in line with our values and strengths, (as well as some structural changes from government and employers – nudge!) , we can really enjoy this earthly life, and being with each other, for much longer.