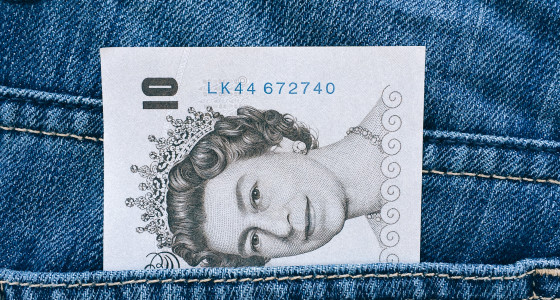 Chancellor Philip Hammond delivered his first Autumn Statement in the commons today. Predictably, most of his sixty minute monologue focused on preparing the purse strings for Brexit, with a slew of announcements on infrastructure and wages dominating the news agenda.
New £2.3bn Housing Infrastructure Fund for infrastructure for up to 100,000 new homes in high demand areas #AutumnStatement pic.twitter.com/Bnp0LUYM5c

— HM Treasury (@hmtreasury) November 23, 2016
Chancellor Philip Hammond announces a pay rise for low-paid workers in the #AutumnStatement https://t.co/2xwPZZdH3Z pic.twitter.com/V1tIMVFKvY

— The Telegraph (@Telegraph) November 23, 2016
Amongst all this talk one thing you might have missed is the Chancellor's promises for pensions, but there were a few important announcements inside that red briefcase. To get you up to speed, here's a brief overview…
Money purchase annual allowance slashed
Perhaps the biggest news on the pension front is the change to the money purchase annual allowance, which is the annual amount you can contribute to a defined contribution pension once you've begun accessing it flexibly.
It could now fall even further to £4,000 if Hammond gets his way
This was moved to £10,000 in April 2015, but it could now fall even further to £4,000 if Hammond gets his way. According to the Treasury it "does not consider that earners aged 55 and over should be able to enjoy double pension tax relief, such as relief on recycled pension savings, but does wish to offer scope for those who have needed to access their savings to subsequently rebuild them".
All in all this move is expected to save the government some £360 million…
Govt expects the cut to the Money Purchase Annual Allowance from £10k to £4k next year will save around £360m over five years.

— Josephine Cumbo (@JosephineCumbo) November 23, 2016
It still needs go through wider consultation, however, so nothing is set in stone just yet.
A reprieve for salary sacrificed pension contributions
Some employers give staff a non-cash benefit in return for some of their salary, ranging from things like gym memberships to childcare vouchers. Once you accept a salary sacrifice, your overall pay is lower, so you pay less tax and National Insurance (as does your employer).
Driven by concerns that companies could be trying to cut their NI bills through the system, the Chancellor announced that salary sacrifice will be abolished from April 2017. There were some important exceptions though: pension savings, ultra-low emission cars, childcare and the cycle-to-work scheme will all be excluded from the change.
Bad news for your beach body then, but some good news for your pension.
A clampdown on cold callers
Ministers estimate that eight scam calls happen every second. Hammond seemed intent on tackling the problem today, aiming to "give firms greater powers to block suspicious [pension] transfers and make it harder for scammers to abuse 'small self-administered schemes.'"
Under the proposals, all calls where a business has no existing relationship with the individual will be forbidden, with potential fines for guilty firms reaching as high as £500,000. It's a move that's been welcomed by many, both in and outside of the pension industry.
Good news that Chancellor will consult on banning pension cold calling and clamp down on pension fraud

— Ros Altmann (@rosaltmann) November 23, 2016
We found up to 10.9m ppl received unsolicited calls/emails/texts re their pension last year. Cold call ban welcome https://t.co/IHNXL6jfP4

— Citizens Advice (@CitizensAdvice) November 19, 2016
A pledge to protect the triple-lock (for now)
Under the triple-lock commitment, state pensions rise annually, in line with earnings, inflation or by 2.5% - whichever is highest.
An incredibly popular (but pricey) piece of policy introduced in 2010, it appears that Hammond was just deferring its inevitable culling. What with pensioner incomes and life expectancies rising constantly, he hinted it would be under review after the next general election. Given all the grim signs surrounding the state pension, upping your pension contributions could be a wise idea…
What did you make of the Autumn Statement? Tell us your thoughts in the comments section at the bottom of the page!