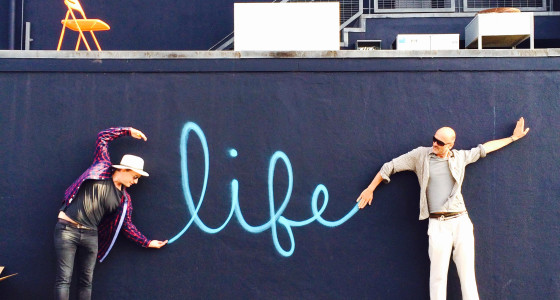 What do you wish you could tell your adolescent self about what adulthood is really like and what you should keep in mind when you leave home or university? This is my top six, from social media to spaghetti to pensions.
1. You never really feel like you're grown up
Once upon a time I thought a day would come when I'd have things figured out. Not only would I be able to pay my council tax bill on time, cook a mean spaghetti Bolognese (maybe even a lasagne) and negotiate a rental contract, but I'd also have a clear sense of what I was doing and where I was going in life.
I've now accepted that almost nobody really knows what they're doing. The sooner you realise that most adults still secretly take naps, often call their mums crying, and eat chocolate bars for breakfast, the sooner you can stop worrying that you're lagging behind all other grown-ups. I can make a pretty good lasagne though.
2. It's rarely too late to make changes
If you pick the wrong degree subject, end up in a horrible job or realise you're dating completely the wrong person, remember that you have the power to change things. One of the greatest bits about being an adult is autonomy, so don't feel stuck, but start plotting how you're going to make the bad things better.
3. Comparing yourself to others leads to unhappiness
There's always someone more glamorous or successful, and social media encourages us to show off our best bits. Constantly comparing yourself to others – especially the primped-up social media versions – is a one-way street to misery. It's easy to say and much more difficult to do, but concentrating on what makes you happy and satisfied is far more important than stressing about Charlotte with the great job and beautiful partner, who is just off on her fifth tropical holiday of the year.
4. How to manage money
On a reddit thread asking people what they wished they'd known before entering the adult world, the most popular response was 'financial responsibility', including good and bad use of credit cards. Lenders often target young people who are excited about their new-found ability to get credit and possibly less aware of the drawbacks.
A 'spend now, worry later' approach can get you in big trouble a few years later, and some of my friends are struggling to pay down crippling credit card and loan debt that they took out while they were students or new graduates. Credit cards can be useful for building a good credit rating, but always try to pay off your credit card debt at the end of each month, and don't end up with a wallet full of credit cards and store cards. Also remember that although during your student days your bank may have offered you an interest-free overdraft, they're likely to remove this soon after you graduate, and you'll then get hit with hefty fees if you go into the red.
5. Pensions aren't just the concern of old people
Up until my mid twenties I was still sticking my fingers in my ears whenever someone mentioned pensions. But the government has been making changes to pension legislation recently that will have a big impact on today's workers. This includes scrapping the additional state pension, which could leave around three quarters of workers now in their twenties £19,000 worse off during retirement.
If you start saving as soon as you start earning, you have a much better chance of building up a decent retirement income.
Although pension saving may seem dull and difficult to afford, if you start saving as soon as you start earning, you've got a much better chance of building up a decent retirement income. Our recent research shows that although people aged between 25 and 44 are anxious about retirement, few people are well-informed. There's no time like the present to get clued up on pension saving.
6. How to worry less and have more fun
This may all sound rather doom and gloom, but as someone on that reddit thread said: 'all I ever really saw when I was growing up was adults complaining about having no time and all the responsibility and bills. All of that sucks, but there is something amazing about being able to dream about doing big things, and then realising that you can actually start on the road to achieving them.'
It's true. There are plenty of great things about being an adult, and probably the biggest thing I wish I'd known – and something I'm still working on putting into practice – is that many of the things you're worrying about aren't worth worrying about, and that you should take the opportunity to have fun whenever you can. Take that trip, start that hobby, message that person you like. Sure, be careful about credit cards and start a pension, but don't forget the fun stuff.