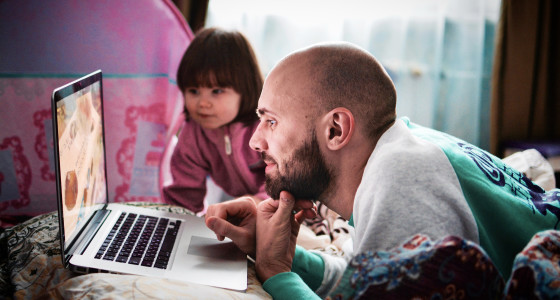 It's a good idea to get your child thinking about money as soon as she starts talking and playing: give her a piggybank for loose change, encourage 'shop' games with tokens exchanged for items, and discuss household finances openly rather than making them seem like a mystery.
But when your child gets a bit older – perhaps between seven and 10 – you can start to actively teach her the basics of money management. This encourages financial responsibility and understanding, and ensures she doesn't feel completely flummoxed when she reaches adulthood.
Here are the five things we think your young person needs to know, and some ideas for how to teach them.
1. What money is and where it comes from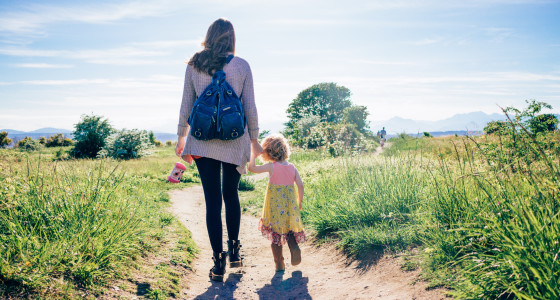 Need to know
Getting to grips with the basic idea of money and buying things is the first step to financial understanding. This is complicated by the fact that children today see lots of non-cash transactions taking place: cards swiped, products purchased with a click, and barely a note or a coin in sight. Try to explain to her the relationship between these purchases and the money in a bank account.
How to teach it
Give your child cash to handle and ask her (with your supervision) to pay for things in shops and check her change. Show her your online banking platform and then connect that with withdrawing money from a cashpoint. Save copper coins in a penny jar or piggy bank and then take them to the coin change machine to see what you get out, and then help your child decide what she can afford to buy with the money, or whether to save it.
Helping your child open a bank account and giving her regular pocket money is one of the most practical ways to foster financial understanding. According to Halifax's latest Pocket Money Survey, the average weekly amount given to eight to 15 year olds is £6.20, although most parents peg the amount to their child's age.
You could try Osper, a prepaid debit card account for eight to 18 year olds that can be managed with a pretty neat app. Kids can check their balance and see what they've spent, while parents can load money on to the card, keep an eye on spending, and lock the card if they need to.
We weren't really taught how to save money when we were young, so we built something to help today's kids get going: https://t.co/meVr0sBAUI

— Osper (@osper) January 14, 2016
2. Earning money
Need to know
The next step is helping your child understand where money actually comes from, and the relationship between working and having cash to spend.
How to teach it
The clearest way to teach this is to give your child certain jobs to do or tasks to complete to receive their pocket money or to top up their basic amount. The Halifax survey found that around two thirds (65%) of children aged between eight and 15 are doing household chores of some kind to earn their pocket money. Pinning up a reward chart and giving star stickers can be a good way of tracking progress and linking actions to outcomes.
3. Basic budgeting
Need to know
Let's face it, many of us adults still struggle with budgeting, but if you can get your kid to start now then it'll serve her well in the future. A basic sense of income and outgoings will provide a great foundation for future money management.
How to teach it
Get your child involved in family budgeting. Explain how much you have to spend at the supermarket and ask her to help you shop for the week within this budget, for example.
Next, help her to make her own simple budget based on her pocket money. Get her to write down how much she will spend on things like sweets, magazines, or toys for example, and to think about how much she plans to put aside.
4. Saving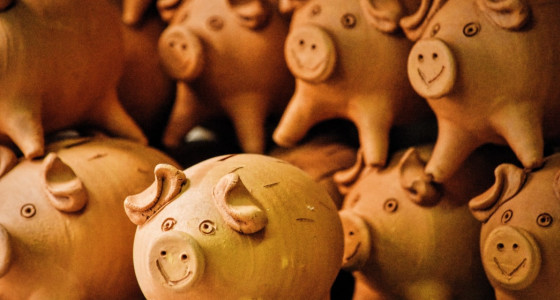 Need to know
Save money now and you'll be able to afford something better later. This lesson is all about delayed gratification.
How to teach it
Apparently our children are pretty good at saving: the pocket money survey shows that an impressive 70% of children save at least some of their cash.
If your child wants something that's quite expensive, help her calculate how long it would take her to save for it, and go through some different scenarios: how long would it take if she saved half of her weekly pocket money, compared to if she saved all of it?
Opening a savings account for your child may also work well. You can find children's savings accounts that earn up to 4% interest, but look out for any rules around minimum contributions and limits on withdrawals. Discuss the pros and cons of the different accounts with your child and involve her in the decision-making process.
Many providers impose a minimum age of 11 for children to open and manage their own accounts, but some banks have a minimum age as low as seven. If your child is below the minimum age, you can open it for her and operate it until she reaches the right age.
5. Credit
Need to know
When your child is older, dealing with debt will be one of the trickiest aspects of money management she'll face. It's complex and you don't want to panic her, but a basic understanding of borrowing, repayment and interest rates could set her in good stead.
How to teach it
When you're talking about budgeting, you could pose the question of what to do if you don't have enough, and explain that there's the option of borrowing but that you have to pay for this and that it's a difficult decision. Some gentle (but not scaremongering) discussion of lenders and the problems of getting into debt may be appropriate, and being open and answering any questions your child poses is probably the best way to go.
When your child's a bit older, you may offer to lend her money to cover a big purchase. Putting in place a repayment plan and even charging a nominal amount of interest may be sensible, as it will give her a more accurate taste of actual borrowing. Sending in the heavies if she doesn't pay up is probably going a bit far though…